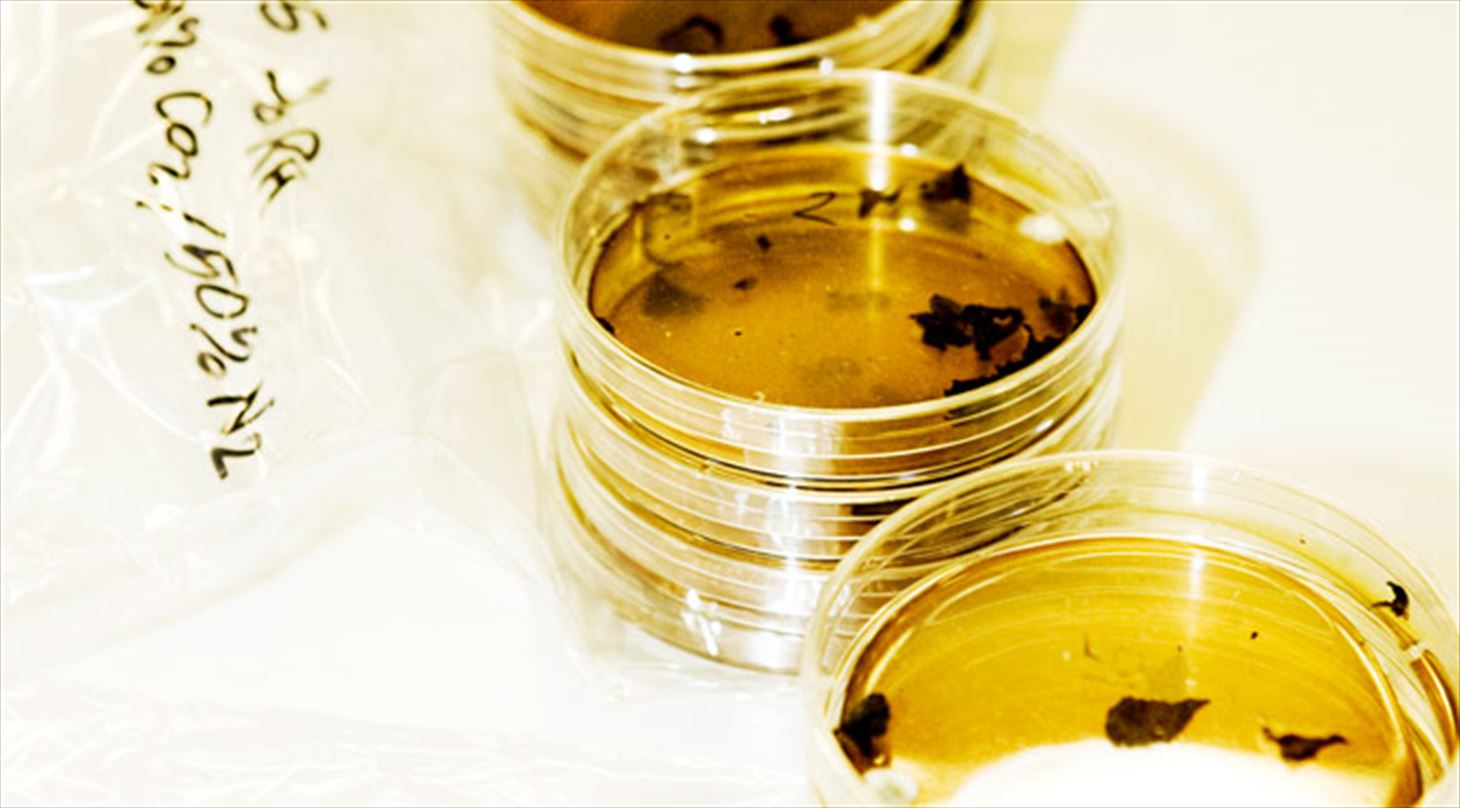 Mould fungus
A thorough and impartial survey of the extent of a mould attack in a building requires structural as well as microbiological knowledge – which we have. We take the necessary samples and bring them to our laboratory for analysis, which gives us the opportunity to make the right rendition of the extent and nature of the damage and a proper basis to draw professional and impartial conclusions. We will advise on how the damage is remedied and renovated in the best possible way.
How can Danish Technological Institute help you?
Mapping and elimination of moisture and mould damage
Laboratory analyses of submitted material samples
Consultancy in connection with constructional arrangement and choice of material
Avoidance of moisture and mould damage in case of new construction and renovations
General and tailored courses
Completion of research and development projects
Danish Technological Institute wishes to serve our customers in the best way possible. The moisture and indoor climate consultants work all over Denmark and have established the following phone numbers and e-mail addresses for inquiries regarding building examinations.
Telephone:
+45 72 20 20 96 – examinations on Sealand
+45 72 20 10 96 – examinations on Funen or in Jutland
E-mail:
Sealand:
skimmelkonsulenterne-sjaelland@teknologisk.dk
Funen and Jutland:
skimmelkonsulenterne-fynogjylland@teknologisk.dk
Furthermore, we must inform you that a building examination costs between DKK 13.000,00 and 16.000,00 for a flat and between 16.000,00 and 24.000,00 for a detached house, exclusive of VAT. The examination implies a consultant, who will inspect the home with a view to perform a constructional survey by agreement including moisture measurement and sampling of mouldy growth, wood destructive fungi etc., determination of the extent of the damage and a written report with suggestions for damage improvement.
If you wish to submit a sample for identification of mould fungus as well as determination of species, please contact our Fungus Laboratory.
Cases