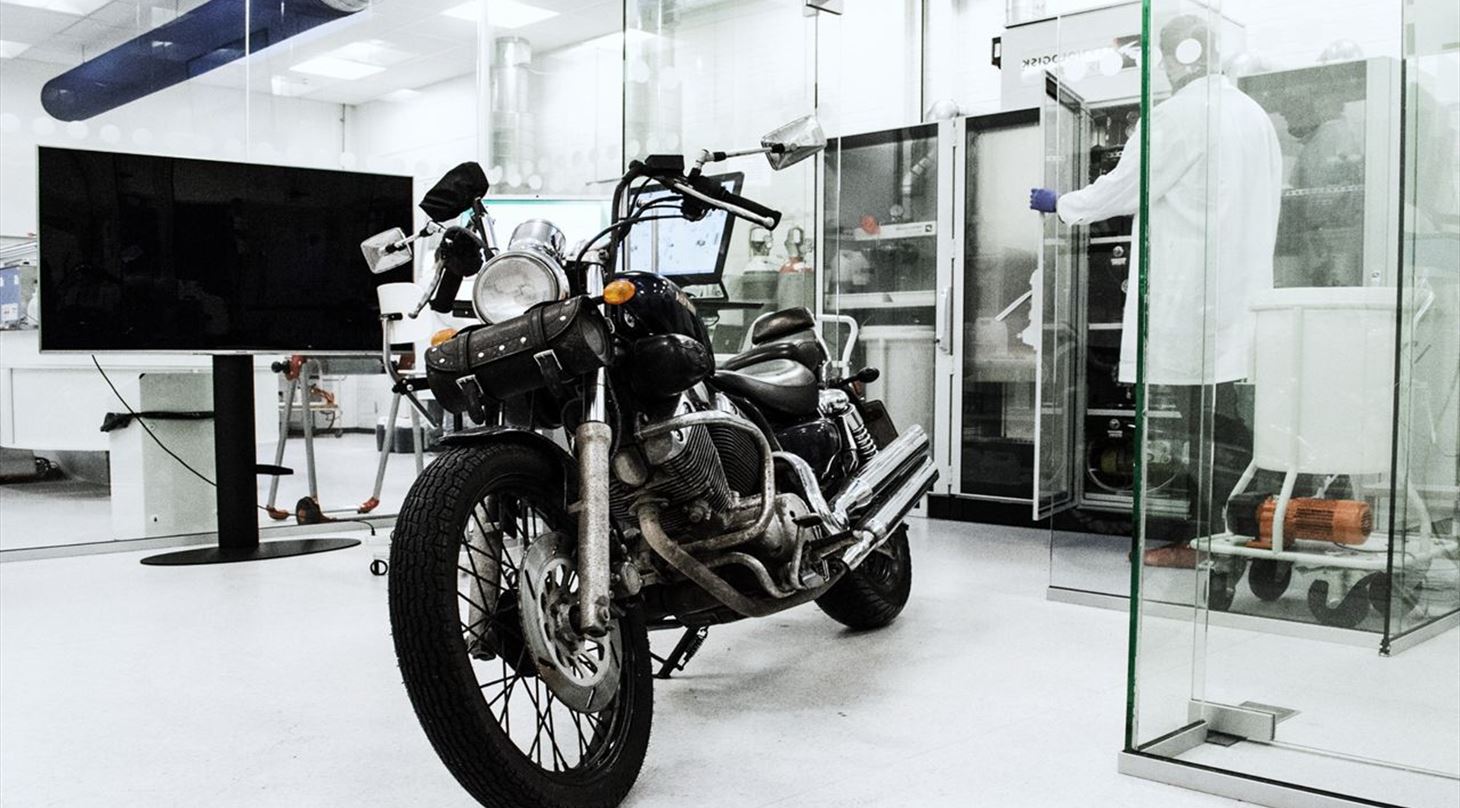 Nanocatalysts for catalytic converters
Our catalysts remove pollutant gasses and particulate matter from both gasoline and diesel engines.
We work on several types of catalysts for removal of pollutant gases and particulate matter from combustion engines, both gasoline and diesel. We aim at efficient resource utilization including three-way catalytic converters (TWC), diesel oxidation catalysts (DOC) and catalytic diesel particulate filters (cDPF).
Limit exhaust emission with catalyst
To protect the atmosphere from harmful emissions from vehicles and other internal combustion engines, emission legislations are implemented in eg. Europe, China, and the US. Legislations define the acceptable limits for exhaust emissions of new vehicles sold, and increasingly stringent standards are introduced over the years. Currently, gas and particulate emissions are regulated for most vehicle types in Europe, including motorcycles, cars and trucks.

New engine technologies, tightening emission regulations, and fluctuating precious metals prices create challenges for the automotive industry. This imposes higher requirements for the removal of pollutants such as hydrocarbons, carbon monoxide and NOx gases, as well as soot particles from the exhaust. Without catalyst research development, these tightening regulations and durability requirements would mean larger, heavier, and more expensive emission control systems.

We have achieved outstanding results with our production of platinum group metals (PGM) on washcoat materials, with state-of-the-art catalytic activity. In addition, we have developed alloys with eg. iron, which have resulted in increased catalytic activity for the oxidation of hydrocarbons, as well as increased stability.
We work with:
Ceria Zirconia based washcoats (with eg. Pr, La, Y and Nd)
Alumina based washcoats
PGM such as Pt, Pd and Rh
Heavy metals like Fe
Advantages of our production method for emission catalysts:
Stoichiometric control in the production of oxide washcoat materials
Washcoats with very high surface areas
Manufacture of washcoat nanoparticles decorated with precious metals in a single step
High control of size, composition and distribution of metal nanoparticles on washcoat
Minimal size distribution and high particle crystallinity of the catalytic nanoparticles
PGM alloying with heavy metals such as iron
Cooperate with us
If you are in need of state-of-the-art nanocatalysts for exhaust systems, we are ready to help. For example, you can collaborate with us in a development project. Contact Team Manager Christoffer Mølleskov if you want to know more about nanocatalysts and their applications, tel.: +45 7220 1055 and email: chm@teknologisk.dk
Development projects can be financed through Innovation Fund Denmark or the Horizon2020 program. We believe that the best solutions are created in cooperation with companies. Therefore, we would like to assist you in applying for funding for the development project.