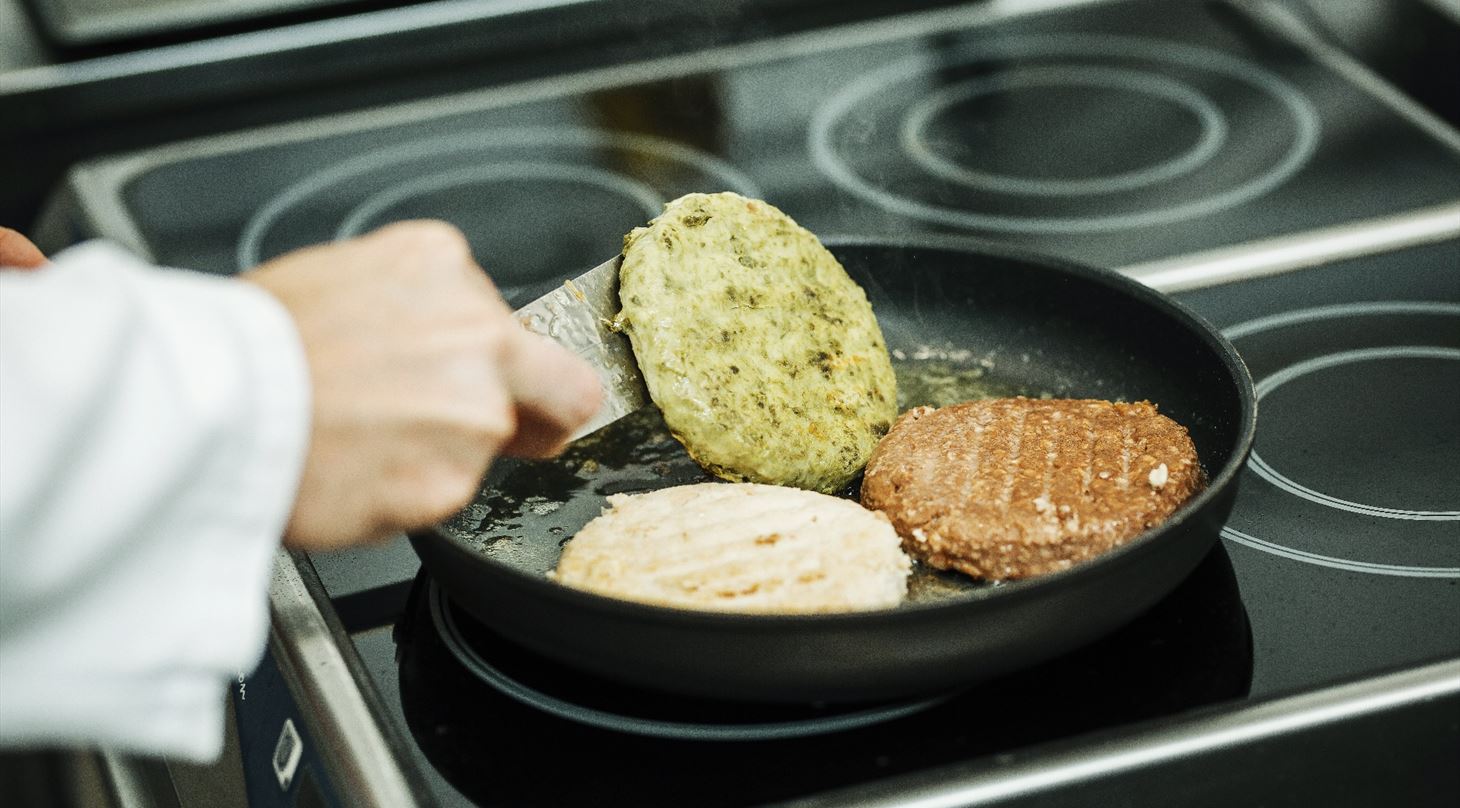 Product Development – Plant-based Foods
Plant-based products are definitely part of the future, but it's not without a challenge to produce well-tasting products with the right texture.
If you are facing a technical challenge or have a desire to aim for the perfect flavor or texture in your plant-based food products or beverages, Danish Technological Institute can help you.
We are ready with a comprehensive offer including in dept knowledge and hands on experience with a lot of different plant-based food products, varying from dairy-analogues of ice cream, different hard and soft cheeses to products like meat- and sausage analogues, confectionary and snacks.
We have state of the art food laboratories including our application facilities, FoodtureLab and MeatLab, our sensory laboratories and several pilot plants with selected applications, e.g. extrusion where we can produce TVP.
Your company can be assisted in developing great products in the shortest possible time with access to our knowledge and facilities.
DTI also assists the ingredient industry to test and screen their ingredient solutions, demonstrating the value of the ingredients.
DTI's competences within plant-based foods
Product development and application test setup in FoodtureLab
Pilot scale equipment:

For meat-analogues (texturized proteins)
Applications traditionally used in the meat industry (sausages, cooked products etc.)
Product development of other plant-based categories (dairy alternatives, confectionary, egg or fish alternatives)

Knowledge on plant- and animal proteins
Ingredient and product characterisation - chemical, physical, textural, sensory, shelf-life evaluation
Consumer trials
Market insight into plant-based foods trends – Innova Market Insight