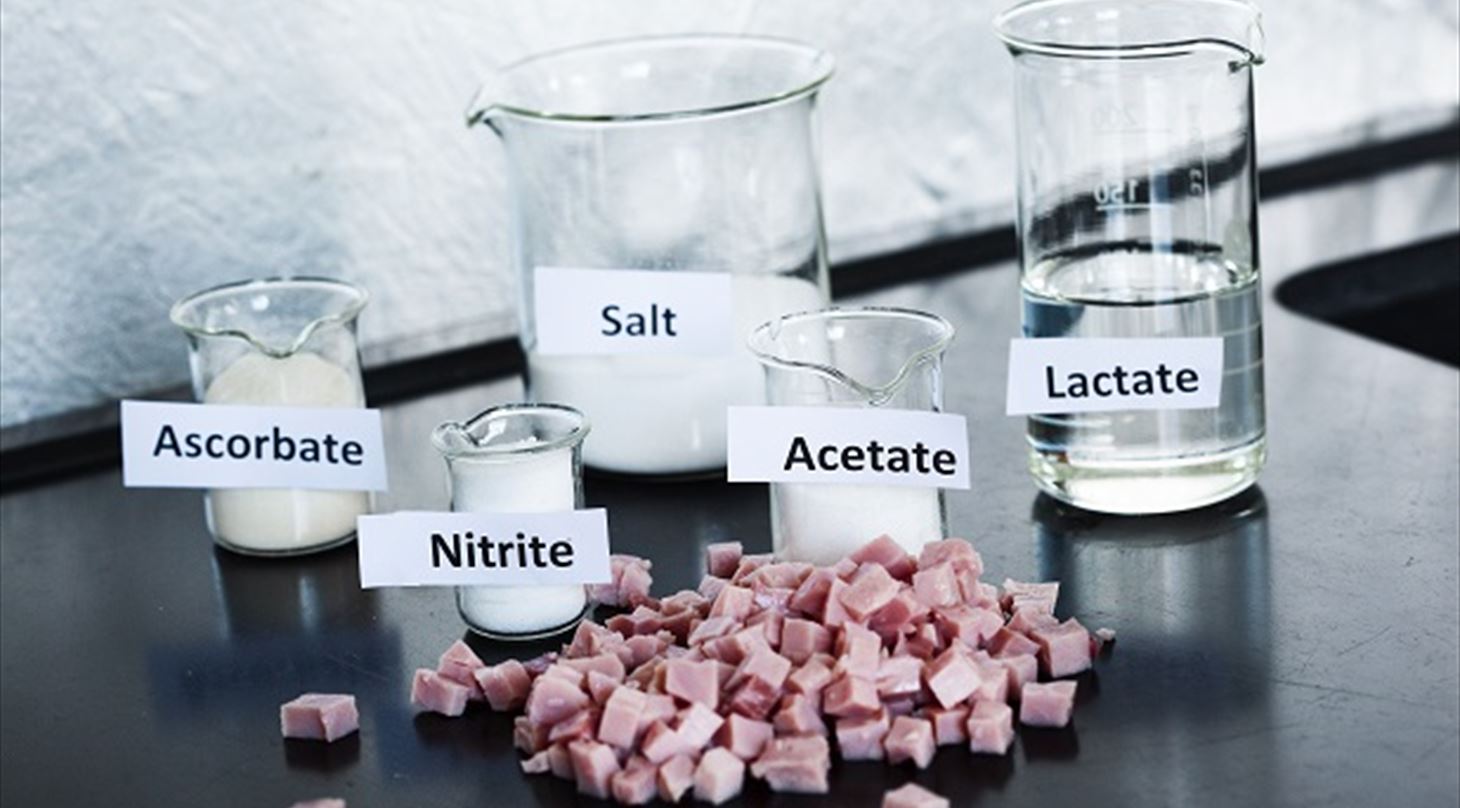 Product safety
Shelf life and microbial safety are of crucial importance in the food production industry, and meeting these market demands is a considerable challenge for many processors. DMRI can assist you in complying with the requirements of customers and food authorities, also regarding the necessary documentation.
Tailor made DMRI solution - an example

A meat company produces a meat product where the recipe changes from time to time regarding water activity and pH. The retailer demands that the company prepares an assessment regarding the risk for growth C. botulinum without compromising the shelf life and storage conditions. The company contacts DMRI to prepare an "independent" assessment of the safety and shelf life of the different recipes.
DMRI provides a theoretical assessment of the specific recipes regarding the risk for growth of the specific pathogenic bacteria. The assessment is based on data from several decades' research and experiments regarding the effect of different preservation and storage conditions on the growth of pathogenic bacteria in meat, and predictions results from DMRI predictive models for meat. If more precise documentation is necessary, challenge test for the specific products are performed under production like conditions in DMRIs pilot plant.
How can DMRI help you?
Improved preservation and processes to achieve an acceptable shelf life and level of food safety, in compliance with quality requirements
Documentation of the microbial safety of fresh and processed meat
Challenge test performed in your specific products under production like conditions in DMRI's pilot plant
Recommendations for the elimination of undesirable bacteria from the production environment and food products
Handling of microbiological risks identified by your HACCP programme
Hygiene inspection to identify the weak spots in your plant
Mathematical prediction models for:
Inactivation of Escherichia coli, Listeria monocytogenes, Yersinia enterocolictica and Salmonella during the production of fermented meat products
Prediction of possibility for S. aureus toxin formation in light heat treated meat and during fermentation of fermented sausages
Growth of Listeria monocytogenes and Clostridium botulinum in processed meat
Prediction of F121.1-values necessary to obtain equivalent safety in canned meat with reduced salt
Shelf life of fresh meat
Read more