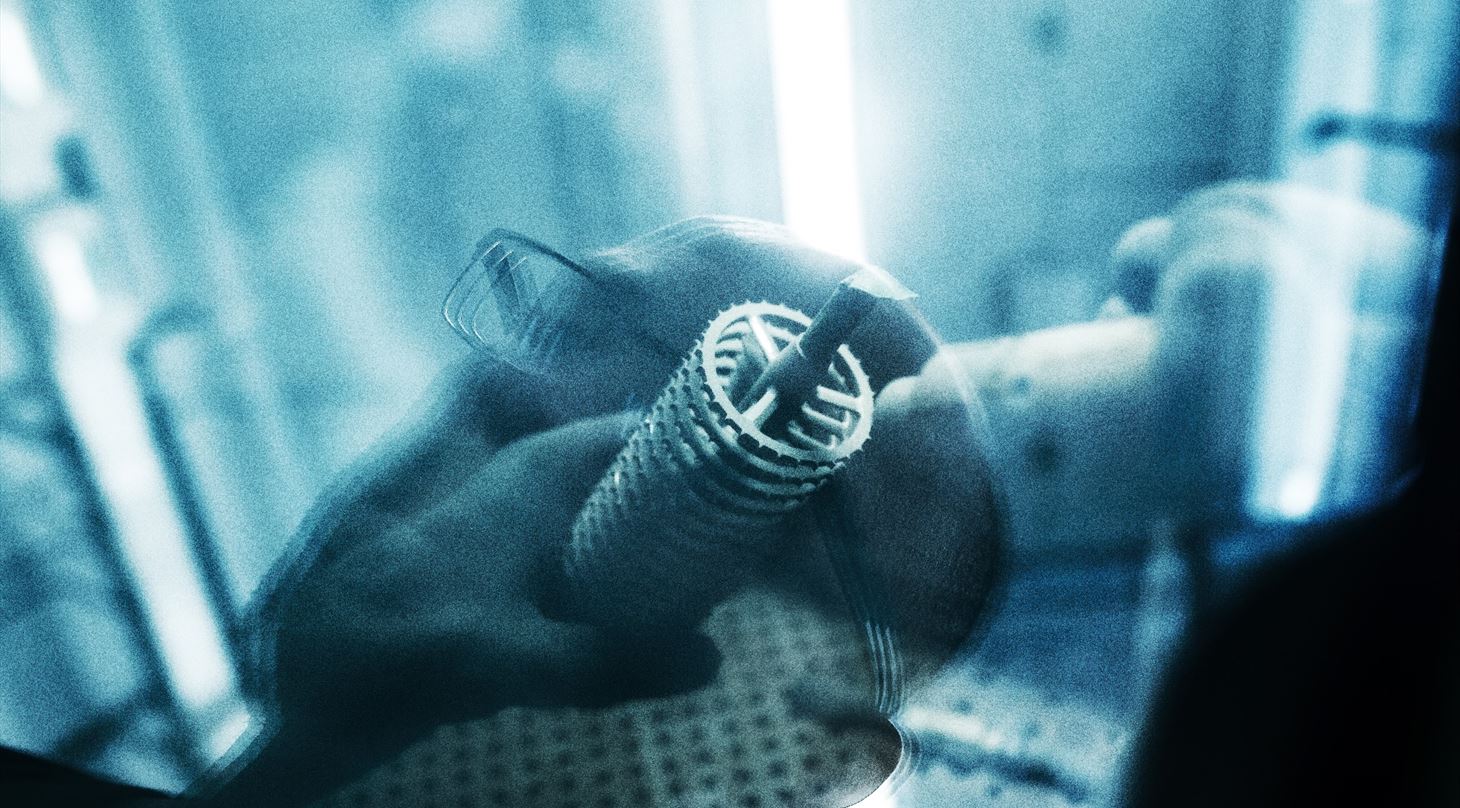 Rapid manufacturing of lightweight metal components
The Danish Technological Institute has become the first organisation in Denmark to invest in a 'Rapid Manufacturing Machine' for metal. In doing so the Institute has unique opportunities to assist companies in building complicated
pieces in metal as well as co-ordinating research and development into the 'Rapid Manufacturing' of lightweight metal components for the benefit of the Danish business community.
Several European universities as well as small and medium-sized companies have joined forces in a new EU research project called 'Rapid Manufacturing' of lightweight metal components. One of the participating companies, Welltec A/S, is a Danish service company in the oil and gas sector which produces robot equipment.
- We have gone into the project with the aim of reducing production time and costs as well as boosting the possibilities for 'advanced component design', says Jesper Peter Menne Baunsgaard from Welltec A/C.
- The new 'Rapid Manufacturing Machine' for metal offers new undreamt-of possibilities to produce very complex geometric shapes built in one piece from a three-dimensional drawing, says centre manager Claus Erichsen Kudsk from the centre for Product Development at the Danish Technological Institute.
The Institute is researching into how the machine can be used to design and construct new and better shapes with integrated water cooling for the plastics industry as well as special metal pieces. This could be anything from tools to hydraulic equipment, complicated parts to machines and implants.
- Right now we are investigating how the different settings on the machine affect the quality, production speed, strength and accuracy in pieces, explains product manager Olivier Jay from the centre for Product Development. He explains that the focus is on discovering the new possibilities which the technology can offer industry in the form of better functionality and increased productivity. Technically speaking, the new 'Rapid Manufacturing Machine' works at temperatures which allow it to weld the metal dust together instead of sintering it. The effect is that the pieces have the same strength as pieces produced by known traditional technology. The metal dust can be stainless steel, titanium or aluminium.
- What we can produce on the new machine is only limited by our imagination. In Denmark we need to optimise production in order to stay one step ahead of producers in the East, while at the same time ensuring that we gain access to completely new market segments – and the new machine can help us achieve this, says Claus Erichsen Kudsk.