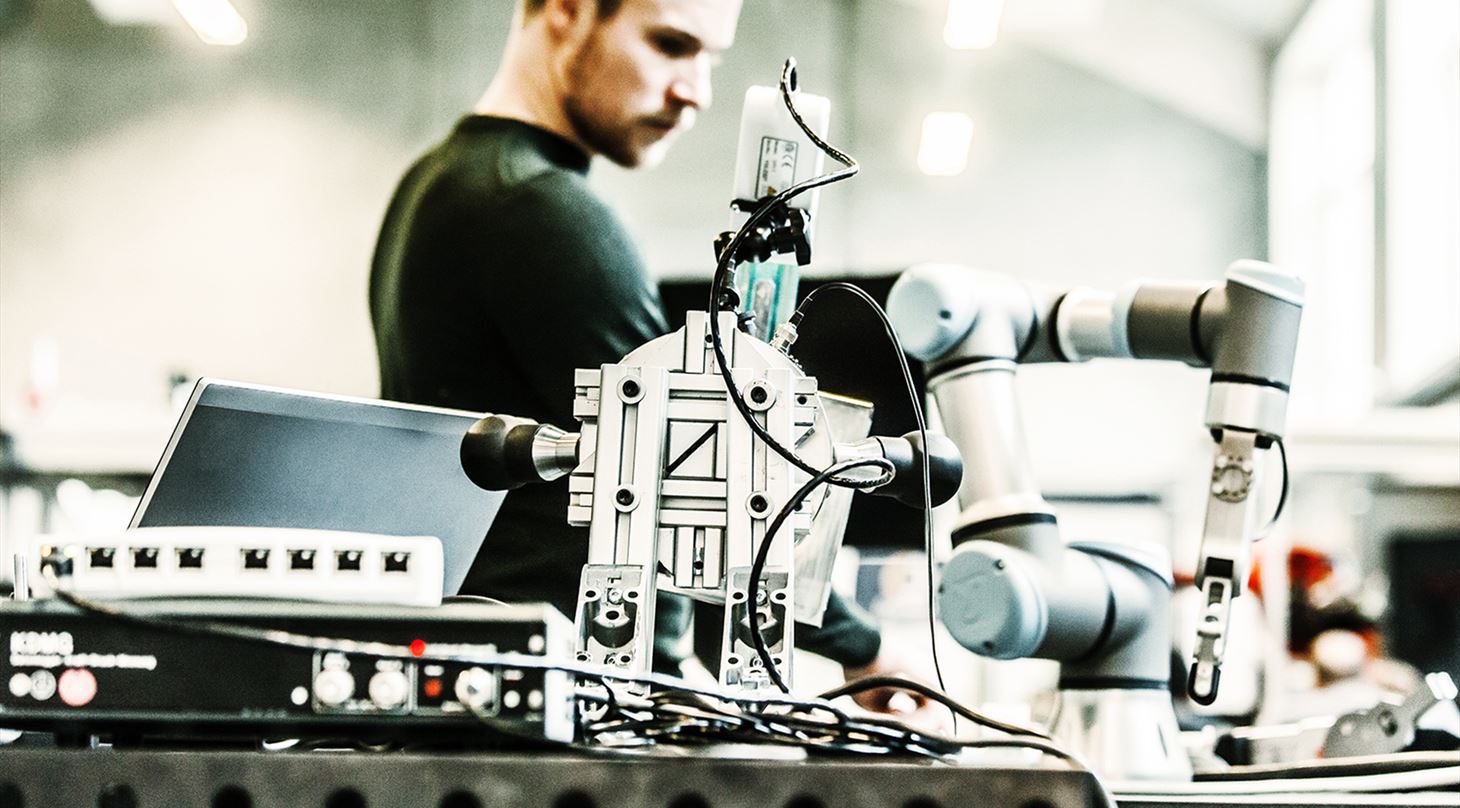 Robot safety
The new generation of robots are rapidly moving out from behind their safety fences in Danish production companies, so that the robots can share a workplace with their human colleagues.
Therefore, it is crucial that it is safe to work near the robots with their grippers and tools. We at the Danish Technological Institute's Cobot Lab help companies to achieve exactly this through safe design of robot solutions (safe-by-design).
We offer technology development courses, concept development, consultancy, testing of robot solutions so that they can be CE marked without problems, and more.
We work with suppliers and certification bodies in robot safety from all over the world, and we lead the pan-European project COVR – a project that will make it much easier to improve working conditions and productivity with collaborative robots.
How can the Danish Technological Institute help you?
Technology development courses to help you bring new technologies into play in your production company (including a special focus on safe, collaborative solutions)
Cobot pilot: Gain hands-on experience with various collaborative technologies before investing in equipment
Consultancy e.g. in relation to safe design, validation of safety and development of safe components
Safety test your robot, where we mechanically test the forces arising from collisions with the robot to make sure that these are safe for humans
1 day course for technicians/designers: Get started with robot safety
1 day course for operators: Cobot driving license - learn to use collaborative robots
In the video below you can get an insight into how we work with safety in relation to collaborative robots in the COVR project.