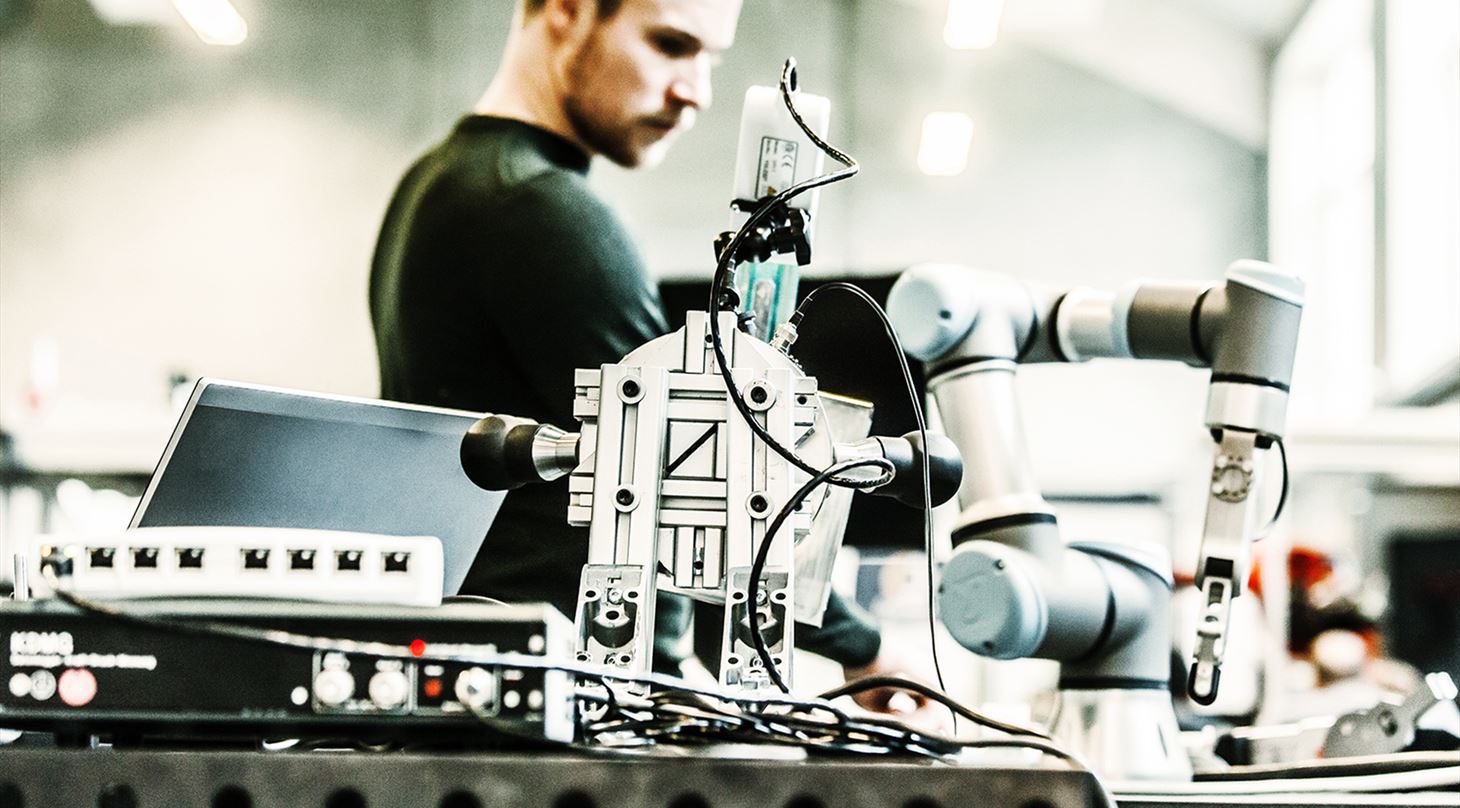 Robot safety
Robots are emerging from behind their safety fences one by one in manufacturing companies and beginning to share work spaces with their human colleagues.
Therefore, it is crucial that technologies such as robots and grippers are safe solutions. The Danish Technological Institute's Laboratory for Advanced Robot Safety offers tests and guidance in certification of robots that collaborate closely or directly with humans.
We collaborate with contractors and certification bodies within robot safety throughout the whole world. We are also leading partner in the pan-European project COVR – a strategic effort aimed at breaking down barriers around collaborative robot safety.
How can the Danish Technological Institute help you?
We provide tests, courses and consultancy services in relation to e.g. ISO/TS 15066.
We can also offer feedback about the construction of specific collaborative robot cells.
In the video below you can get an insight into how we work with safety in relation to collaborative robots in the COVR project.