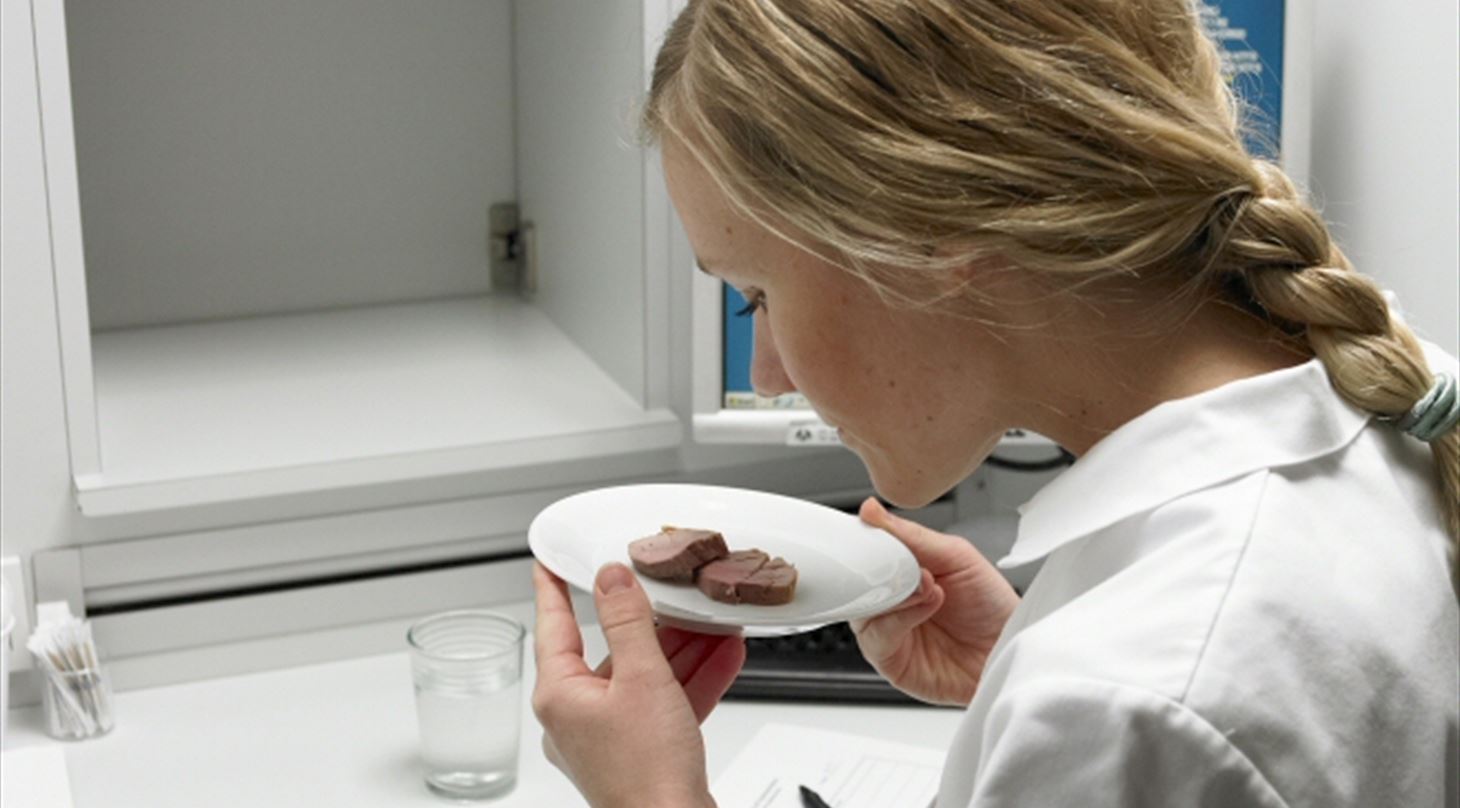 Sensory analysis
Meeting consumer demands is a challenge for the food industry. DMRI can assist your company in obtaining an objective sensory analysis of a new or existing product using sensory methods.
DMRI has a wide range of experience in the application of sensory methods. These include various methods performed by trained assessors and rapid methods for use in the food industry.
We are accredited in the following methods:
Descriptive sensory analysis: DMRI analysis instruction SM 305, based on ISO 4121:2003 and ISO 13299:2016.
Triangle test for determining taste: DMRI analysis instruction SM 301, based on ISO 4120:2021 Sensory analysis — Methodology — Triangle test.
If your company develops a new product that needs to achieve a certain level of quality or if your company is experiencing problems with existing products, we can test the product using well established methods.
How can the Danish Technological Institute help you?
Accredited sensory analyses of food and non-food products. Our sensory panelists are experts in objective assessments of all kinds of products, with particular focus on flavor and texture
Consultancy services on 'rapid' sensory methods for use in quality control and product development in the food industry
Implementation and application of quality control in the food industry
Training and implementation of in-house sensory panels in the food industry
DMRI at EuroSense
Posters
Grønbeck, MS., Hofer, LH., Tørngren, MA. (2022) How to use projective mapping to describe the sensory quality of protein from animal side streams. EuroSense, Finland september
Grønbeck, MS., Hofer, LH., Tørngren, MA. (2022) How to evaluate the sensory quality of new ingredients from animal side streams. EuroSense Finland, September
Meinert, L., Grønbeck, MS., Bildsted Pedersen, E. (2022) Development of shelf lige models for organ meats using a sensory panel. EuroSense Finland, September
2012
DMRI at Pangborn