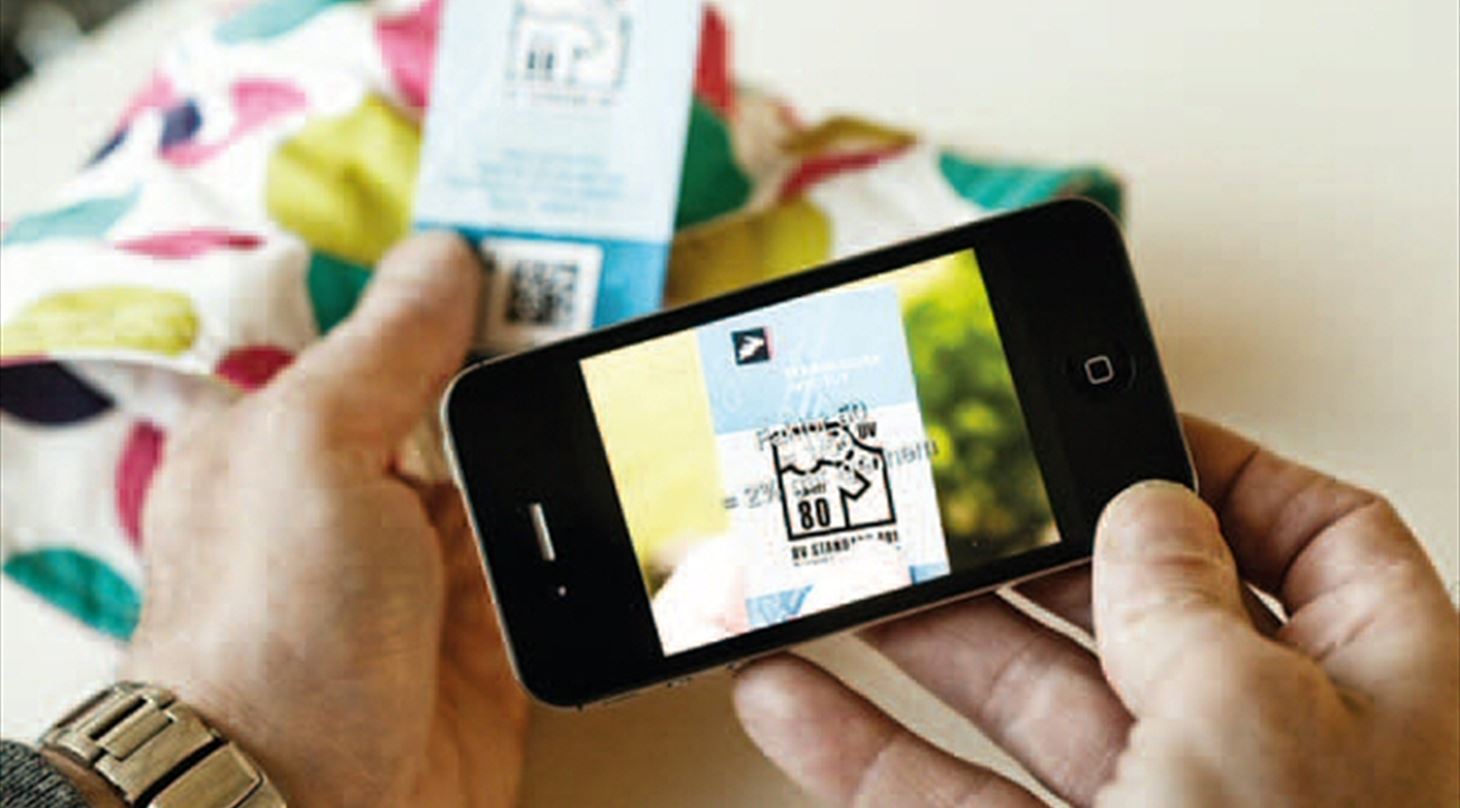 Simple technology shows test results on clothes
How much does a T-shirt shrink after several times in the washing machine? How well does a swimsuit protect a child against the dangerous UV rays of the sun? How waterrepellent is a snow suit?

In 2012, consumers can quickly and easily find the answers to these questions in shops carrying clothes tested by DTI and found to be of satisfactory quality. All consumers would have to do would be to use their smartphones to scan a special bar code, the so-called QR code, found on a garment label. Seconds later, a short video will pop up and explain the test to which the clothes have been submitted at DTI's textile laboratory.

Danish manufacturer of children's clothes MIKK-LINE A/S is one of the first to use this new advanced technology which DTI now offers its customers in the textile industry. Brian Sørensen, Purchasing Manager at MIKK-LINE A/S, has no doubts about why this initiative is such an excellent idea.

- We see the initiative as highly attractive to our business. In terms of marketing, the product gets a quality lift. Moreover, customers get a visual and easy-to-understand overview of what goes into the testing of the individual garments. Till now, it has been difficult to make this clear to consumers, says Brian Sørensen.
QR code increases trust in the clothing brand
MIKK-LINE A/S has yet to provide their clothes with QR codes. The code labels will appear in the course of 2012, and Brian Sørensen is excited to hear how consumers react, though he fully expects them to welcome the initiative.

- I'm sure that the initiative will boost the sense of security and safety that consumers associate with our brand. In the context of quality, we can effectively document that the product meets a certain standard essential to consumers buying functional children's clothes. The QR codes increase product reliability and heighten the marketing value – even if customers do not necessarily use them. The signalling value alone has an enhancing effect, explains Brian Sørensen.
FACTS
It is important to document that clothes or other textiles meet a certain standard and comply with legislation. DTI's accredited textile laboratory can test products and provide help documenting their properties for consumers via the latest mobile
technology with QR codes and videos played on smartphones.

What kind of assistance does DTI offer?
Testing in accordance with specifications or expected properties for clothes and textiles
Advisory services on product development or improvement of functional properties
OEKO-TEX® certification
The DTI textile laboratory offers testing according to practically all common international standards, e.g. EN, ISO, SIS and ASTM.