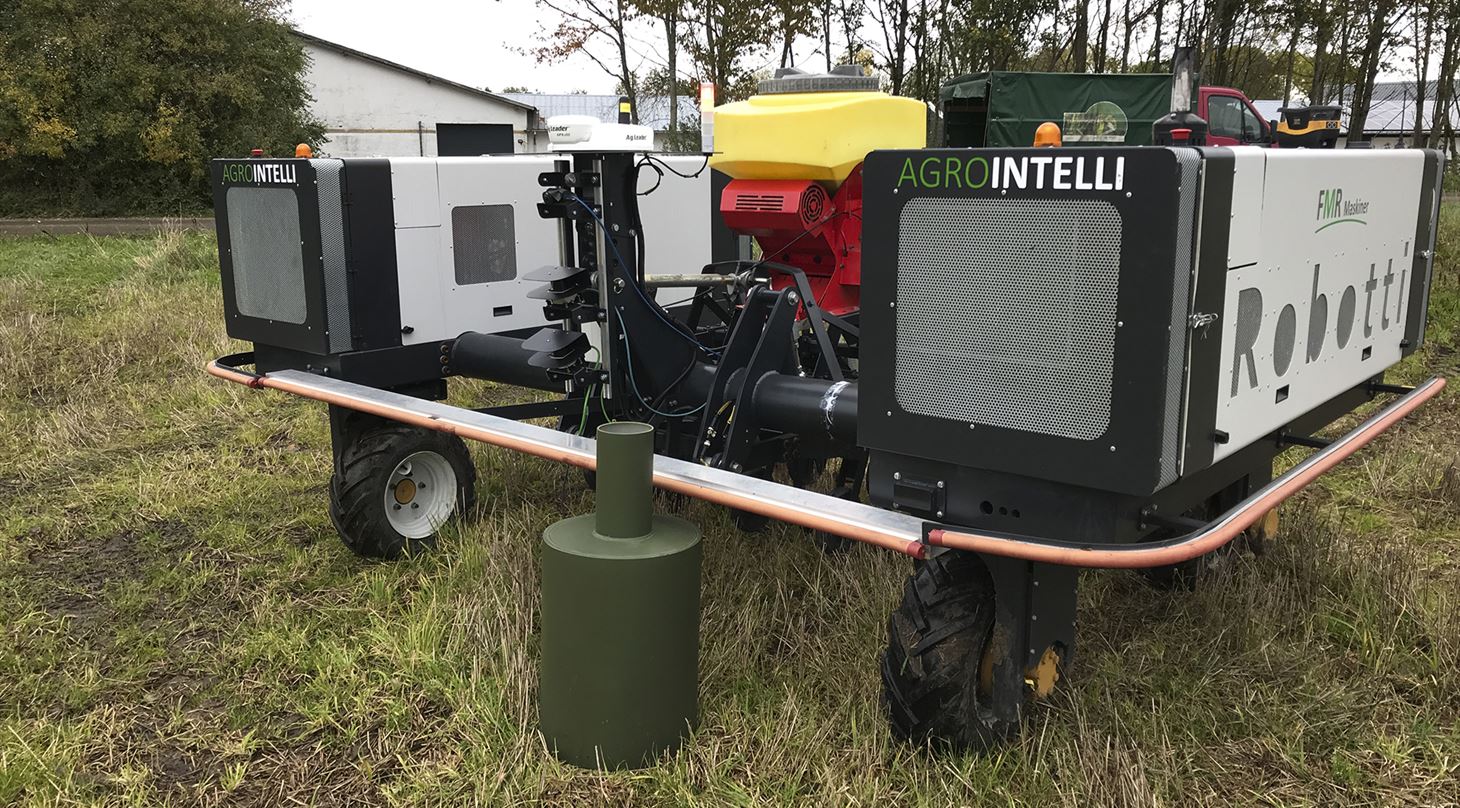 Test of autonomous agricultural robots
Autonomous mobile robots for plant production or use in green areas are starting to gain ground.
Impartial test and documentation help to promote the implementation of technologies, either you are a product developer, a distributor, buyer or a user of mobile robots.
Danish Technological Institute is specialized in testing new technologies for plant production. We can recommend the right test for you depending on your specific product and the product stage, e.g.:
Safety and risk assessments of the product and solutions for CE-marking
Guidance and implement precision
Agronomical validation
Traction and maneuverability
Effects, efficiency and operational economy
Usability
Collaborate with Danish Technological Institute and our impartial consultants, who are trusted development partners. Use our specialized knowledge to develop your autonomous mobile robot for plant production or green areas, either with a development contract or as a partner in national or international Research and Development projects.
How can Danish Technological Institute help you?
Safety and risk evaluations:
we can test safety of your robot and prepare a technical dossier.
Test in controlled environment:
it can be both on our paved test-track or in a field/green area. We can evaluate the guidance system and implement precision, maneuverability as well as usability of your robot.
Field trials:
we can test the robot in field trials and compare it with other cultivation systems and technologies. Our OnFarmPLUS trials give the possibility to optimize the trial design and include georeferenced remote sensing data: soil electrical conductivity (EM38), yield map, satellite data, drone data, RGB pictures data and other relevant data for the statistical analysis.