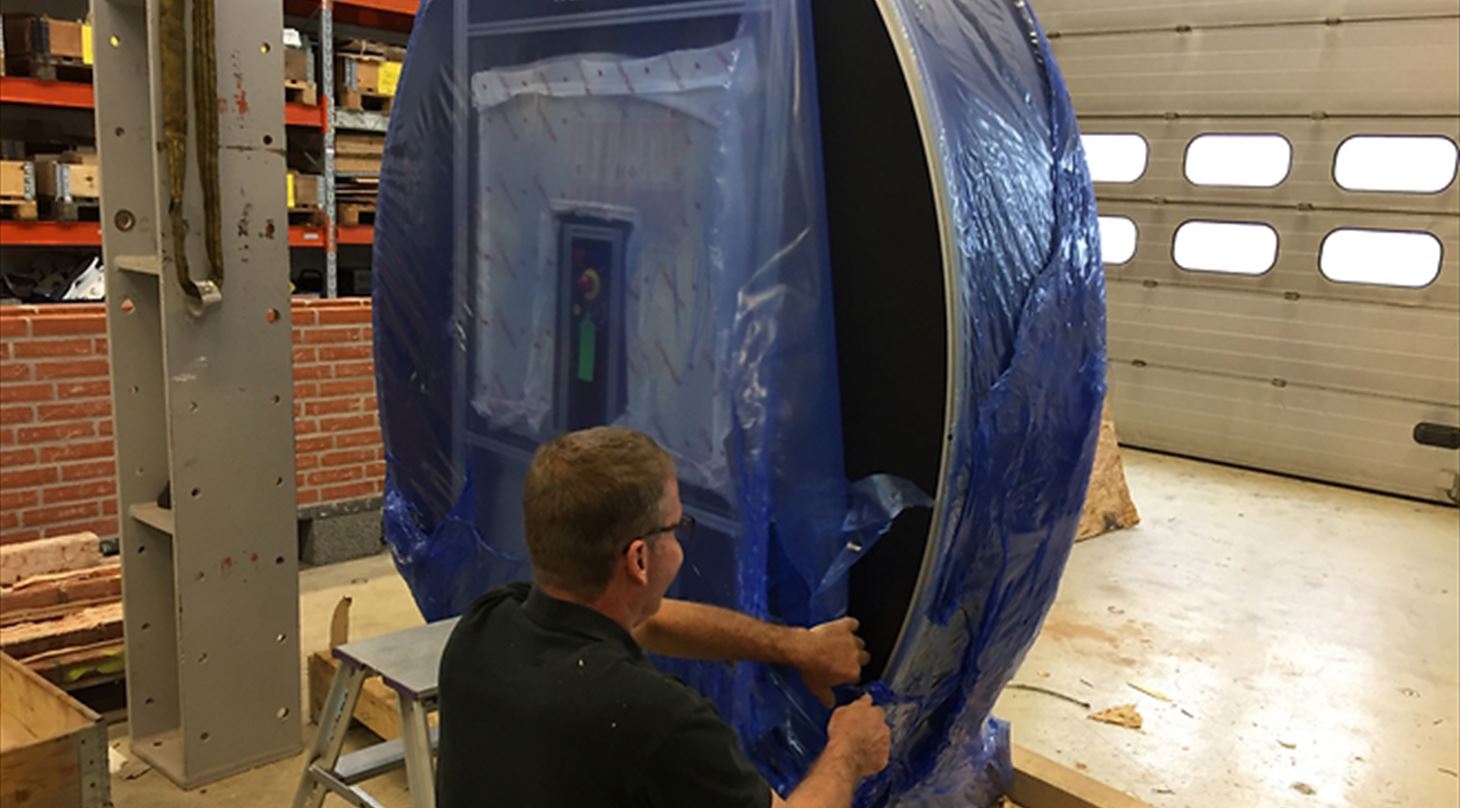 Upgrading test equipment for the welding area
The Danish Technological Institute in Aarhus launches a new machine for slab impact testing, which is mainly used in connection with welding procedure testing. The machine is manufactured by Instron in England and will fall under the Institute's ISO / EN 17025 accreditation
The new machine means an upgrade of the Institute's service for welding customers, where destructive testing is offered as part of the welding procedure testing. Mechanical welding tests can be conducted as accredited welding procedure tests according to DS / EN ISO 15614 series or according to various customer specifications, offshore standards (NORSOK, DNVGL regulations, Maersk Oil and Gas, DONG, etc.) and other application standards.
The machine is an Instron 450MPX-V2 with a 300 Joule hammer with the option of upgrading to 450 J. The test performed according to DS / EN ISO 148-1 can be carried out from room temperature down to -196 degrees C, which is required in certain standards. The machine is mounted on a concrete block of almost 2 tons, which is reinforced crosswise to ensure the best possible stability.
The new machine replaces a good old Losenhausen, which does not meet today's demands for work environment and digitalization with its manually controlled shuttle hammer and data readout. However, the Losenhausen is kept in operation until the new machine is verified and fully integrated into the institute's quality system.