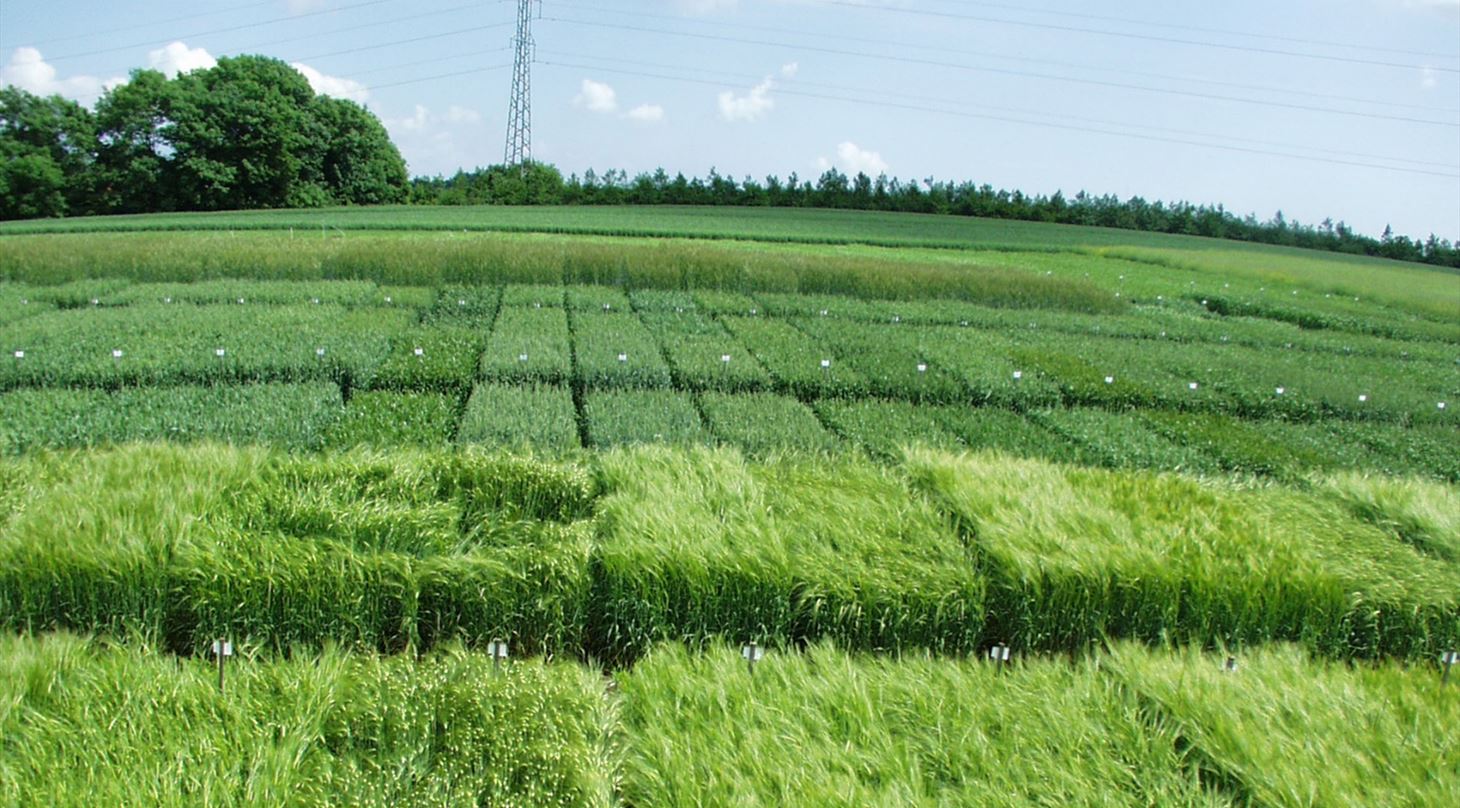 Variety testing
Independent testing of your varieties or breeding lines is your tool to decide which of your breeding material have the biggest potential to become a promising variety. We have specialized equipment and expertise to conduct screening trials in e.g. cereals, rape seed, pulses and maize. All work is carried out with complete confi dentiality.
The scope of the study is set up in accordance with your special needs. Besides yield measurements, we also do the assessments of all important traits during the growth season. We offer as well screening tests for resistance requiring artifi cial inoculation. For a description of the variety type and growth properties we conduct big plots trials under farmer's condition recording and measuring plant growth using the latest techniques. Quality characteristics of the harvest samples are measured in our own laboratory according to Danish standard. Special chemical analyses are handled in cooperation with Danish and foreign laboratories.
We cover the whole process from trial planning, data assessments to yield measurements and quality analysis. Data validation and reporting are handled by our trained experts.
We cover the whole process for screening trials in a wide range of agricultural crops:
Trial Planning
Preparing for sowing
Sowing/ drilling of small plot trials with and without nutrition placement, plot in plot rials and maize trials
Registration of plant diseases and pathogens as well as agronomical traits
Yield measurement and quality analysis in all crops
Inoculation trials
Execution of large scale trials to determine variety traits under farmer's conditions
Multiplication of varieties and breeding lines
Data collection, statistical analysis and presentation of results