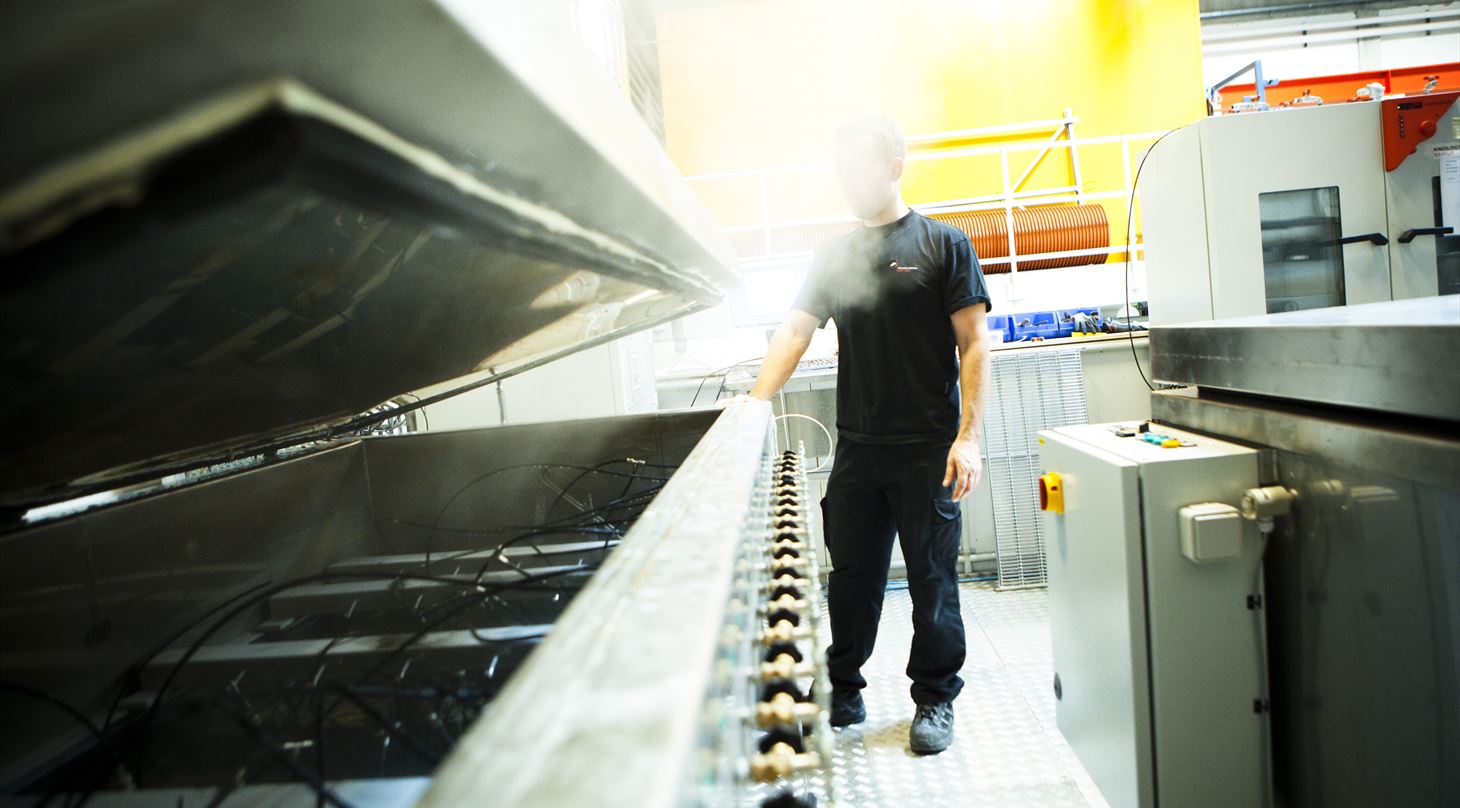 Water and drainage - Services – Danish Technological Institute
When you are going to enter a new market as a manufacturer, a supplier or an importer, you must deal with many issues. Does your product meet the European standards? Is your product tested according to the correct standards? Is the product covered by the right certificates or approvals? There are many obstacles and reasons for doubts if you don't get the right guidance and knowledge.
Below is a list of the services we offer you and your company.
Drinking water pipes and components:
We have knowledge of the requirements in various countries.
We carry out accredited testing of plastic pipes, hoses, valves, mixer taps, etc.
We carry out accredited physical testing and environmental testing of components for drinking water systems.
We conduct accredited inspections at manufacturers in Denmark and abroad.
We provide consultancy for manufacturers and importers on approvals and certification schemes.
Read more about the tests here.
Mixer taps for kitchen and bathrooms
In order for a mixer tap to be marketed in Europe, the following conditions must generally be documented:
The tap must not release substances harmful to health to the drinking water.
The tap must meet the standardised requirements that ensure a reasonable lifespan in relation to wear and aging.
National requirements for pressure loss and flow must be met.
The noise level of the tap must be documented and must comply with the regulations in the individual countries and regions.
There may also be a request for the tap to save water and meet the ecodesign requirements.
How can Danish Technological Institute help you?
We have knowledge of the requirements in various countries.
We carry out accredited lifetime testing of operating units, swivel nozzles, diverters, etc.
We carry out tightness pressure testing at different pressures.
We measure flow capacity.
We measure noise from the tap.
We analyse release of heavy metals and perform corrosion tests.
We offer accredited testing with wide international recognition.


Inspection and surveillance:
Most approval and certification schemes require that you as a manufacturer or as an approval holder have implemented a quality management system, e.g. ISO 9001 to ensure that the mass-produced product is identical to the type tested product. Depending on the scheme, it is required that regular inspections of the company's factory production control are carried out. We can perform these assignments based on our accreditations and other recognitions. The Danish rules on building components in contact with drinking water require the approval holder to enter into an inspection agreement with an accredited inspection body. The inspection agreement that you can sign with us must be included as documentation when you apply for an approval. We are also accredited to conduct inspections in accordance with the Danish Housing and Planning Authority's Executive order no. 1007 of 29 June 2016. Read more here.