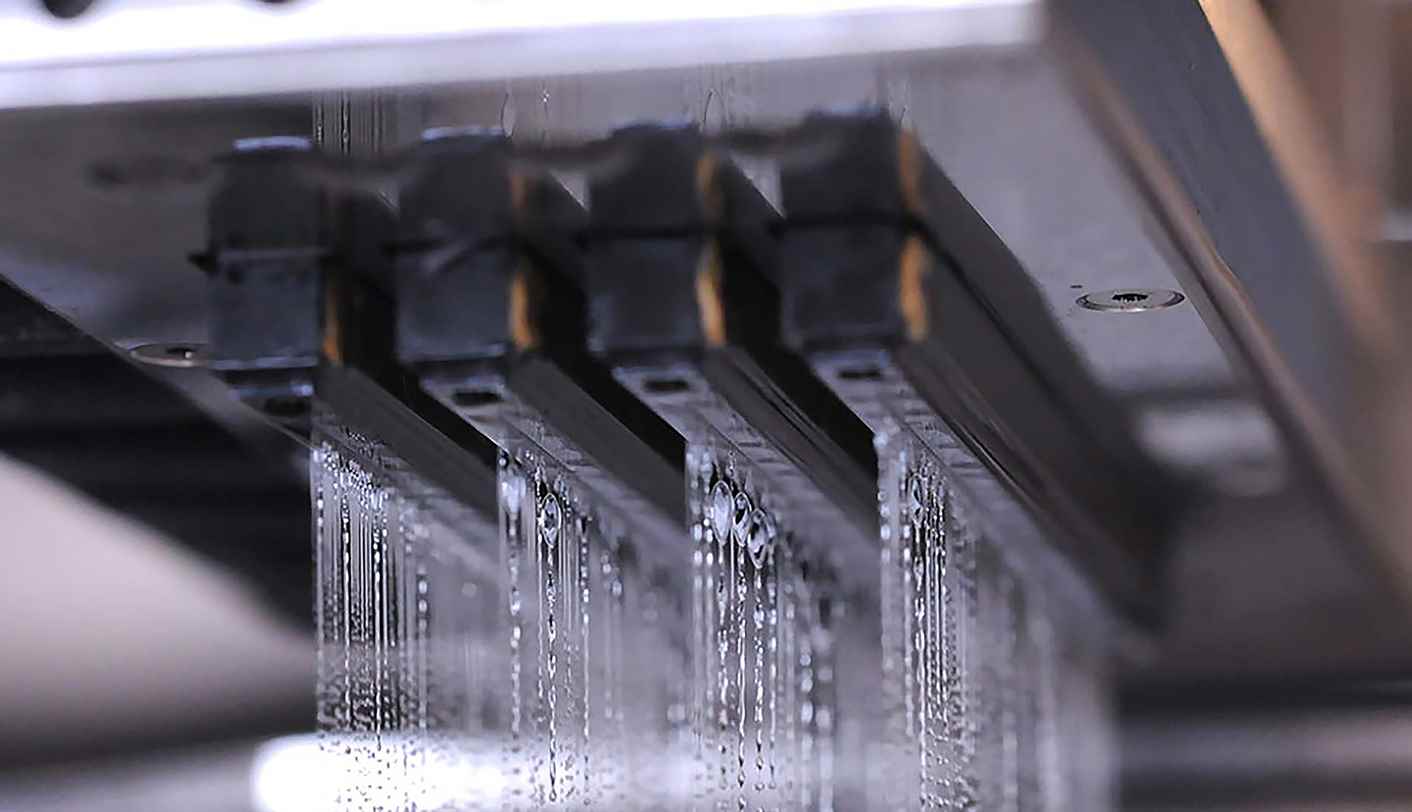 3D print – Binder Jetting and Multi Jet Fusion
This online course focuses on the 3D printing technology Powder Bed Fusion in plastic. The course gives you a 360-degree introduction to the technology where you learn about the printing process, typical applications of the technology, types of materials, design options – and much more.
This online course focuses on the 3D printing technology Binder Jetting and Multi Jet Fusion. The course gives you a 360-degree introduction to the technologies, where you learn about e.g. the printing process, typical applications of the technologies, types of materials, design options and the different types of finishing. This will give you an understanding of the benefits and limitations of the technologies so you can better assess when they make sense to apply. The course can be completed in both Danish and English and is available online for 365 days.
Learn more about Binder Jetting and Multi Jet Fusion
Additive Manufacturing (AM) - or 3D printing - is increasingly used as a production resource and thus no longer only for prototypes. Several independent analyses point to 3D printing as one of the manufacturing technologies that Danish industry can use to improve competitiveness and maintain Danish production jobs.
In this course, we go in depth with the 3D printing technologies Binder Jetting and Multi Jet Fusion. Here you get an overview of all the different aspects of the technologies, so you are better equipped to assess whether Binder Jetting or Multi Jet Fusion makes sense for you - and when. With the Danish Technological Institute as a course provider, you are also sure to get an independent and objective review of the technologies.
Benefits
Understanding of the technologies and how they work
Overview of benefits and limitations for these specific 3D printing technologies
Knowledge of materials and process steps
Insight into the various design options as well as the design rules for these technologies
Inspiration for different applications of the technologies from case examples
Attention to the safety aspects
Knowledge of quality assurance and post processing
Content
About the technologies
Illustration and explanation of how the printing technologies work and what types of printers are available
Pros and cons
What are the advantages and disadvantages of these technologies - and how do they appear
Design possibilities and guidelines
What unique design options does these 3D printing technologies provide - and what design rules should you be aware of if you want to increase the probability of a good result
Materials
Which materials can you print in - and what characterizes them
What can I print?
Examples of cases printed with these technologies - with illustration of the value created
Health, safety, and environment
What to look out for in terms of work environment and safety when working with these technologies
The printing process
A walkthrough of the various process steps - besides the print itself - that you have to go through when working with these technologies
Post processing
What options do you have for post processing the printed parts and achieve other or better surfaces
Quality assurance
Examples of standards for the technologies - and how we can ensure the quality of our parts
Links & references
Inspiration for further reading so you can learn even more about the technologies
Duration
The course consists of 13 modules and can be completed in approximately 45 minutes.
Format
This online course consists of several video modules, which you can access for 365 days upon registration. Each module consists of a video, and in addition there is a short introduction which explains how the course works. Slides in the videos are in English but the speak is made in both Danish and English. There are test questions along the way to ensure the understanding of the content.
You complete the course modules via your computer or tablet with audio and access to the Internet. You can control when and in what order you want to complete the modules - and they can be paused along the way. Consequently, you do not have to complete all modules at once.
Were you looking for another online 3D printing course?
In addition to this course, we offer 9 different online 3D printing courses. 6 of the courses go in depth with each of the other 6 overall 3D printing technologies, and there is also a free introduction course. In addition, there is a course focusing on quality control, and one that makes a thorough review of the economic perspectives. It is also possible to buy all the courses as a package with a 25 percent discount.
You will find the courses here.
Buy online courses for more people
Are you a department or an entire company that wants access to online courses? In that case, we can also adapt the courses to your platform. Contact Ronnie Ranch Høgstrup at 72201204 or roh@teknologisk.dk to get an offer.
Do you have any questions please contact
Ronnie Ranch Høgstrup
Seniorkonsulent