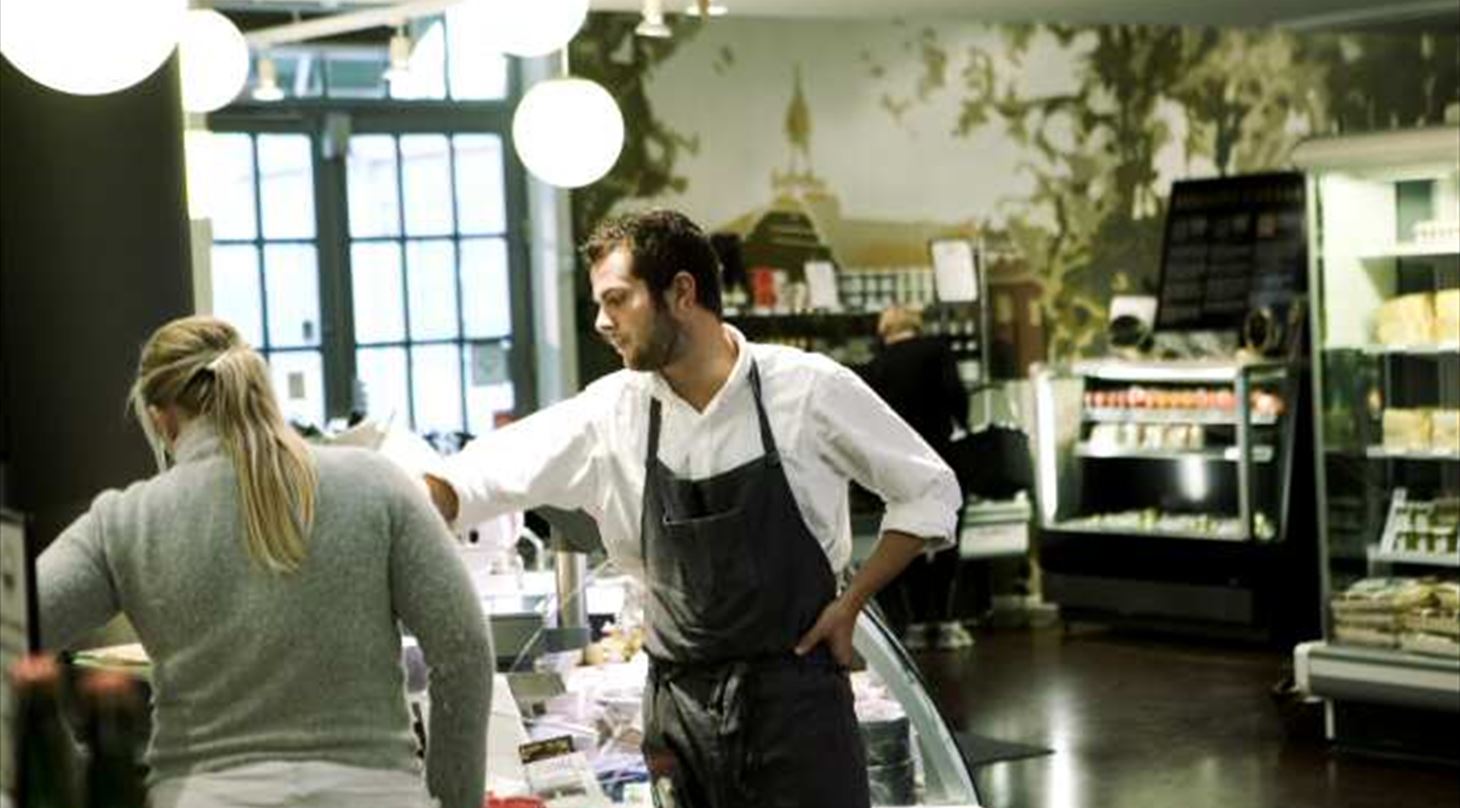 Consumer testing
At Danish Technological Institute we offer consumer testing of food products and non-food products. We carry out Central Location Test in accredited sensory test centre in Aarhus, the second largest city in Denmark. Preparation kitchen and storage facilities are also according to international standards. Tests in other locations are done using our mobile taste booths (PAPI). Quantitative consumer tests are also carried out as Hall-test and Home-Use-Test.
The test results will be presented in a written report in Danish or English and comprises always conclusions and recommendations. For tests where we only deliver the fieldwork the data will be delivered electronically and for open-ended questions the coded tables will be translated. Presentation in English.
For qualitative tests the report will be translated into English.
Quantitative and qualitative tests?
Quantitative consumer and market tests
Specialised in sensory consumer testing of food and non-food products. We take the full project or deliver the fieldwork as subcontractor or for companies own analyses.
Consumer Acceptance test (Liking) and consumer preference test
Concept test
Observation studies of packaging for functionality and usability
Design and packaging test. Eye-tracking and effect interview
Desired Outcome: survey of importance and satisfaction ratios of product attributes (explorative)
Napping and Free Sorting medthods
Qualitative tests
Qualitative test and surveys in early stages of product development.
Focus group interview
In-depth interview
Moodboards
Collaboration
We collaborate with institutes and agencies within ESN (esn-network.com) and agencies abroad

Facts about sensory consumer testing at Danish Technological Institute:
Own consumer data base in Aarhus, samå
Central Location Test (CLT), Hall-test, Hjemmetest (HUT): Base in Aarhus (CAPI), test in all cities with mobile booths (PAPI)
Facility and training (ISO-standard, accredited by DANAK)
Experienced in FMCG non-food testing (haptics and functionality)