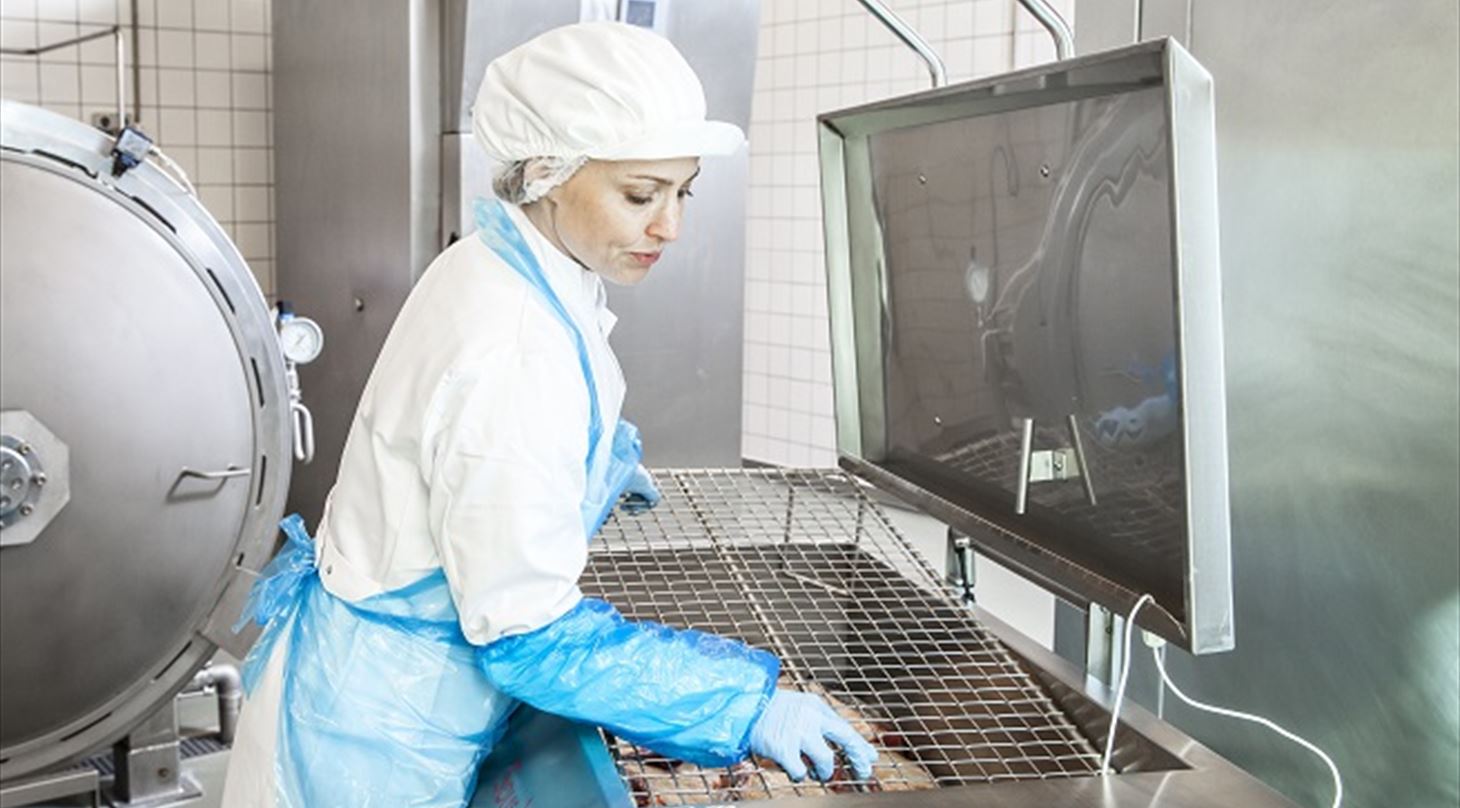 DMRI TestLab - Optimize Sous Vide Process
Design your sous vide solution
Low temperature cooking is the fastest way to achieve maximum yield improvement, high quality and a more sustainable meat production.
In sous vide-heat treatment, food is packaged in vacuum bags and heat treated by immersing in hot water until a predetermined core temperature as been achieved. There is an option for running multi-stage processes where the temperature is maintained for a shorter or longer time at a given temperature. The result is a very accurate heat treatment without risk of drying out or re-contaminating the product.

Sous vide-processing is a low-temperature heat treatment known for generating very tender, succulent and tasty products. The capacity of our equipment ranges from 1-40 kg per batch. We have extensive experience in combining treatment time and temperature to achieve good eating quality as well as a sufficient level of food safety. All data can be logged to document the course of the process.
DMRI provides tailor-made consultancy services for every stage of the development process, from concept to implementation.

You can benefit from:
Upgrading of low value cuts
Yield improvement
Product development
Food safety documentation
PILOT SCALE

Stage 1 - DMRI TestLab

FULL SCALE

Stage 2 - Industrial Plant

- State-of-the-art pilot plant facilities
- Accredited laboratories
- Meeting & show room facilities
- Expert support
- Project management
- Process flow
- Equipment suppliers
- Tender specification
- Test of new facility
- Project management