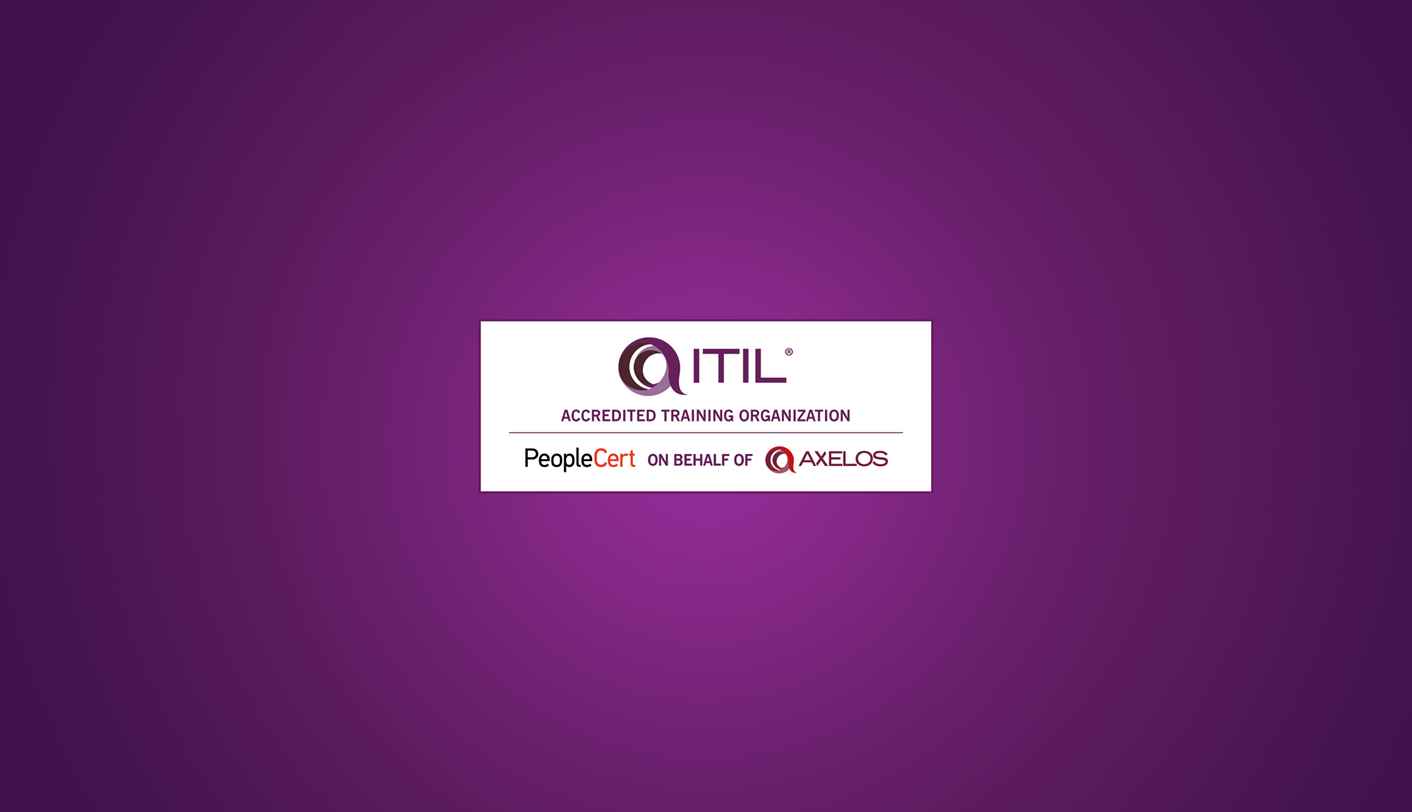 ITIL® 4 Foundation (UK)
Get the basic knowledge about the main principles and mindset behind ITIL® Best Practise for IT Service Management, together with an understanding of the structure and basic concepts of ITIL®. This course is thought in English. You will get a good knowledge of the ITIL® terminology and be trained in process thinking and process improvement. The course gives you competencies at Foundation level, according to ITIL® 4.
ITIL 4 is an evolution from ITIL V3, providing a practical and flexible transition that allows organizations to adopt the new ways of working required by the modern digital world. It provides an end-to-end IT/digital operating model for the delivery and operation of tech-enabled products and services and enables IT teams to continue to play a crucial role in wider business strategy.
The context of ITIL, with the release of ITIL 4 is now much bigger, with an emphasis on the business and technology world, how it works today, and how it will work in the future with Agile, DevOps and digital transformation.
The new ITIL 4 Foundation will – like previous version – provide participants with all the fundamental prerequisites to work with IT service management. In other words, participants will understand both ITIL 4's IT service management framework as well as its concepts and terminology.
Prerequisites
There are no particular prerequisites for participation in the course.
Participant profile
This course is for all personnel working professionally with IT services and is relevant for e.g.:
Any it-professional who is carrying out IT service processes
IT management
Process owners and -managers
Project managers
Eterprise architects
Service- and customer responsibles
Service management consultants
Content
The key concepts of service management
How the ITIL guiding principles can help an organization adopt and adapt service management
The four dimensions of service management
The purpose and components of the ITIL service value system
The activities of the service value chain, and how they interconnect
The purpose and key terms of 18 ITIL practices
The 7 essential ITIL practices
Course material
All course material and the certification exam is in English.
When you book a course, the official ITIL 4 book accompanies your course. You will have access to the book together with your exam code, which we will be send to you well in advance of the course. The book can not be deselected – even if you have already bought it.
Certification
The course ends with an online proctored exam.
You will recieve an exam voucher and afterwards you can take the exam on your own PC whenever and wherever it suits you.
You can read more about the exam form here: https://www.peoplecert.org/ways-to-get-certified/PeopleCert-Online-Proctoring
Certification in praxis
The ITIL 4 Foundation exam is 60 minutes long. Candidates taking the exam in a language other than their native or working language may be awarded 25% extra time (75 minutes total). It is a closed-book examination (candidates may not use any materials other than those provided with the exam). After passing the exam, PeopleCert will issue the Foundation Certificate In IT Service Management.
Instructor
The course is provided by an experienced instructor from Teknologisk Instituts instructor network.
ITIL® is a registered trade mark of AXELOS Limited, used under permission of AXELOS Limited. The Swirl logo™ is a trade mark of AXELOS Limited, used under permission of AXELOS Limited. All rights reserved.
Do you have any course related questions, please contact
Malene Kjærsgaard
Konsulent