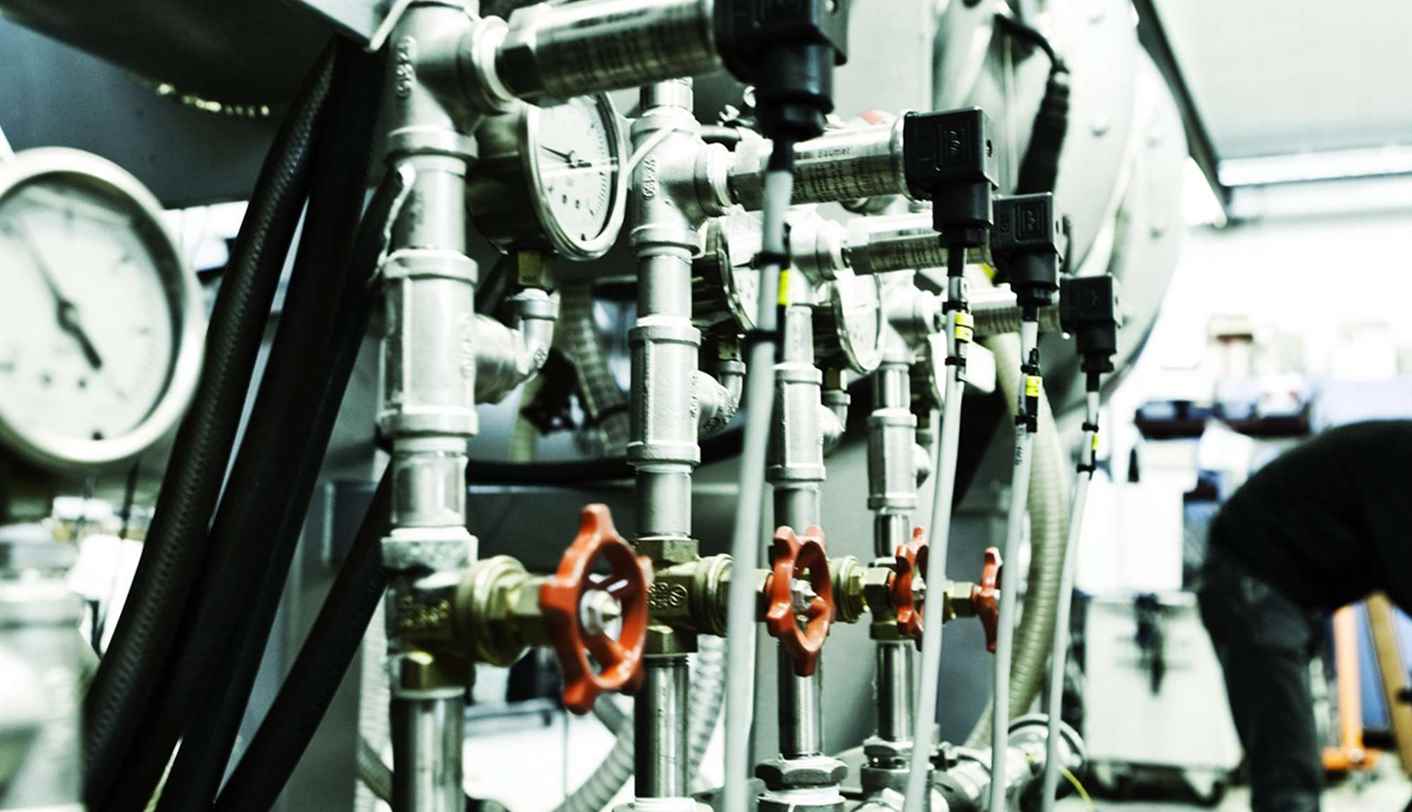 Large-scale heat pumps for industry and district heating
Explore the possibilities of using large heat pumps for heat production in district heating systems and industrial plants. As a participant of this course, you will be introduced to the technical working principles of heat pumps, different heat pump types and technological potentials and limitations.
See Danish version of this course.
Today, several types of large-scale heat pumps (>1 MW heating capacity) are commercially available, which means that the heat demand of a wide range of applications can be covered by heat pumps. Large-scale heat pumps enable the possibility to recover excess heat or to exploit natural low-temperature heat sources, such as ambient air. Low-temperature heat is collected, upgraded by use of electricity, and made useful at the relevant temperature. This is an efficient way of enabling electrification of industrial processes and district heating, and thereby phasing out the use of fossil fuels.
The course focusses on:
Working principle of heat pumps

Different heat pump types

Technological potentials and limitations

Heat sources for large scale heat pumps

System integration

Application areas and examples of practical experience
The course is organized as a mix of lectures, smaller exercises, and a group exercise. A lab tour visiting DTI's large-scale heat pump testing facilities is also included.
Participant profile
The course is a basic course developed and organized especially for people, who is already acquainted with the basic principles of thermodynamics and/or refrigeration technology but have not worked extensively with heat pumps before.
Organization
Wiebke Brix Markussen is a senior consultant at the Center for Refrigeration and Heat Pump Technology. She has extensive experience within research and development in the field of heat pump technology and is an experienced teacher.
Jonas Lundsted Poulsen is working as senior specialist in the Center for Refrigeration and Heat Pump Technology. He has worked with research and development in large-scale heat pumps and process integration for the past 3 years and has more than 10 years of experience in thermal energy systems.
Learning outcomes
Learn how to calculate the theoretical maximum coefficient of performance (COP) for a given heat pump case

Learn to distinguish between different types of heat pumps and heat pump components

Gain insight to the criteria for choosing refrigerants for heat pumps

Get an overview of technical solutions for improving the COP of large-scale heat pumps

Get an overview of application areas and heat sources for large heat pumps

Learn about the basic principles of heat pump integration
Do you have any course related questions, please contact
Wiebke Brix Markussen
Seniorkonsulent, ph.d.