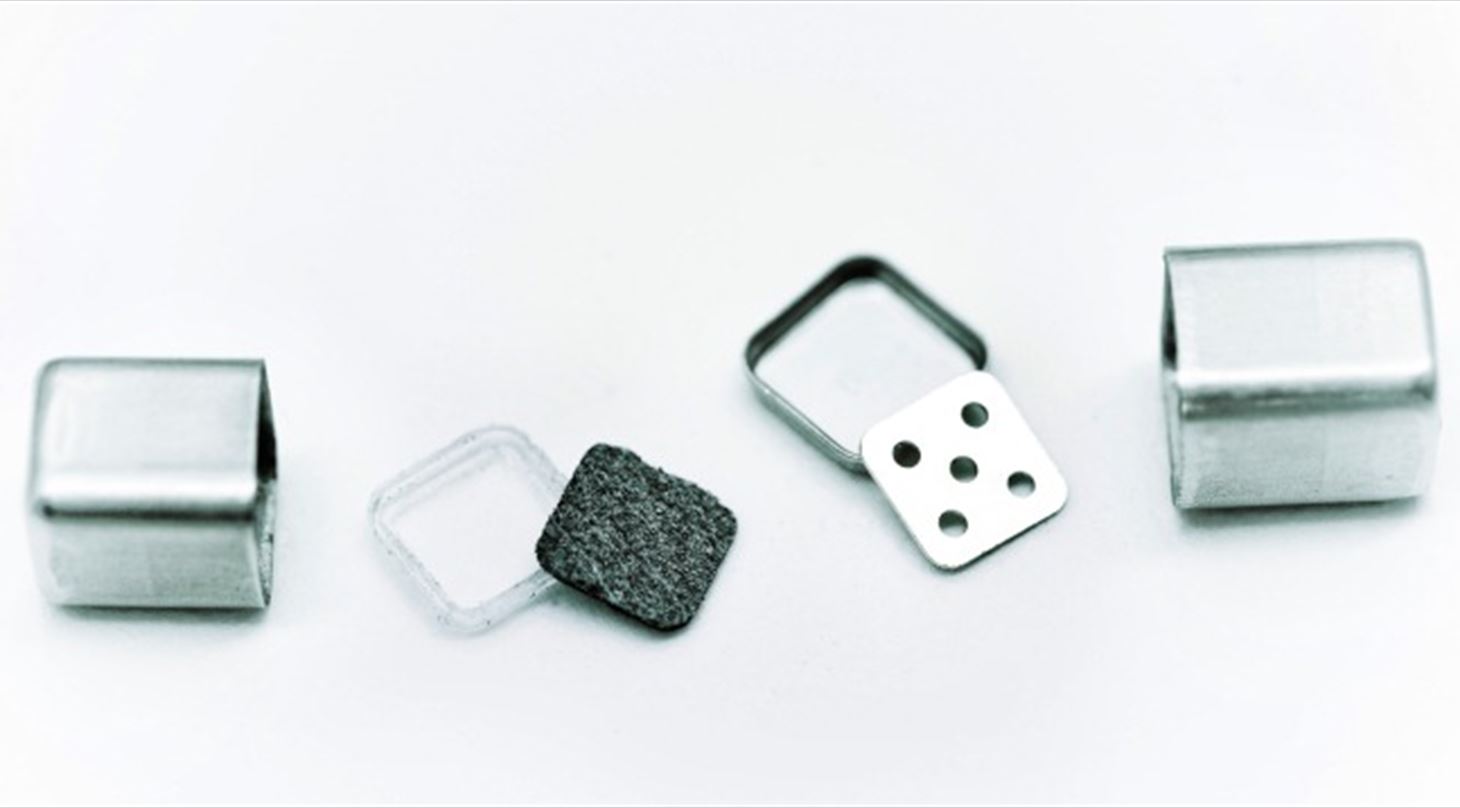 Micro fuel cells
It is a fact that the common battery technologies cannot follow the development of more and more advanced user electronics and gadgets, which in turn is placing greater and greater demands on the capacity of batteries.
We are working with the development and implementation of micro fuel cells for various uses, differentiated from other fuel cells by having tight restrictions regarding system size (high energy density) and a power usage below 1 W. Through our unique competences within micro- and nanotechnology, we have achieved outstanding results in our work with especially methanol-based micro fuel cells.
How can the Danish Technological Institute help you?
The assessment of various energy technologies as a solution to your problem or product.
The development and optimization of the individual components in micro fuel cells.
The development and validation of new fuel cell concepts or components (e.g. alternative catalyst particles, membrane materials or fuel).
The design and implementation of solutions in which both the fuel cell and replenishment system are adjusted to the product.
Cases
Cooperate with us
If you have an idea for a new product or process or a new way to optimize these you can work with us on a developing project.
Developing projects can be funded through Innovation Fund Denmark or Horizon2020 projects.
We believe that the best solutions are created together with other companies. Therefore, we are happy to help you apply for funding for your developing project.

Just give Jan Hales a call on +45 7220 2756 or send ham an e-mail on jhhs@dti.dk