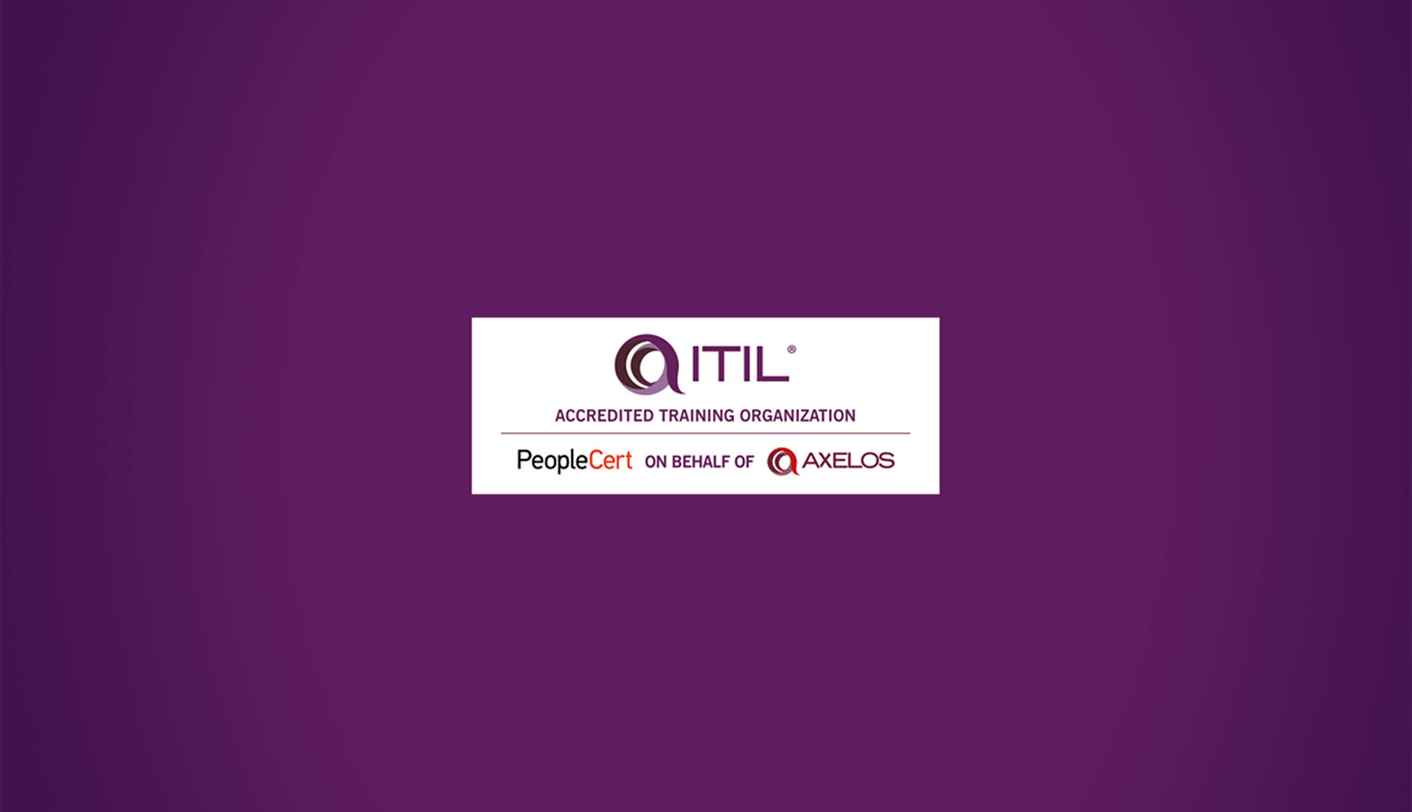 New
365 days online course
Online Course: ITIL® 4 Create, Deliver and Support (CDS)
Our accredited ITIL 4 Create, Deliver and Support (CDS) elearning helps prepare you for the CDS examination. The examination assesses whether you can demonstrate sufficient understanding and application of ITIL 4 to the creation, delivery and support of services, as described in the CDS syllabus.
About the course
The ITIL 4 CDS qualification is one of the pre-requisites for the designation of ITIL 4 Managing Professional which assesses the candidate's practical and technical knowledge about how to run successful, modern IT-enabled services, teams and workflows.
Target audience
ITSM managers and aspiring ITSM managers
ITSM practitioners managing the operation of IT-enabled & digital products and services, and those responsible for the end-to-end delivery
Existing ITIL qualification holders wishing to develop their knowledge
Prerequisites
There are two formal prerequisites in order to sit the exam. You must have passed either the ITIL 4 Foundation or the Managing Professional Transition examination and you must undertake an accredited training course.
Benefits
Understand how to plan and build a service value stream to create, deliver, and support services
Know how relevant ITIL practices contribute to the creation, delivery and support across the SVS and value streams
Know how to create, deliver and support services
Content
Introduction
Foundation recap
Organizational challenges and managing resources
Shift left approach
Information & technology across the SVS
Design service value streams
Practices new service value stream
Practices restoration of live service value stream – Part 1
Practices restoration of live service value stream - Part 2
Coordinate and prioritise work
Commercial and sourcing considerations
Online ITIL® 4 Create Deliver and Support (CDS) package from Danish Technological Institute
You will get a solid bundle of teaching material with the online course package from the Danish Technological Institute, which consists of:
12 months access to interactive and involving modules
Access to professional feedback with an advisor (in English)
Technical support (in English)
Access to a mock exam via simulator
Official e-book
Exam voucher
During the course, you will have the opportunity to have a one-on-one discussion with an instructor. This way you will be able to ask your own questions and get individual feedback.
Finally, you have an exam voucher, which allows you to take the exam whenever it suits you.
You complete the modules via your PC or tablet with audio and access to the internet. You decide when you want to take the modules – and they can be paused along the way.
Access to demo
Duration
This course is expected to take approximately 16 hours.
Language
All materials and exam are in English.
Exam/Certification
In connection with the course, you will receive a voucher for an Online Proctored Exam (OLP), which you can take from your own computer at a time that suits you best. The voucher is valid for 12 months.
From 1 February 2022, this is the only examination form offered by the examination institute PeopleCert.
PeopleCert is responsible for everything related to your exam. These 2 guides (for Windows and MacOs, respectively) guide you through the process of booking your exam and describe the process for taking an Online Proctored Exam (OLP).
Exam Format
90 minutes
Closed book
40 questions
Pass mark is 70% or higher – a raw score of 28 marks or above
ITIL ® Create Deliver and Support (CDS) Online course on this page are offered by ILX Group an ATO of AXELOS Limited.
ITIL® is a registered trade mark of AXELOS Limited, used under permission of AXELOS Limited. The Swirl logo™ is a trade mark of AXELOS Limited, used under permission of AXELOS Limited. All rights reserved.
Do you have any questions please contact
Hanne Skou-Madsen
Seniorkonsulent