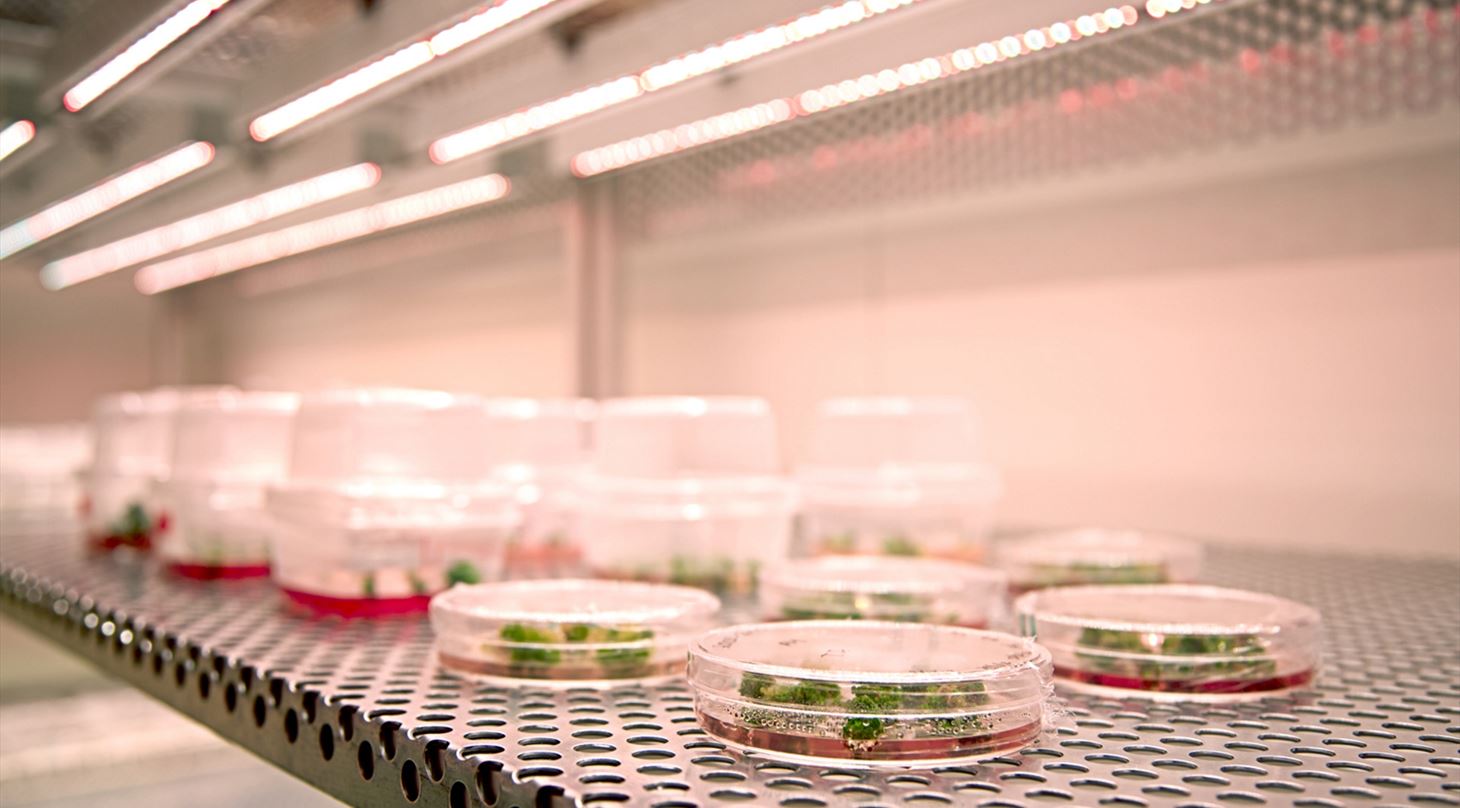 Plant propagation methods in tissue culture, greenhouse or in the field
The cultivation of plants, whether as tissue culture, in the greenhouse or in the field, always requires optimal conditions for your plant species. The development of protocols is labour intensive and needs expertise for making the right decisions.
Especially the development of protocols for tissue culture needs specialist knowledge because there are many factors that can influence the success rate.
Danish Technological Institute specializes in developing protocols for plant propagation in tissue culture, in the greenhouse and in the field. We have the facilities to develop protocols for big and small plant propagation. Furthermore, we are applying advance breeding techniques to your plant material.
Our expertise will ensure that we find the best solutions for your plant propagation.
How can Danish Technological Institute help you?
Overview of newest knowledge about cultivating your plant species
Consulting about plant propagation
Developing of protocols for plant propagation
Conducting plant propagation