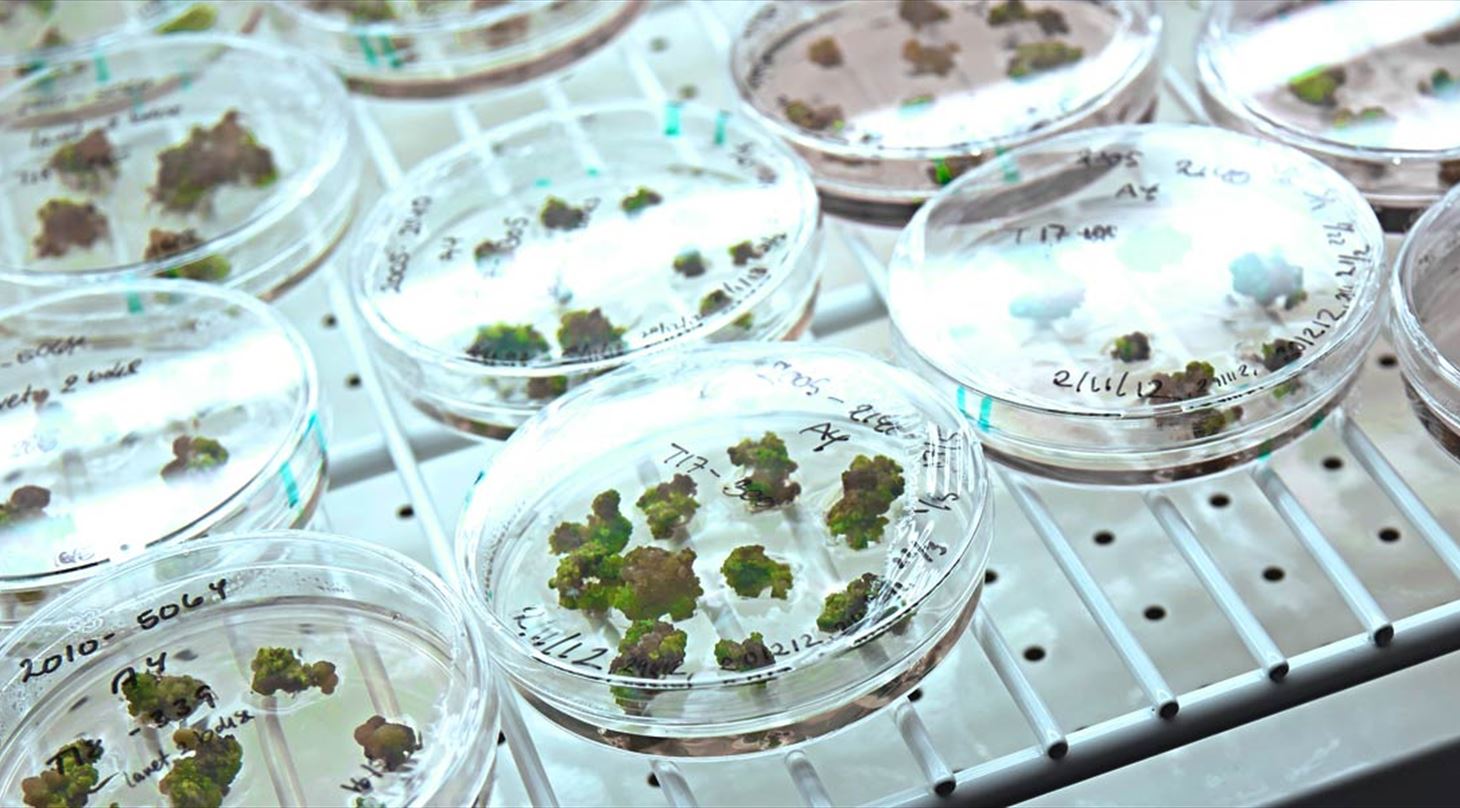 Plant breeding and biotechnology
The Bio-technological Service Laboratory (Bio-Tech Service Lab)
DTI can help your company develop those plant properties which your customers demand. It could, for example, be a new colour or scent, a more compact plant or a plant which stays vital for longer. Work of this character is carried out in our Bio-Tech Service Lab.
In our Bio-tech Service Lab we can accommodate your entire needs regarding plant cultivation and propagation. Our strength lies in developing methods and new products to strengthen your company product portfolio by transferring new knowledge from research to production and business.
How can Danish Technological Institute help you?
New plant development
Plant propagation methods in tissue culture, greenhouse or in the field
Non GMO transformations for increased plant quality
Ploidy analyses (flow cytometry and chromosome counting) cultures
Induced sterility of plant material (protect your own breeding material)
Seed propagation
We can also assist you with cultivating new plant varieties.
Case