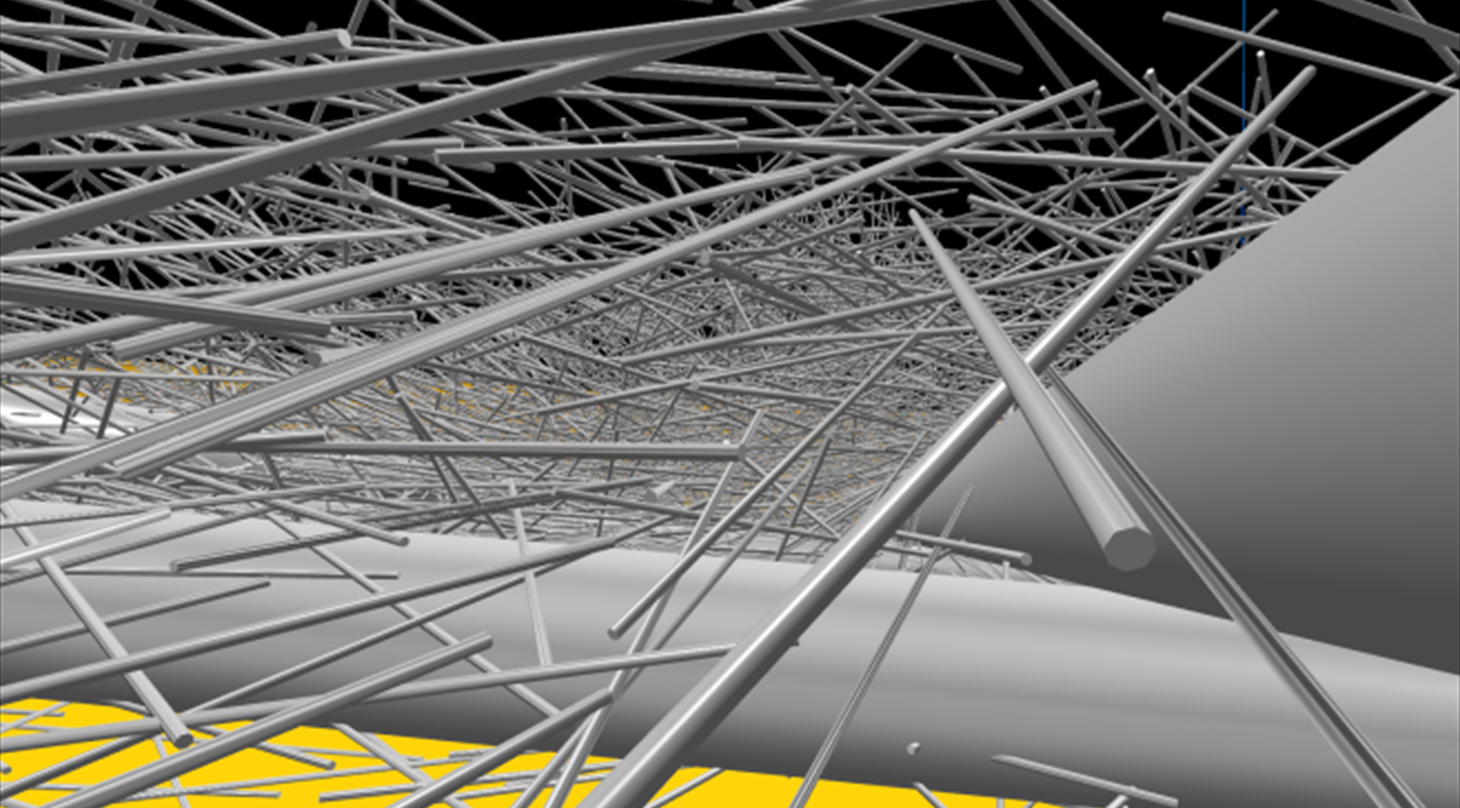 Prediction of fiber orientation in steel fiber reinforced self-compacting concrete
Steel fiber reinforced self-compacting concrete is a promising alternative material to traditional reinforced concrete. Contrary to the traditional concrete, the self-compacting concrete flows and fills the formwork without the need of vibration or any other type of agitation. Self-compacting concrete therefore significantly simplifies the casting process and reduces health risks induced during vibration of the concrete. The immersed steel fibers replace or reduce the traditional reinforcement, which can favorably decrease costs of the construction and improve the working environment for the workers on site. Steel fibers are known to orient according to the flow of the self-compacting concrete, which has a strong impact on the mechanical response of the structure. To maintain competitiveness of the material, it is therefore important to know and control the fiber orientation.
A new modeling tool for prediction of the fiber orientation has been developed during a PhD project carried out at the Technical University of Denmark. The project was part of the Danish Innovation Consortium called "Sustainable concrete structures with steel fiber concrete" running from 2010 to 2013. The modeling tool is now part of the Danish Technological Institute, Concrete. The software is called 4C-Flow and further information about 4C-Flow together with a set of practical interactive examples can be found at http://www.dti.dk/4c-flow/33808.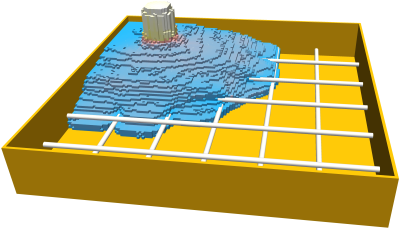 The Danish Technological Institute offers to perform flow simulations of fiber reinforced self-compacting concrete for you. If you have any question regarding the 4C-Flow, do not hesitate to contact us.