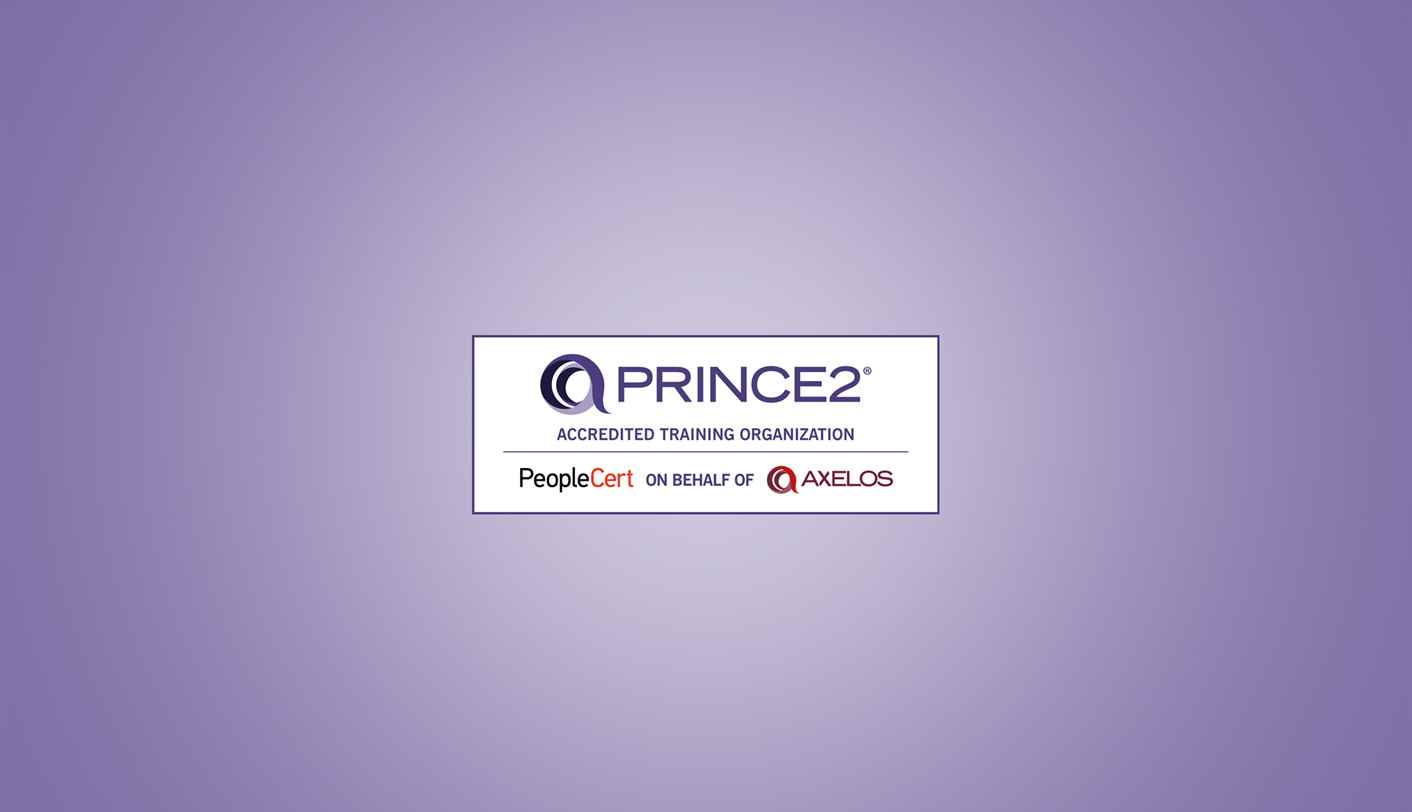 PRINCE2® Practitioner Exam Training - 2 days
Get the accredited PRINCE2® Practitioner 6th edition exam on this course.
Target Audience
You have a PRINCE2 Foundation exam and have a good and safe knowledge of the PRINCE2 method. And you have a desire to document your knowledge with the accredited PRINCE2 Practitioner examination.
Benefits
You will be trained to demonstrate your knowledge to the Practitioner exam.
Prepares you for the internationally accredited PRINCE2 Practitioner examination on the second day of the course.
If you have the right conditions, you will have a high degree of security to pass the exam.
When the PRINCE2 Practitioner exam is passed, you gain the right to use the designation "Registered PRINCE2 Practitioner".
Practitioner curriculum
There are two exam levels of PRINCE2: Foundation and Practitioner. Compared to the PRINCE2 Foundation you meet the following additional requirements for your PRINCE2 knowledge at Practitioner:
General: Solid and deep knowledge and understanding of the PRINCE2 method
Understanding the tailoring of the method to a project and a project environment
Know and understand the composition of management products
Deeper understanding of how the themes are applied in practice, including identifying right and wrong use
Could justify the application of PRINCE2 in specific situations
Contents
Practitioner training focuses on the PRINCE2 Practitioner curriculum in relation to the examination, so that you can pass the exam.We work with the official example exams, so you become familiar with displaying your PRINCE2 knowledge in relation to the examination papers. We work with discussions and review of example examination papers and to some extent with the exchange of experience in applying the method.
Course Plan
Approximately 4 weeks own preparation.
The first day of the course at 9:00 to 17:00
The second day of the course at 9:00 to 17:00
You will receive course materials for your preparation about 4 weeks before the course. You should expect about 10 to 15 hours of preparation, depending on your PRINCE2 Foundation-knowledge.
Pre-requisites
The formal requirements to participate in the course and sit the PRINCE2 Practitioner exam is that you have passed the PRINCE2 Foundation exam. However, it is important that you have learned the PRINCE2 method at a Foundation course. This course - PRINCE2 Practitioner exam training - focuses on training in relation to the examination and the examination form.
We therefore recommend that, before starting the course you should have a solid knowledge of the PRINCE2 method:
have taken your PRINCE2 Foundation exam within the past six months,
or have taken your PRINCE2 Foundation exam within the last year and during this period have used the method continuously
You must have read the PRINCE2 manual version 2017
If you have a PRINCE2 Foundation exam version 2005 or 2009, you must get hold of the PRINCE2 manual in version 2017 and read it before the class. It can be purchased by writing an e-mail to kurser@teknologisk.dk
If you are uncertain about the recommendations above, please immediately contact our training department so we can advise you.
Examination and passing
We know from experience that our method gives higher pass rate than average:
Pass rate of the 5 last courses by us is 92.1%.
Your status as a "Registered Practitioner" expires 3-5 years after your Practitioner exam.Students who have taken the PRINCE2 Practitioner exam 3-5 years ago, and who want to maintain their status, must follow our Practitioner Re-registration process. Please call us.
Assurance af an accredited exam
We offer this exam as an accredited training organization (ATO) approved by PeopleCert. On behalf of AXELOS, PeopleCert is responsible for the approval of training providers, including course material, administrative processes, and delivering accredited PRINCE2 exams.
Trainer
Trainers have at least 10 years of practical training, consultancy and project management experience and are consistently getting top grades from our participants. All our trainers have long experience of teaching in PRINCE2.
Other courses which may be of interest
This course is also available in Danish
Instructor
Michael Fleron is accredited PRINCE2® and PRINCE2 Agile® trainer. He has taught more than 1100 participants and has more than 19 years of experience as a teacher within Project Management.

PRINCE2® and PRINCE2 Agile® are registered trade marks of AXELOS Limited, used under permission of AXELOS Limited. The Swirl logo™ is a trade mark of AXELOS Limited, used under permission of AXELOS Limited. All rights reserved.
Do you have any questions please contact
Eva Tiemroth
Kursuskoordinator