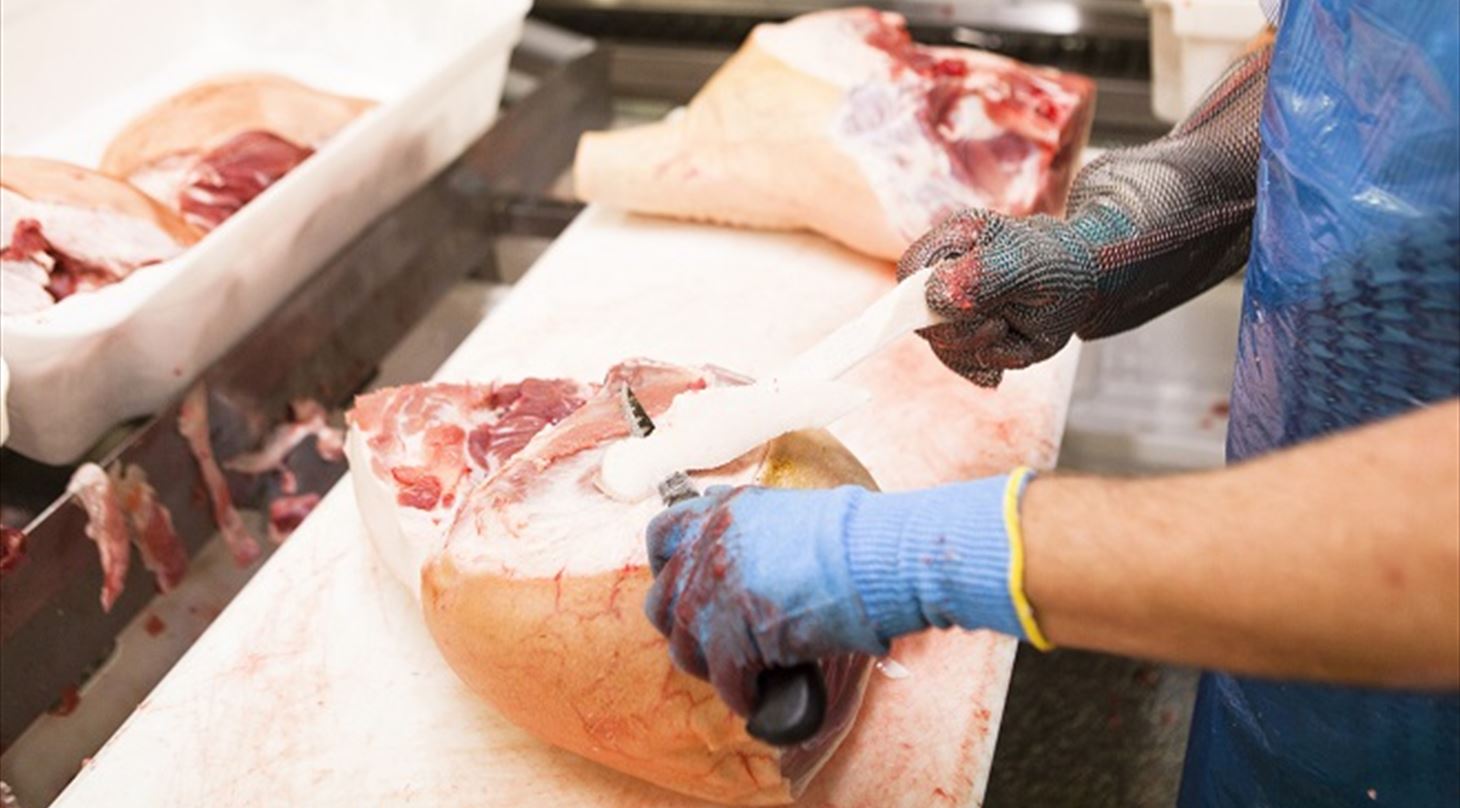 Production hygiene optimization
To avoid high levels of unwanted and potentially harmful bacteria e.g. Salmonella and to gain long shelf life for your meat products, good production hygiene is the key.
Case about an inefficiently cleaned knife
A meat plant had repeatedly problems with Salmonella for some meat cuts, but not for others. A systematic survey of the production and the cleaning procedures located the problem. A knife was inefficiently cleaned, and the Salmonella could grow within this knife and contaminate the meat cuts. The solution was to correct the cleaning procedure of the knife.
Invest in our 'Good Production Hygiene Service' and receive 5 benefits
Lower levels of bacteria e.g. Salmonella on the carcasses
Identification of critical areas in the production line, and how to control these areas
Valuable documentation on improved slaughter hygiene to customers and authorities
Better competitiveness on the retail market due to improved shelf life
Less recalls or rejected batches due to improved food safety
In close collaboration with you, DMRI will systematically evaluate the hygiene level during production and during cleaning to identify the most important critical areas regarding hygiene. The service includes advice for a production set-up that supports hygienic handling of the products, supports operators' level of hygienic understanding and procedures, and finally supports proper cleaning of the production lines.
Optimization of the production hygiene is performed as shown in the flow chart: