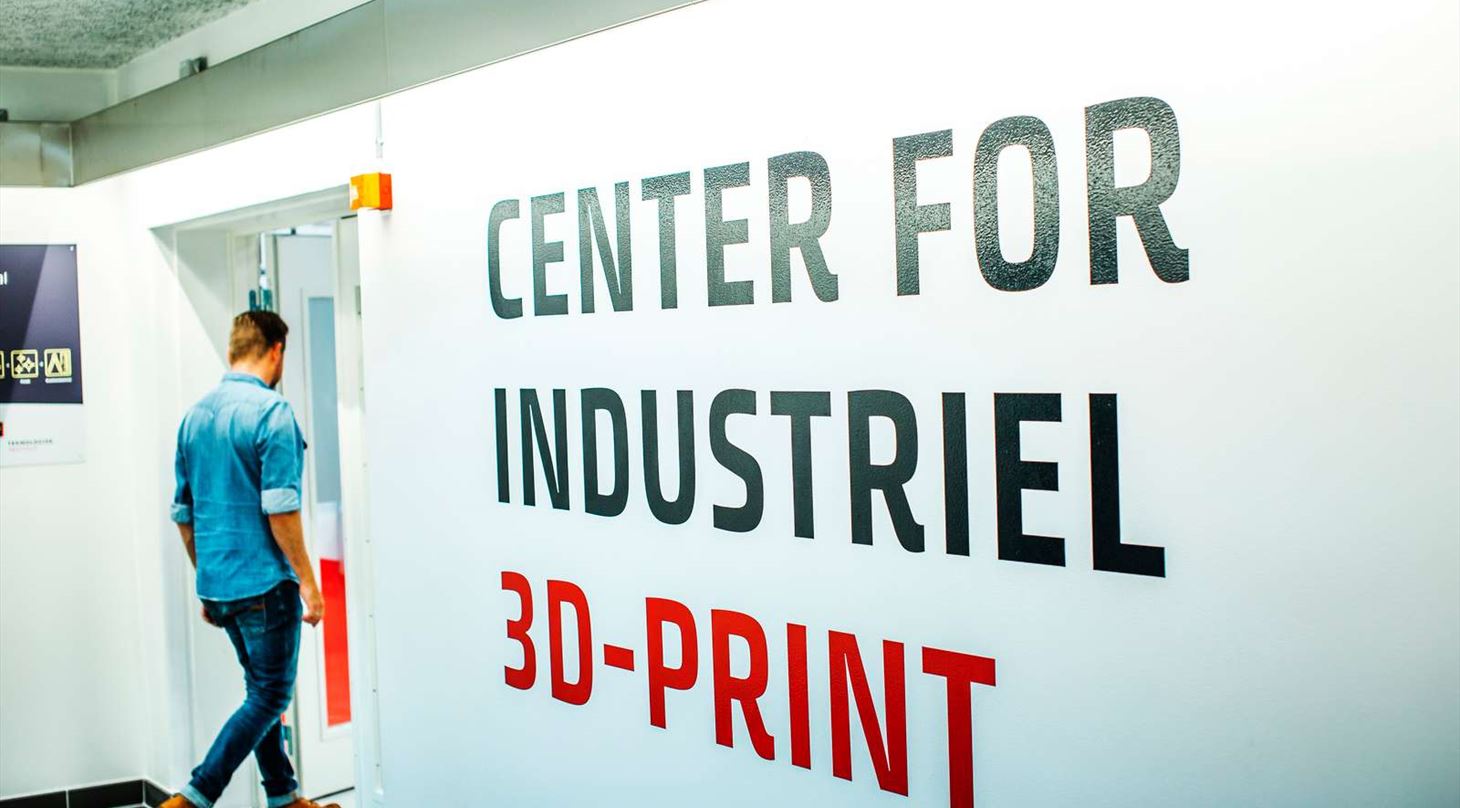 Sheet Lamination: 3D printing technology with untapped potential in terms of speed
Sheet Lamination - or Laminated Object Manufacturing (LOM) - was formerly used for architectural landscape models. But there are various applications for the technology - and in the future, the rotation process from Sheet Lamination can help optimize the speed of other 3D printing technologies.
There are seven different overall technologies within 3D printing, and one of these technologies in particular stands out from the others – that is Sheet Lamination. The predominant difference is found in the name of the technology, which refers to how sheet materials such as paper, plastic or metal sheets are laminated. In contrast to other 3D printing technologies, the building material (feedstock) is a whole layer, either as individual sheets or material on a roll.
- Originally, you will have a huge roll of e.g. paper or metal. You then roll it over your construction area, which may already be glued on - alternatively, you can have a separate gluing process. You will then place the roll with the paper or metal over it and press. For metals, ultrasound is often used to join the layers. This is followed by either a laser or knife, which cuts the part free along the way, says Brian Lykke Christensen, consultant at the Danish Technological Institute.
While the part is continuously cut free from the construction platform, the surrounding material is cut free as smaller squares and subsequently broken away.
The video below may give you an idea of how it works.
The use cases range from architectural parts to functional parts
Since the technology prints with materials in roll form, there are certain limitations in terms of materials, so you are typically limited to printing with either plastic, metal or paper. But even if the technology has limited access to materials, the application possibilities are many, and they range from architectural parts to functional parts.
- Traditionally, the technology has been used for architectural landscape models, where colour has been added to the paper. However, such a print will not have any mechanically useful strength, and therefore it can only function as a display model, says Brian Lykke Christensen, who adds:
When printing with colour, only the edges of the paper will be coloured. In addition, it is also the paper thickness that determines the thickness of layers. Depending on what you want from your print, in some cases you want to print with thick paper of good quality, while in other cases you want to print with thin paper because it gives a better layer height and fewer 'steps'

- Brian Lykke Christensen, Danish Technological Institute
Not yet widely used in industry
As opposed to paper printing, metal printing within Sheet Lamination is often used for functional parts. But like all other 3D printing technologies, Sheet Lamination also has sweet and hot spots.
- It's really just about how a part can match a potential production line. With Sheet Lamination, for example, you have the option of using the steel you already have on foil to make it fit in. Having said that, the technology is not very widespread in the industry, because the advantages have been too few compared to the disadvantages, says Brian Lykke Christensenh.
Not ideal for internal channels and recycling of materials
Today, 3D printing is widely recognized for its great design freedom, which e.g. enables printing of complex internal geometries. And especially for internal geometries, Sheet Lamination lags behind other 3D printing technologies due to the sheet process, which makes it complex to make internal channels.
In addition to the lack of possibility to make internal channels, another weakness of Sheet Lamination is that there can be a large waste of material, because the recycling process for the residual material is more complex compared to other 3D printing technologies.
- It will often be necessary to buy rolls of material in large quantities, but on the other hand, it will also be relatively cheap material, because you have to use the same type of material that you also use elsewhere, says Brian Lykke Christensen, and elaborates:
- However, there is a lot of waste because you build with full volume in both height, depth, and width. Therefore, not everything will be used for your part. But everything that is cut off cannot simply be taken out and started over with when parts are printed in large rolls. Therefore, it is a larger recycling process, where you typically also have to separate some glue from the material.
Combining 3D printing technologies can provide new opportunities
Although the technology is currently not widely used in industry, according to Brian Lykke Christensen, this does not mean that it will stay that way.
As for the possibilities within Sheet Lamination, several exciting things have started to happen. Among other things, Evolve has started using the printing technology from Sheet Lamination in powder printing. This means that you avoid a large waste of material, and at the same time you can gain a lot of speed

- Brian Lykke Christensen, Danish Technological Institute
- For example, casting has used CNC machining for decades, so there is nothing new in that, but we need to see the full picture of 3D printing as part of this process. And that may very well be where Sheet Lamination gets some kind of resurgence. In any case, Sheet Lamination could be a process that is well suited to industrial needs - and especially in places where speed and number of parts need to increase, and where you can work around the inherent limitations of the process, Brian Lykke Christensen explains.
There is no mistaking the speed from the printing press
For all 3D printing technologies, speed is an absolutely essential factor in relation to the price: the slower you print, the higher the price. Conversely: The faster you print, the more parts you can produce, and that can reduce the price.
- When you talk about needs, it is also an advantage that with Sheet Lamination you can get some of the speed that you have from the rotary press, which is really fast it. It is also a general challenge with 3D printing that it is a transitory movement, which means that it moves back and forth. Here, you can compare with how fast it goes when things have to rotate instead, and from there you can start printing really quickly, says Brian Lykke Christensen.
In addition to a fast printing process, manufacturing also takes place at low temperatures, which means that you don't need high melting points. This opens the door to a further streamlining of the process, because there is no cooling time, and thus you also achieve an energy saving.
Want to know more about Sheet Lamination or industrial 3D printing?
If you as a company are interested in hearing more about the possibilities within Sheet Lamination or the other 3D printing technologies, the Danish Technological Institute has in-depth professional introduction to the possibilities and limitations of Sheet Lamination.