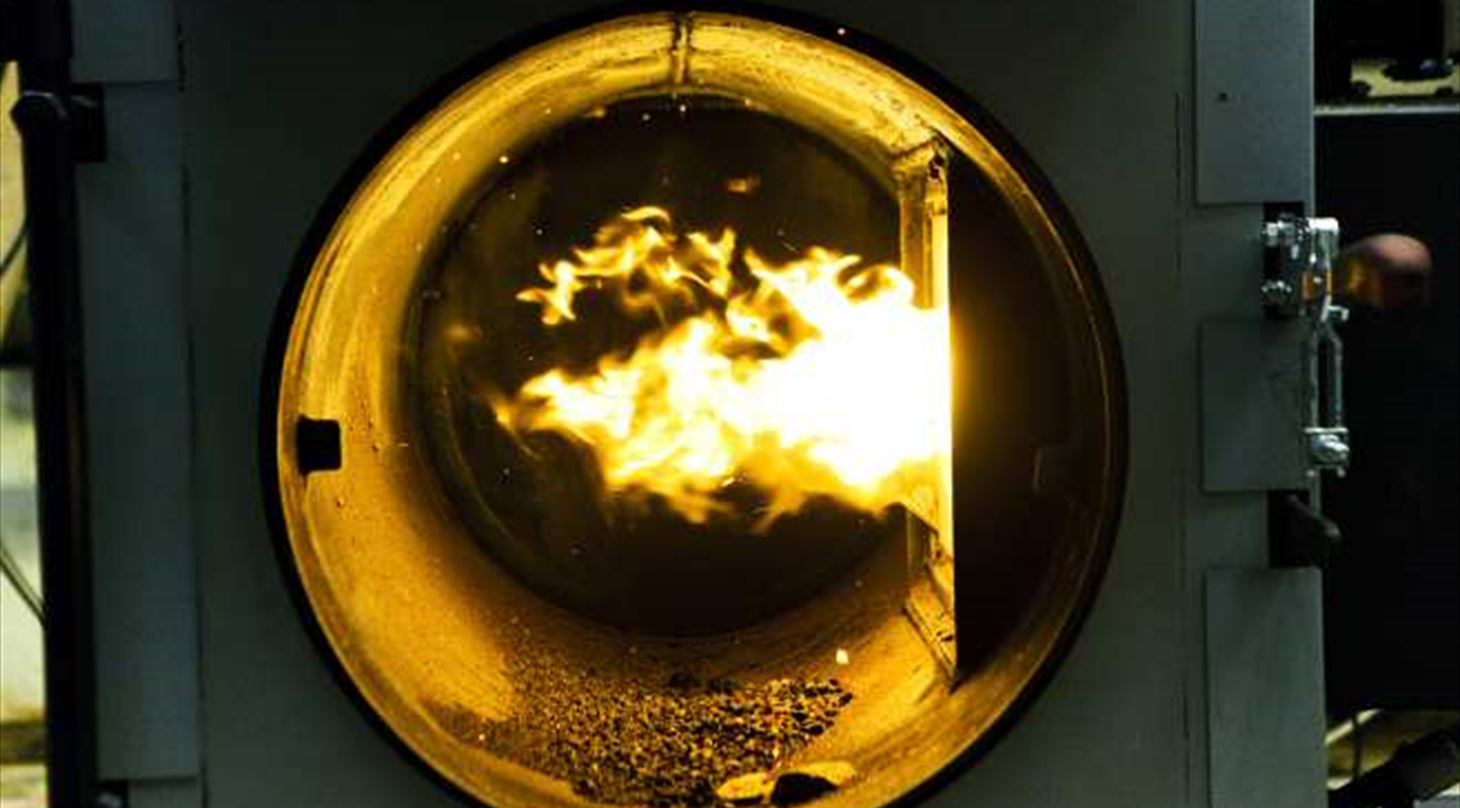 Biomass boilers
Danish Technological Institute offers type testing and quality assurance of biomass boilers and pellet burners. The energy laboratory is Denmark's leading laboratory for DANAK accredited measurement of performance and emissions for biomass boilers and pellet burners.
Your guide to the fastest test
Our lab's set up enables us to measure your boiler's dust level during pre-testing- without having to dry, cool and weigh filters. Since you can follow all your tests online, you are able to stop the pre-test, readjust the settings and start over saving both time and energy. As a result, your boiler's dust level will be adjusted and ready for final test faster. The possibility to follow your dust measurement is available for all boilers, which run on wood pellets with a power output of up to 200 kW. You can follow the pre-test from your own office via internet connection to the lab computer, connected to your boiler.
Danish Technological Institute offers accredited test according to EN 303-5, accredited analysis of fuel, assistance in adjusting/preparing the boiler before testing and assistance in finalising the needed documentation.
Type testing of biomass boiler up to 500 kW in accordance with EN 303-5:2012
Type testing of pellet burners up to 70 kW in accordance with EN 15270:2008
Field test of biomass boilers from 200 – 1000 kW (with mobile laboratory) in accordance with EN 303-5:2012
A report in English follows each test.
In our laboratory, we have four test stands for testing of boilers. In the laboratory you will be received by our engineers, who have more than 15 years of experience in boiler testing. They have had many technologies in their hands and are experts in measuring boilers. We offer all customers to participate during the test in the laboratory.

Please use the contact form to the right for price information etc.