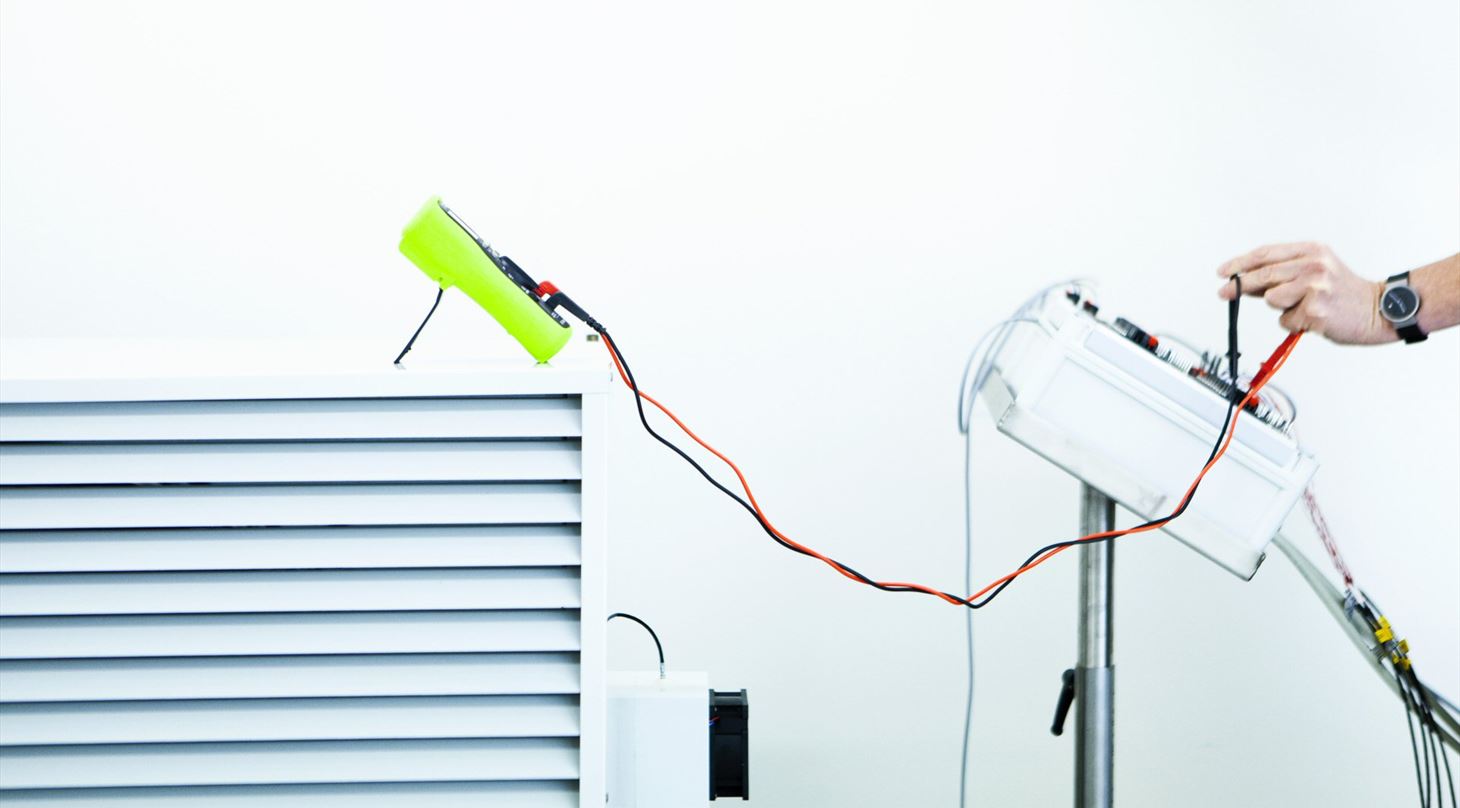 Heat pump laboratory
Our Heat Pump Laboratory has some of the most advanced test facilities in the world, which enable the unique testing of the efficiency, performance and sound power level of a heat pump at the same time and at different climate conditions.
We offer a wide range of testing services of air conditioners and heat pumps; Air/air heat pumps, air/water heat pumps, liquid/water heat pumps and domestic hot water heat pumps.
The Heat Pump Laboratory with an area of 700 m2 comprises e.g. five climate chambers and other state-of-the-art test facilities, where we are able to test heat pumps with a capacity up to 40 kW.
Accreditation
Our laboratory is accredited by both ILAC, the International Laboratory Accreditation Cooperation, and DANAK, the Danish Accreditation and Metrology Fund, (ISO/IEC 17025) to carry out tests according to internationally recognized accreditation standards.
Our test facilities comply with the latest EU regulations and requirements, and they are accredited to measure SCOP (seasonal Coefficient of Performance). SCOP sets the standards for the minimum requirements and energy labelling requirements for heat pumps in Europe.
In addition, our Heat Pump Laboratory is a certified EHPA test center, which means that we are able to test heat pumps according to the standards and requirements of the European Heat Pump Association.
Lab services
Our experts and specialists have built up an extensive expertise on technologies, standards, market conditions and potentials for heat pumps and air conditioners. We offer consultancy and various types of testing including:
Accredited testing according to EN 14511 - testing of heat pumps and air conditioners
Accredited testing according to EN 16147 - testing of domestic hot water heat pumps
Accredited testing according to EN 14825 - measurement of SCOP
Accredited testing according to EN 12102 - measurement of sound power level
Laboratory testing of heat pumps and air conditioners
Consultancy on the development of design and new technology
Energy optimization
R&D project cooperation and partnership
Prototyping
Videos