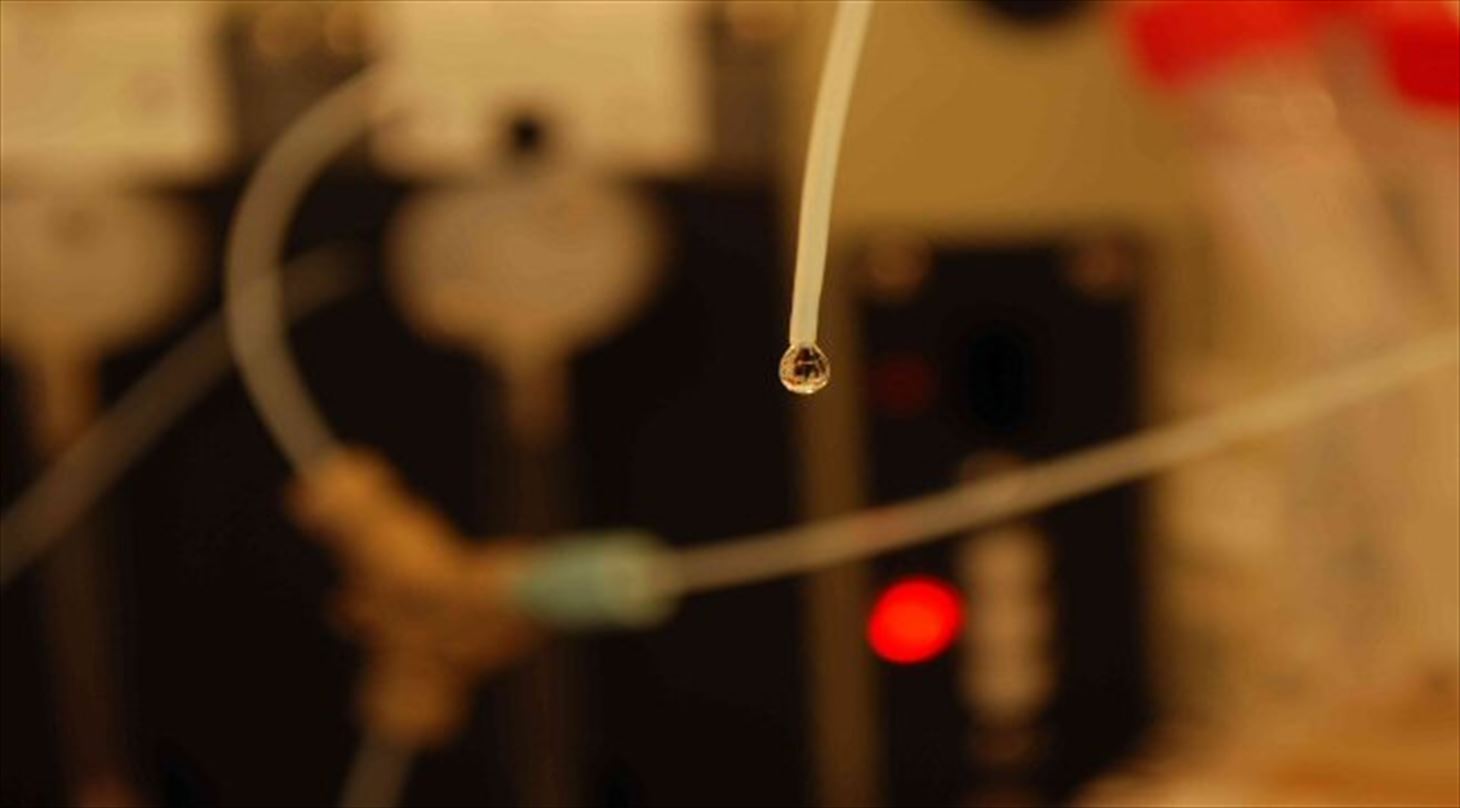 Microflow (1 µl/h – 6 l/h)
Accurate measurements of very small flows are crucial in many industrial processes and in the Healthcare Industry.
Particularly in the Healthcare Industry accredited calibration is a paramount parameter to document quality and traceability of the calibration facility.
Danish Technological Institute offers accredited calibration of flow in the range of measurement from 1 to 6,000 ml/h - as some of few in Europe.
The calibration is carried out by our Flow Laboratory which is appointed National Metrology Institute for water flow (volume and mass) and participates in the EURAMET coorporation.
How can Danish Technological Institute help you?

We build set-ups for measuring dosing volumes and for determining dosing accuracies for specialized equipment and equipment under development.

We carry out calibration of
Flowmeters
Infusion pumps and dispensing systems, e.g. syringe pumps, peristaltic pumps, tubing pumps, gear pumps etc.
In our microflow laboratory we work accredited at the highest level with the following flow rate and measuring uncertainties:
100 - 6,000 ml/h: 0,05%
1 - 100 ml/h: 4 - 0,05%
We calibrate in the area 1µl/h - 15 ml/h with uncertainties ranging from 3 - 0.1% (not accredited)

We provide consultancy regarding
Measuring microflow and handling small liquid volumes
Product development in coorporation with the customer
Documented traceability
We are accredited by The Danish Accreditation and Metrology Fund - DANAK to perform the above mentioned calibrations. See DANAK registration no. 200 for a detailed specification of measurements, uncertainties and specification of tests.
See also