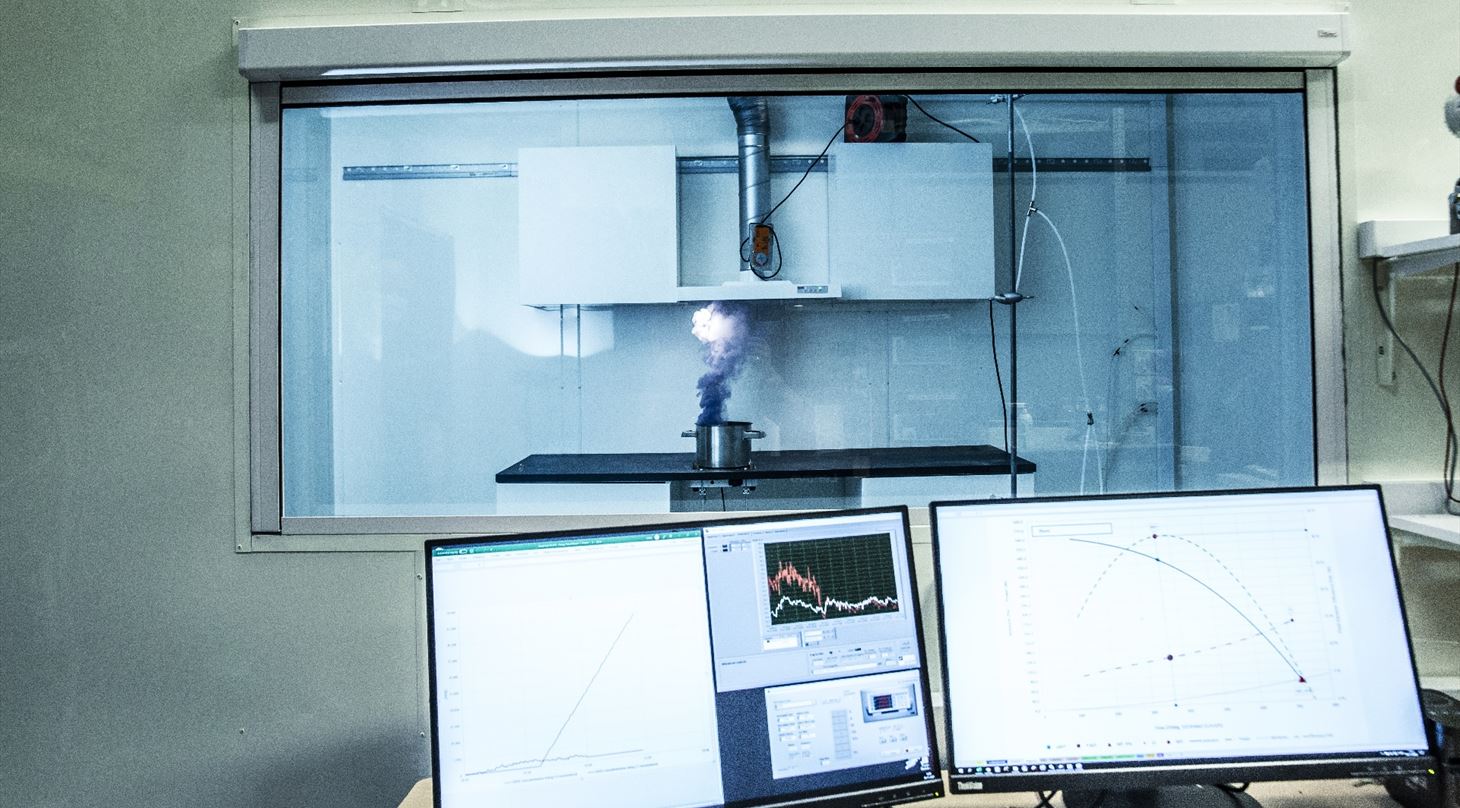 Range hoods
Our range hood laboratory have state-of-the-art equipment, in compliance with Ecodesign, EN 61591 and EN 13141-3, creating optimal facilities, which enables the testing of range hood odour extraction, grease absorption, volumetric airflow, fluid dynamic efficiency, effectiveness of the light hob, energy consumption and noise production.

We perform market surveillance tests for governments, product development, research and development in cooperation with manufacturers and consulting customers, manufacturers and the European commission.
Specialized engineers perform all tests. One of our sound specialist will carry out all sound power level tests in our reverberation room.

Our laboratory can test all household range hoods, including downdraft and island mounted systems. For any special requests, we will find a solution that suits.
Accreditation

Our laboratory is accredited by both ILAC, the International Laboratory Accreditation Cooperation, and DANAK, the Danish Accreditation and Metrology Fund, (ISO/IEC 17025) to carry out tests according to internationally recognized accreditation standards.

Lab services
Our experts and specialists have built up an extensive expertise on technologies, standards, market conditions and potentials for range hoods. We offer consultancy and various types of testing including:
Accredited testing according to EN 61591 – Household range hoods – Methods for measuring performance
Accredited testing according to EN 13141-3 – Performance testing of range hoods for residential use without fan
Accredited testing according to EN 3743-1 - Measurement of sound power level
Accredited testing according to EN 60704-2-13 - Household and similar electrical appliances - Test code for the determination of airborne acoustical noise - Part 2-13: Particular requirements for range hoods and other cooking fume extractors
Accredited tests according to Ecodesign
Laboratory testing of range hoods
Consultancy on the development of design and new technology
Energy optimization
R&D project cooperation and partnership
Prototype testing
Measurement of particles related to cooking and range hood use (PM10, PM2.5 and ultrafine particles)