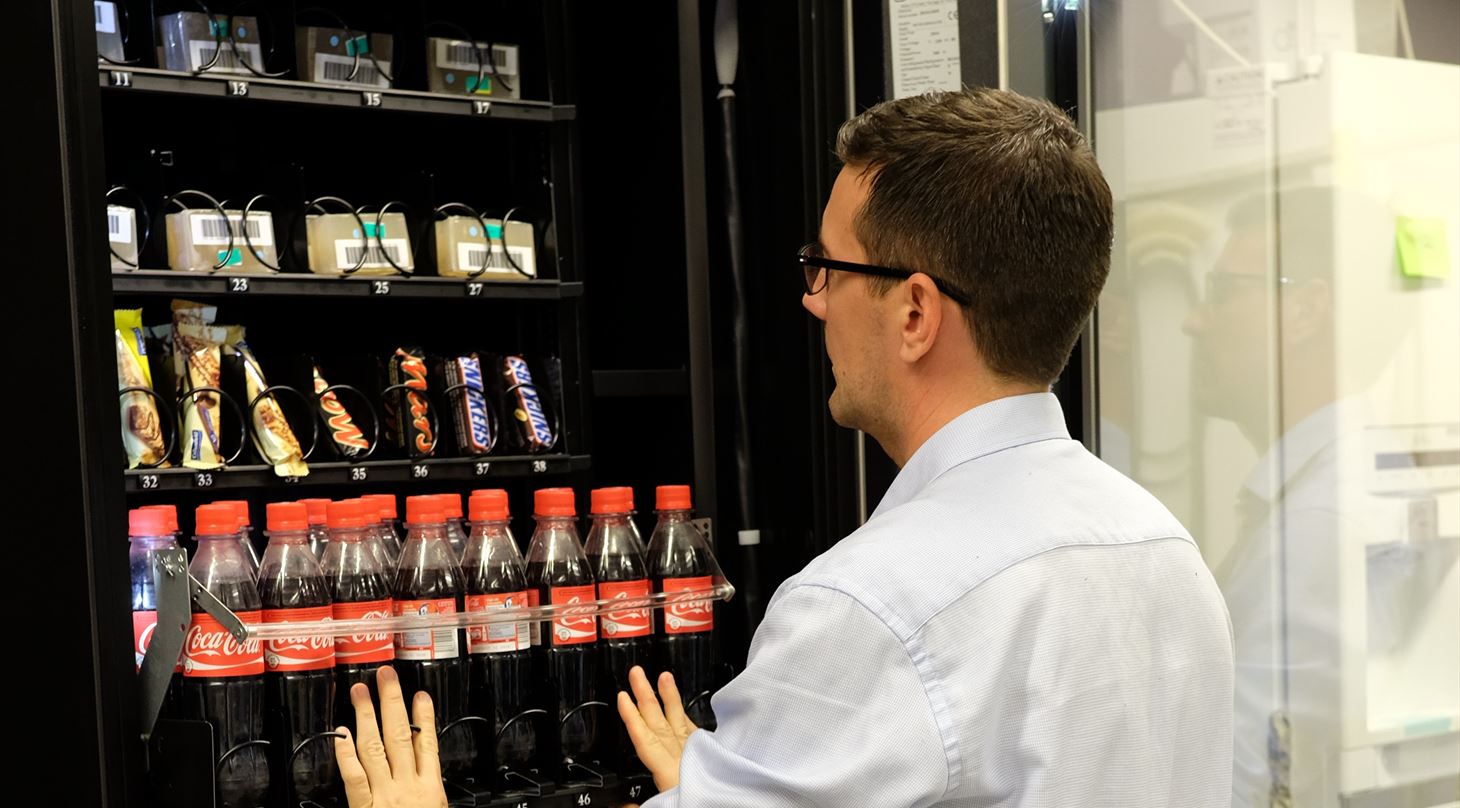 Vending machines
Testing of refrigerated vending machines is undergoing a shift from the existing EVA EMP 3.0a standards to testing according to the EVA EMP Standard EN 50597(2015), which will be fully replaced in 2017.
Vending machines in general have the potential of becoming a part of the increasing number of appliances that are to comply with the energy labelling and ecodesign requirements. This can be achieved by tweaking the energy efficiency in order to potentially reduce environmental impact and energy consumption.
Accredited testing facilities
The Energy Efficiency Laboratory is accredited according to ISO/IEC 17025 standards by DANAK, the Danish Accreditation and Metrology Fund, (see www.danak.dk registration no 300 for detail specifications).
Lab services
Accredited testing according to EN50597
Consultancy on existing and future ecodesign and energy labelling requirements
Consultancy on the development of design and new technology
Testing of vending machines according to EVA-EMP
Consultancy on the use of natural refrigerants
Prototyping
Evaluation and development of design and technology
Energy optimization
Thermodynamic simulations
R&D cooperation and partnership
Consultancy on CE marking
Please contact us for further information about these services and other related enquiries.
Prices
The price depends on the type of testing; please ask us for a quotation.