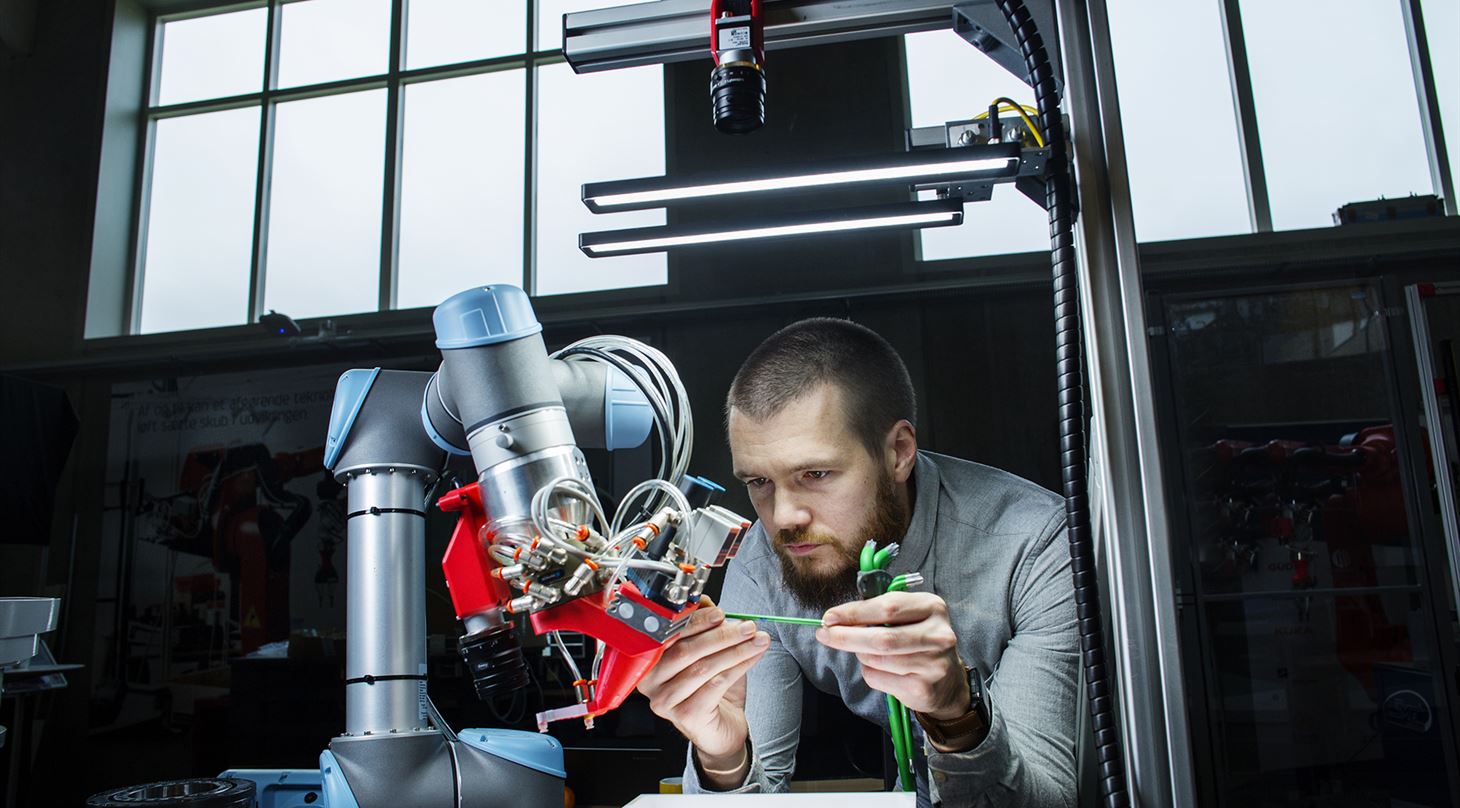 The EU's largest innovation initiative has great confidence in the Funen robot cluster
The Funen robot cluster is the top scorer for EU robotics funding, shows a new report from the consultancy company Grøn/Bruun. DTI's Robot Technology unit in Odense ranked No.1 of all 362 institutions in Europe that receive EU ICT money for robot innovation.

- It is absolutely amazing that the Funen robot cluster has such a strong presence in a European research and development environment, says Mikkel Christoffersen from Odense Robotics.

- It emphasizes the strength of the cluster's position as an international focus for robotics, he adds.

Horizon 2020 is the EU's largest research and innovation program, aiming to help secure Europe's global competitiveness. Of the 253.4 million euros (equivalent to 1.89 billion Danish kroner) awarded by the Horizon 2020 ICT program in support of European robotics projects, Denmark has received 131.1 million kroner, which is a seventh place in terms of the total amount but first place if you look at it in relation to the number of inhabitants.

Denmark's strong ability to attract research and development investments in robot innovation is illustrated in particular by the Danish Technological Institute's robot technology center in Odense. The institute has received funding of 89.7 million kroner and thus occupies first place among all 362 European institutions that receive Horizon 2020 ICT funding for robotics development.

More than 20 Danish companies have become involved in European collaborations as a result of the EU projects that DTI has attracted.

- Danish companies deserve access to the best robotic research in Europe. We have put ourselves out in front to obtain the best for the Danish business community, bringing the best innovators and top researchers from all over Europe together in projects that benefit Danish businesses, says Kurt Nielsen, Director at DTI.
More information
Contact Technology Director Kurt Nielsen, Danish Technological Institute, mobile: 7220 2211, mail: kuni@dti.dk.

Photo: © Nana Reimers