The Global Research Alliance
The Global Research Alliance uses the best science and technology to solve some of the biggest problems in the developing world. These global issues span borders, cultures and religions and require a cross-boundary response. The Global Research Alliance (GRA) is an international organisation promoting the application of science and technology to solve large scale issues facing developing countries.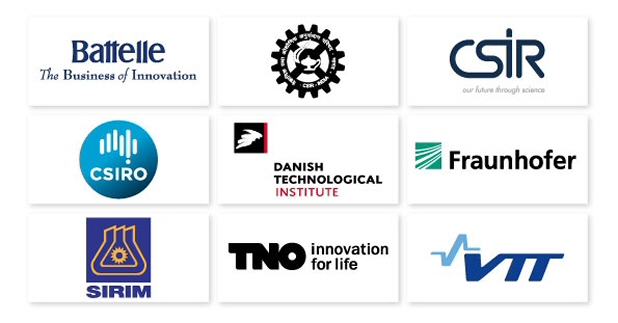 As a member of the GRA, DTI is in partnership with the eight other members to bring innovative, affordable and appropriate solutions to those who are currently excluded from innovation and development around the world and to improve the lives of people in developing countries.
The GRA provides a collaborative platform for nine of the world's leading applied research and development agencies to unite their expertise to tackle the growing challenges to sustainable development. The GRA has access to over 60,000 scientists and engineers to create the best team to address these issues. This enables the GRA to assemble the most effective cross cultural and multiple-disciplinary teams to deliver innovative and practical solutions.
The GRA also aligns its work with the Millennium Development Goals, with priority areas including water, health, energy, food security, and information and communication technologies and targets communities living in Africa, south Asia and Southeast Asia.

Using a partnership-based approach the GRA aims to work with local organisations in an inclusive manner to deliver the outcomes of our work, ensuring appropriate and affordable approaches are implemented.
Through the combined strength of its members, the GRA aims to:
mobilize the creative energy of our globally and culturally diverse researchers to address global challenges through innovation
unite and share the breadth and depth of our science and technology resources with local partners, communities and collaborators
generate and implement appropriate, affordable and sustainable solutions with positive and lasting impact.

The GRA is committed to generating and implementing solutions with positive and lasting impact. Examples of some the GRA projects include:
Connecting the world: GRA members are contributing their world leading expertise and capability on wireless infrastructure, network management, solar power, and satellite and antenna technology. Working with a local NGO partner in rural Zambia, this project will develop a communication infrastructure suitable to provide internet access in rural Sub-Sahara Africa, thousands of kilometres from the nearest major city.
Smarter, sustainable energy: adapting innovative smart grid technologies to deliver real and sustainable decentralised energy solutions for remote and poor communities. The project will deliver energy efficient and reliable energy supply, which is independent of the main power grid. Overall the project aims to enable a sustainable long-term and "green" solution to energy access.
Diagnosis of infectious diseases: State of the art thin-film and solid-state science is employed for the development of ultra-cheap, reliable detectors using non-invasive methods for early detection of infectious diseases. The detectors are designed such that they can be operated in conjunction with basic mobile phone technology for sampling and data analysis. Field testing of the tuberculosis sensors is proposed in South Asia in conjunction with local collaborators.
The members of the Global Research Alliance are:
Battelle (United States of America)
CSIR (India)
CSIR (South Africa)
CSIRO (Australia)
Danish Technological Institute (Denmark)
Fraunhofer (Germany)
SIRIM (Malaysia)
TNO (the Netherlands)
VTT (Finland).