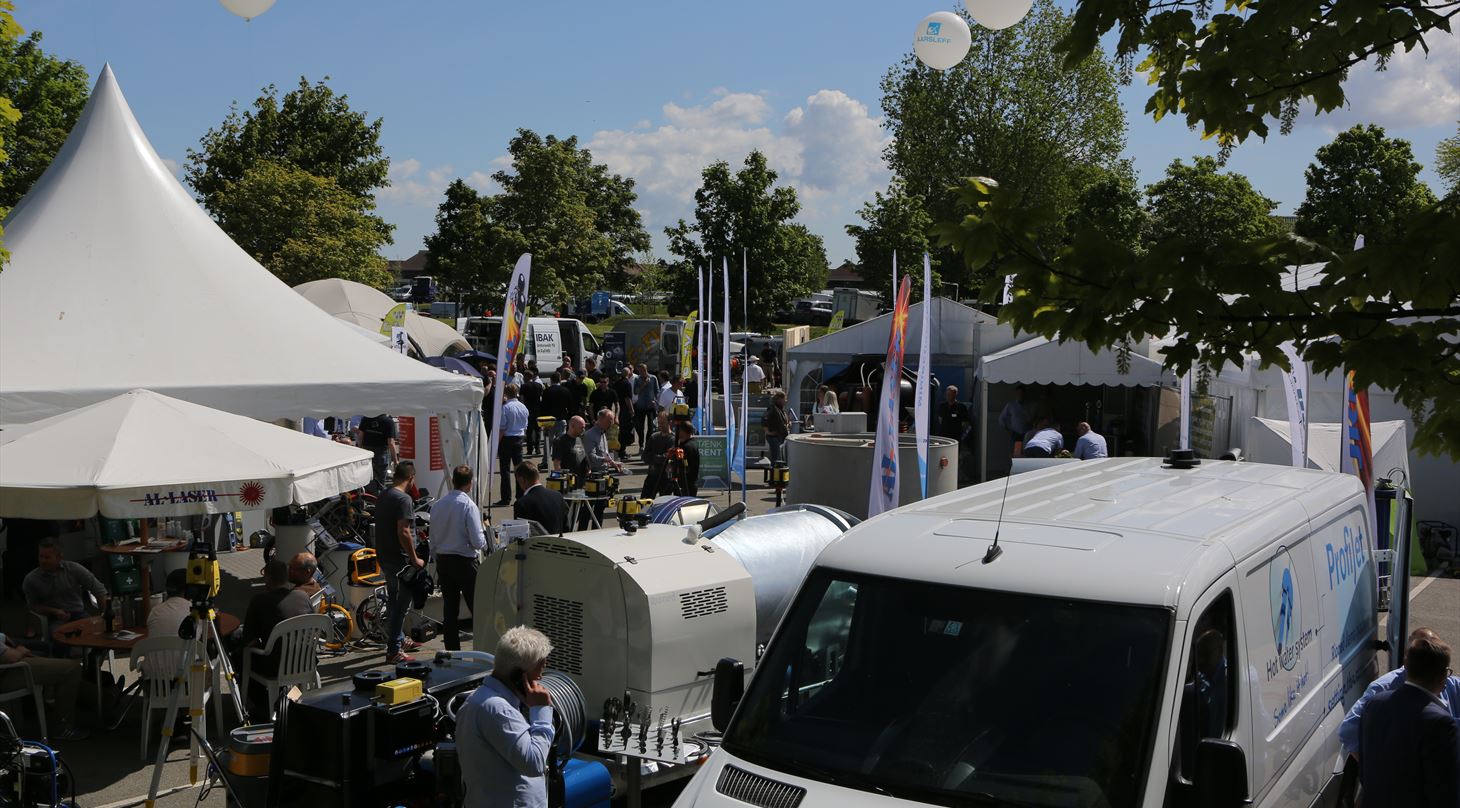 The Pipe Centre Days 2019 - Prices of stands etc.
General about the exhibition:
The exhibition takes place in and around a large tent on three (P1, P2 and P3) of our large parking spaces. In 2019, approx. 600 m2 exhibition in the tent and approx. 4,000 m2 outdoor exhibition.
Prices for exhibition areas:
Tent: 1.200, - DKK per. m2 - minimum 12 m2 - stand size 3 x 4 meters.
Outdoor: DKK 495, - per. m2 - minimum 30 m2 - stand size 5 x 6 meters.
Added to this, is a fee for electricity and cleaning etc. per. stand:
Tent: 1,600, - DKK per. stand
Outdoor: DKK 1,000.00 per stand
All prices are excl. VAT.
If you need help setting up a stand in the large exhibition tent, we can refer to 2mato Construction ApS, www.2mato.dk, See their offer for the Pipe Centre Days:
If you have an outdoor stand and need to rent a tent, we can refer to:
vip-teltudlejning.dk
www.roskildeteltudlejning.dk
www.rentatent.dk
NOTE! Relating to installation of tents of 50 m2 or more in the exhibition area:
Acc. new Order no. 880 of 03/07/2014 on certification scheme for transportable tents and constructions, there are some rules about tents from 50 m2 and above and the use of open fire / barbecue.
When setting up these tents, a certificate must be submitted stating that the tent has been approved in accordance with the Executive Order, and there must be a visible fire extinguisher in the tent. If you bring a grill/barbecue, it must be placed outside the tent, but inside your stand area, and there must be a visible fire extinguisher nearby.