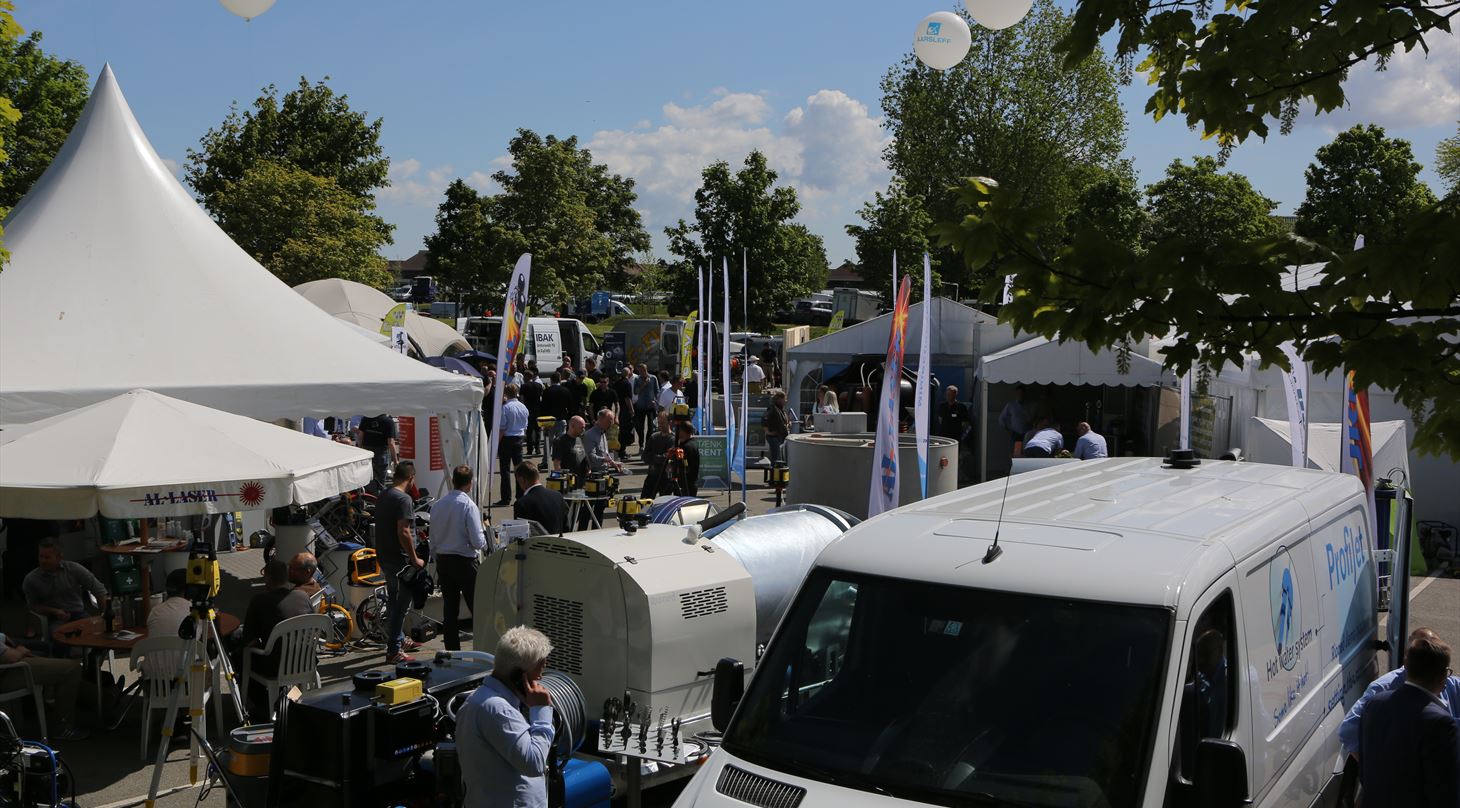 The Pipe Centre Days 2021 - Prices of stands etc.
General about the exhibition:
The exhibition takes place both indoor in a telt and outdoors (P1, P2 and P3) of our large parking spaces.
Prices for exhibition areas:
Tent: 1.260, - DKK per. m2 - minimum 9 m2 - stand size 3 x 3 meters.
Outdoor: DKK 530, - per. m2 - minimum 30 m2 - stand size 5 x 6 meters / 5 x 5 meters
Added to this, is a fee for electricity and cleaning etc. per. stand:
Tent: 1,600, - DKK per. stand
Outdoor: DKK 1,000.00 per stand
All prices are excl. VAT.
If you need help setting up a stand in the large exhibition tent, we can refer to 2mato Construction ApS, www.2mato.dk, See their offer for the Pipe Centre Days:
If you have an outdoor stand and need to rent a tent, we can refer to:
vip-teltudlejning.dk
www.roskildeteltudlejning.dk
www.rentatent.dk
NOTE! Relating to installation of tents of 50 m2 or more in the exhibition area:
Acc. new Order no. 880 of 03/07/2014 on certification scheme for transportable tents and constructions, there are some rules about tents from 50 m2 and above and the use of open fire / barbecue.
When setting up these tents, a certificate must be submitted stating that the tent has been approved in accordance with the Executive Order, and there must be a visible fire extinguisher in the tent. If you bring a grill/barbecue, it must be placed outside the tent, but inside your stand area, and there must be a visible fire extinguisher nearby.