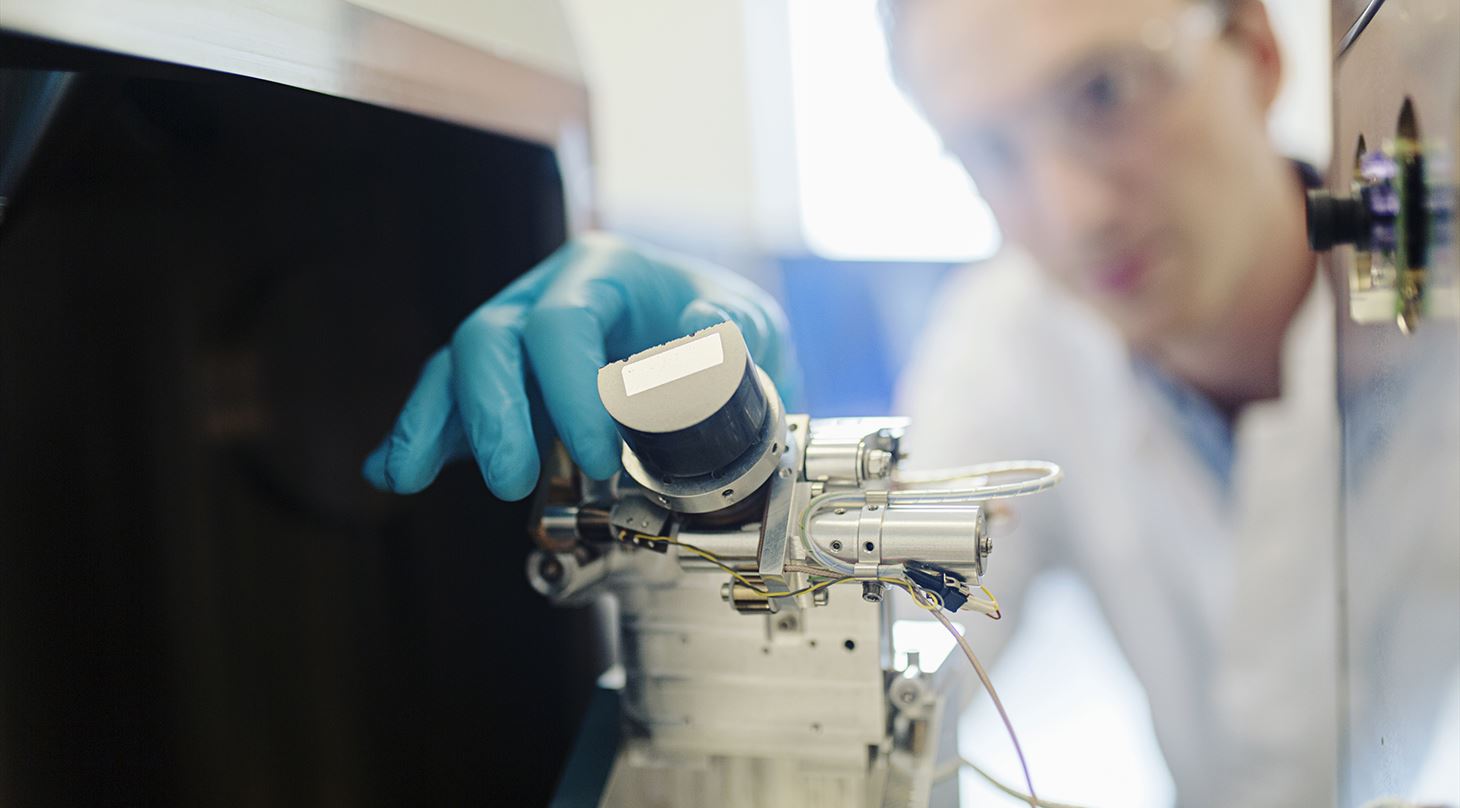 Better understanding of materials will help reduce waste
The Danish Technological Institute in Aarhus adds EBSD detector to existing equipment
Companies with products created through heavy deformation machining, including deep drafting, know the problem of the material breaking or cracking during production. This results in both discards and loss of process time, which could be avoided. The Danish Technological Institute will help solve this challenge with the newly purchased Electron Backscatter Diffraction Detector (EBSD).
- With the EBSD detector, we can test samples of a material and help assess whether it will break by stretching. We have encountered several companies where the material couldn't be processed even though it complied with the material specification. By using EBSD in the development process and in specifying material requirements, the company can reduce material waste and process time, says senior specialist Per Sigaard Christensen from the Danish Technological Institute.
EBSD uses diffraction principles to characterize the microstructure of materials and differs from conventional techniques in being able to identify both phases, texture and residual stresses in materials. The technique has a broad industrial application and is already used in product development and for quality assurance by major foreign metal producers, but the potential is also great for Danish SMEs.
- The Danish Technological Institute will be the first to offer analyses with EBSD to the Danish industry. We believe the equipment will be able to expand the Danish companies' understanding of materials and assist in the development of new innovative products, says Nikolaj Zangenberg, Center Manager at the Danish Technological Institute.
EBSD can be used for evaluating the ductility of materials and will be relevant for e.g. manufacturers of products such as car doors, window coverings and aluminium sinks. But new production methods will also benefit from the technique.
- Items produced with 3D printing contain many residual stresses due to the construction method. By testing 3D-printed items through EBSD, the manufacturer can change the printing technique, such as the welding direction, to obtain the best possible product, says Per Sigaard Christensen.