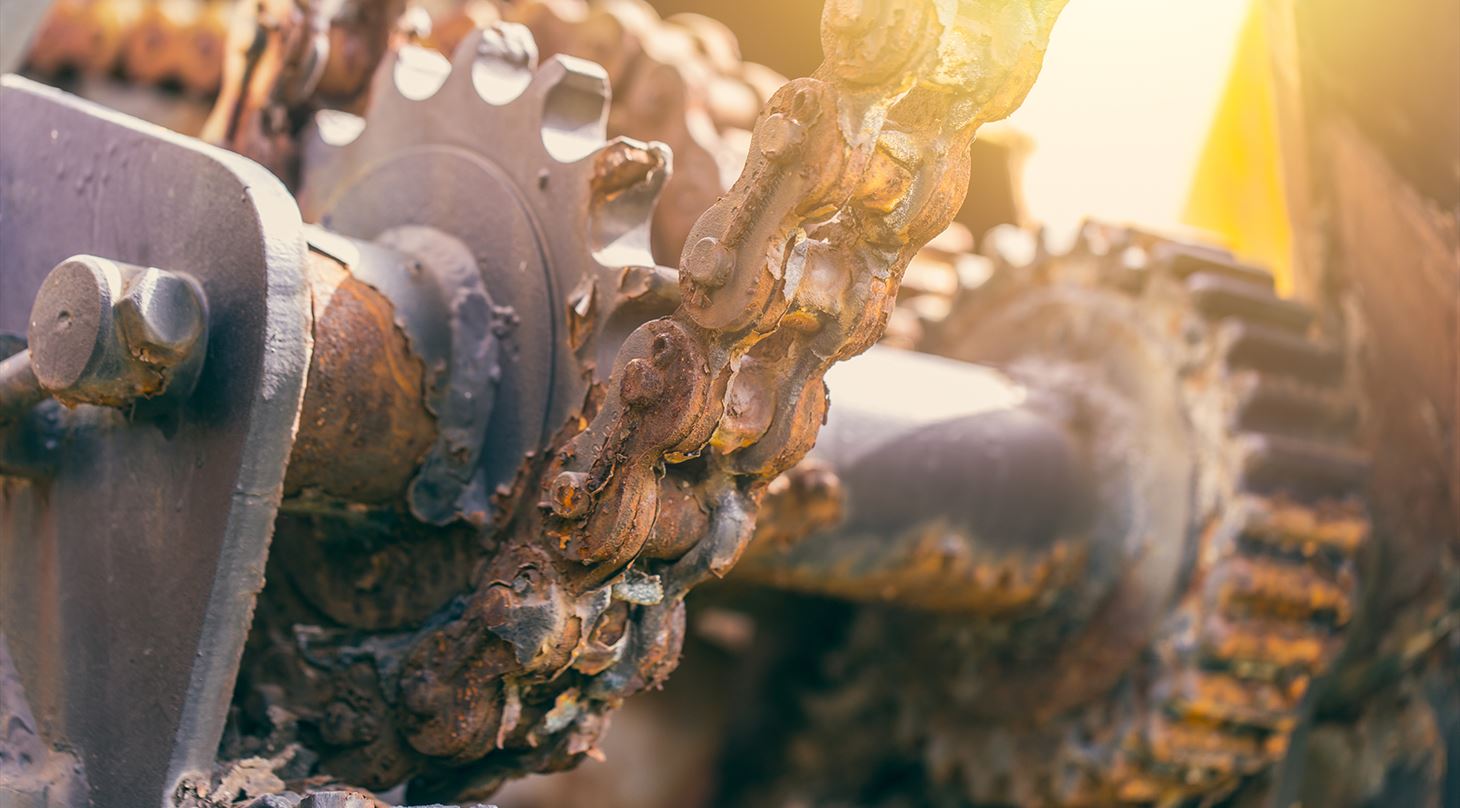 Corrosion - test and advice - Find the best specialists here
Corrosion is seen in all types of industries - from food production to swimming pools. Degradation of metals in the form of corrosion is a huge expense for both society and industry, and every year up to 3-4% of the industrialized countries' GDP is used to remedy the consequences of corrosion-related problems.
Across the industry, materials and coatings are classified according to the corrosion classes C1-C5 and CX, which describe the aggressiveness of the environment in which the metal is to be used. At the Danish Technological Institute, we have extensive experience in identifying and investigating corrosion-related breakdowns on materials and machines. Therefore, we can help your company with assessment, material selection and advice according to the corrosion classes as well as identification of critical factors for your particular product - both before and after the damage has occurred.
See what else we can help you with

Corrosion testing
Before a product is launched on the market, it may be relevant to test the resistance of one or more materials against each other, to test the quality of a corrosion-protective surface, or to test a product against an industry-specific standard. Among other things, we can help your business with:
Corrosion testing of welds according to ATSM G48
Corrosivity testing of chemicals according to UN Section 37 C.1
Benchmarking test of panels, fittings, and coatings with salt spray test according to ISO 9227
Adhesion, quality, and layer thickness measurements of corrosion-protective surfaces such as paint or galvanization according to ISO 1463
Quality test of anodizing of aluminium according to ISO 3210.
Electrochemical screening of materials
With electrochemical techniques it is possible to make a quick screening of the corrosion resistance of different alloys in a given environment. The method will be able to provide information about the corrosion mechanism, the corrosion rate, the resistance to local corrosion for passive alloys, as well as information about repassivation.
Corrosion in water systems
Corrosion problems in water systems are not an uncommon problem, and we are happy to help with damage analyses or regarding corrosion problems in your water-carrying components. We can help locate the cause of corrosion as well as ensure the quality of components before installation. Among our tests and analyses for water systems are e.g.
Chemical analysis of corrosion products found in water systems with SEM / EDS.
Chemical analysis of alloy composition on steel, stainless steel and brass components according to ASTM E415-17, ASTM E1086-14 and DS / EN 15079
Dezincification resistance and stress corrosion test of brass components according to ISO 6509, ISO 6957 and AS 2345.
Corrosion in construction and renovation
Construction and renovation projects often require protection of the construction steel, and galvanization or painting are the most commonly used methods. Building materials often have to live up to one of the six corrosion classes; C1, C2, C3, C4, C5 or CX, and therefore an understanding of the environment, construction, materials and protection are important to ensure the agreed life of your construction project. We can help you choose the right form of protection for your construction as well as ensure the quality of your coatings.
Residual life and corrosion protection
If it is time to renovate a component, or if your construction has been subjected to a corrosion attack, an important piece in the planning can be a condition assessment of surfaces and materials. With our measuring equipment and experience with corrosion types in buildings, we can offer an independent assessment of your construction, an estimated residual life, and sparring about a possible recovery strategy. We also have extensive experience with anti-corrosion surface coatings, and we can help examine the market for solutions that can prevent corrosion under different operating conditions.
Corrosion in production lines
Regardless of whether you and your company produce food, medicine or consumables, corrosion can occur on the production equipment. The corrosion is often caused by chemicals in the production from e.g. cleaning, but corrosive foreign bodies may also have entered the production line – and they must be identified. Whether you want to investigate the cause of existing corrosion or want to anticipate the corrosion, we are ready to help with troubleshooting, material selection and advice, so you achieve the right specifications for your needs.
How can the Danish Technological Institute help you?
Investigation of corrosion damage
Advice on corrosion protection and material selection
Standardized corrosion tests.