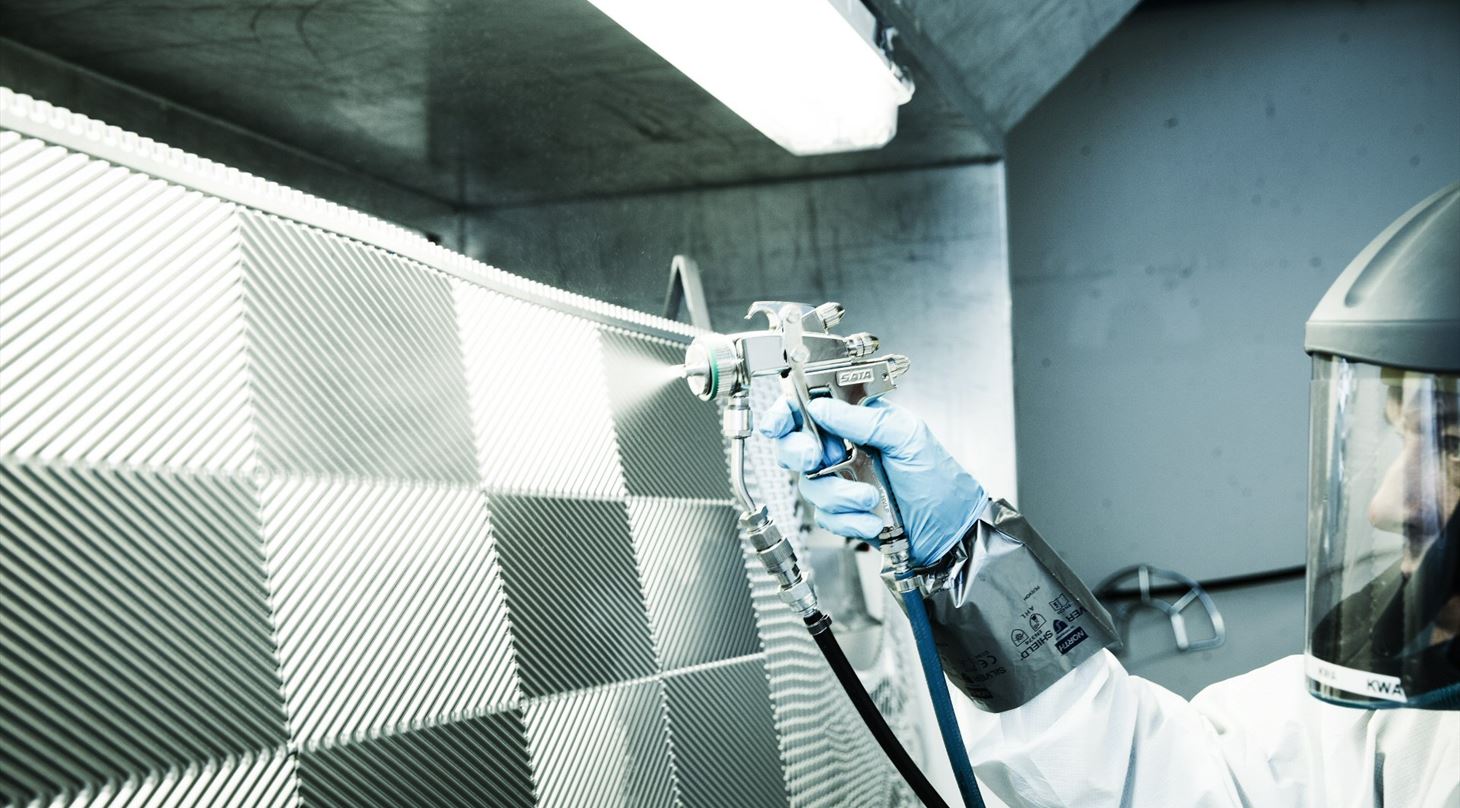 Coating of plate heat exchangers increases effectiveness and long-term sustainability of offshore service process
Minimize crude oil derived fouling, increase total production time, decrease energy consumption and reduce the environmental impact of plate heat exchanger operation – by use of an effective fouling repellent coating.
Extraction of crude oil is a complex process that involves numerous complicated steps. This includes heating and cooling the crude oil to stabilize it: The heating evaporates explosive gases, while the cooling, or tempering, brings the oil back to a temperature and viscosity where it can be easily processed.
The performance of the plate heat exchangers, used during tempering, is challenged by fouling from crude oil derived materials settling on the heat exchanger surfaces. The fouling reduces the efficiency of the heat exchangers, which eventually causes production stoppages for cleaning, which entails comprehensive and expensive service processes.
Read more: Antifouling coatings - products and services
Before a heat exchanger can be sent to service it must be dismantled on the offshore location. This process requires much manpower and is an environmental risk factor, as oil may drain into the sea during the process. Once the heat exchanger is dismantled it is placed in containers, shipped onshore and transported to a service center. Here, the heat exchanger undergoes mechanical and chemical cleaning and pressure testing before it is returned to the offshore platform.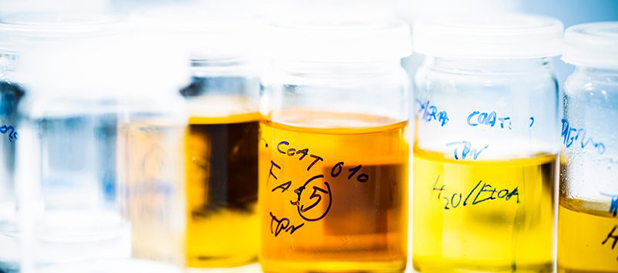 Using advanced Sol-Gel derived glass ceramic coatings
Danish Technological Institute (DTI) has developed a thin glass ceramic-like coating, CORE Coat 010, which dramatically reduces the crude oil derived fouling on surfaces of plate heat exchangers. Besides the environmental benefits, several of our cooperation partners report long-term high efficiency and prolonged production time of the heat exchangers.
- We have heard from customers that the time between service of the plate heat exchangers has leaped from six months to three years, which has had a major financial impact on their business, says Claus Bischoff, Director at DTI.
Read more: Sol-Gel coatings
At DTI in Aarhus, Denmark, a laboratory and pilot production facility has been designed for both the production and the application of the coating on plate heat exchangers. The procedure for coating plate heat exchangers includes incoming quality control, priming and curing if required, application of the antifouling coating with spray gun followed by curing and finally outgoing quality control, before the plates are returned to the client.
For our large, international clients, the coating is produced at DTI and shipped overseas where the clients handle the application themselves.
About our services
Our anti-fouling coatings are relevant for processing equipment in oil production, such as plate heat exchangers, high speed centrifuges, and hydro cyclone liners
A proven track record of more than ten years shows that our coatings have excellent repellent properties against oil, wax and limestone deposition on crude oil processing equipment surfaces
Our services in brief includes anti-fouling coating of crude oil processing equipment, technical evaluation of the equipment, and customization of coatings for specific environments and installations
We work with partners and customers all over the world, from local customers in Denmark to international partners in the USA
Feel free to contact us for a dialogue about how we can help your business. Contact Claus Bischoff, Director of Coating and Polymer Technology at clb@dti.dk or +45 72 20 17 77.