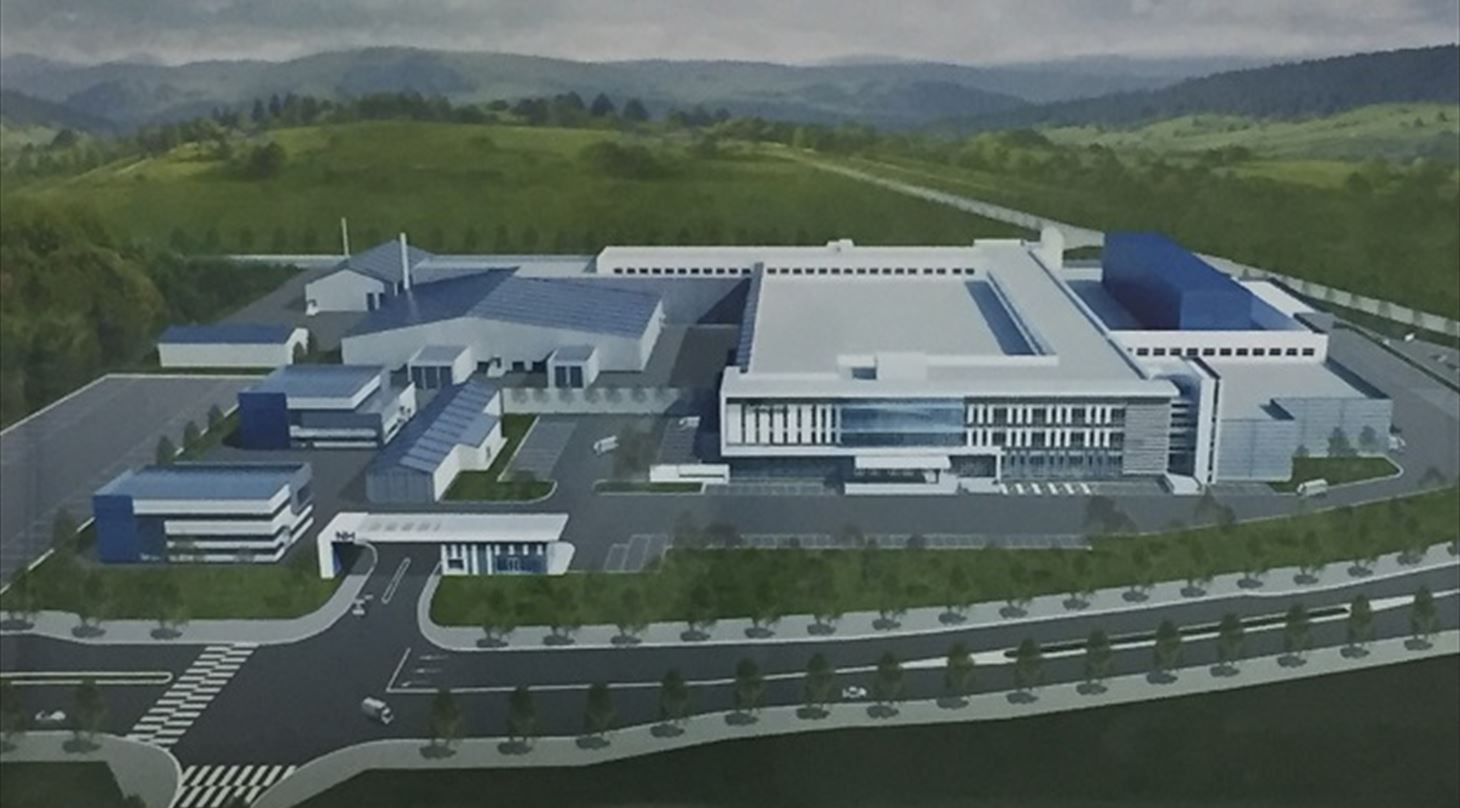 DMRI design modern pork and cattle slaughterhouse in South Korea
Published, January 2017
Daejeon Chungnam Pig-Farmer Cooperative (DC) plan to establish a 40,000 m2 new slaughterhouse for 3,000 pigs and 300 cattle per day near Cheonan, South Korea. It will become the workplace of 400 employees.
The facility is planned to start operating at the end of 2018, meeting all modern demands and standards. DC have engaged DMRI and Haenglim Architecture & Engineering to facilitate the project.
The Daejeon Chungnam Pig-Farmer Coorporative being a major pig producer and the owner of butcher shops and restaurants in Korea plan to build a new slaughterhouse near Cheonan.

Capacity and production
The capacity of the plant is planned to process 3,000 pigs and 300 cattle per day with the possibility of expanding with a processing department.
Site, approx. 85,000 m²
Building sizes, approx. 40,000 m²
Number of employees, approx. 400

Time schedule
The building works are planned to start in the early spring of 2017 and by the end of 2018, the production starts up.
Production standards
The slaughterhouse will comply with the standards of the European Union and the United States of America for slaughtering, cutting, de-boning and hygiene for producing quality meat products for Korea.
Facilities will be made for collection and separation of animal by-products according to the EU by-product regulation "Health rules concerning animal by-products not intended for human consumption" EU 1069/2009.
Environmental standards
Equipment and processes will be chosen according to the EU environmental standards for slaughterhouses, BREF (11.03) "Best Available Techniques in the Slaughterhouses and Animal By-Product Industries".
Consumption and emission will be within the ranges stated in the EU BREF (the above-mentioned standard).
Traffic to and from the plant
Transport of products to and from the slaughterhouse will be made from the main roads east and south of the site.
Odour
The most odorous departments such as lairage and the first part of the slaughter line will be placed at the west end of the site. Odour will be collected from the ventilation system from all facilities and send through a bio filter before the cleaned air is send up in the air. This will ensure that the odour concentration caused by the slaughterhouse will be at an acceptable level.