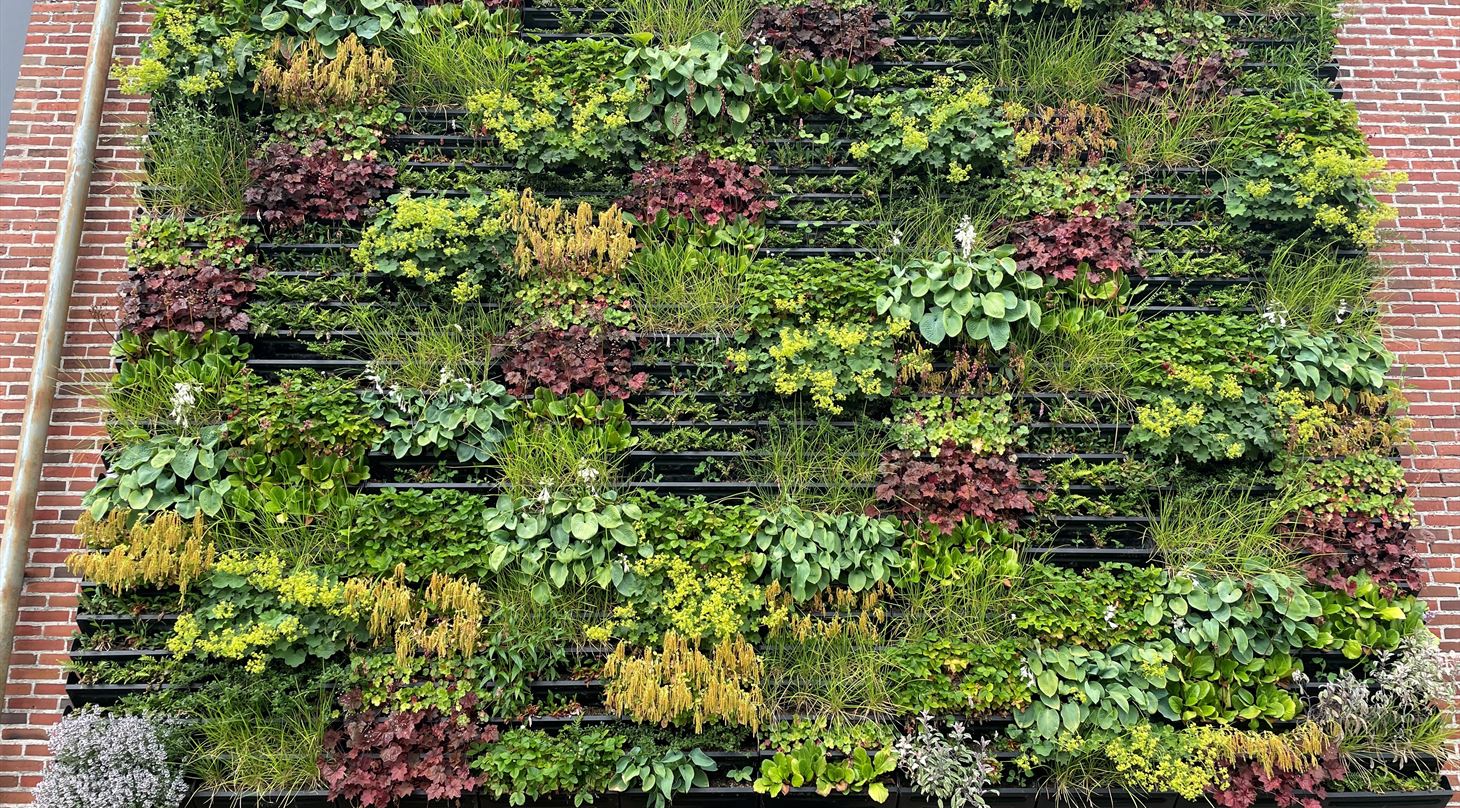 Nordic Green Climate Wall - Facts about the green wall
The plant wall is just over 39 square meters and consists of 300 plant boxes on a south-facing wall.
The wall is established with a 190 m long pipe system with a frost-free liquid that acts as a heat absorber for a heat pump that produces hot water.
The wall is supplied with heat in the following ways:
Sun: The sun is shining on the green wall and warms it up.
The air around the wall: Between the green wall and the wall of the building there is a gap that allows air to pass. As the air is cooled by the green wall, this becomes heavier and falls down. This creates a "suction" in the top of the wall, which adds new air to the back of the green wall.
Rainwater: Rainwater will fall on the roof surface, and this rainwater will automatically irrigate the wall. Furthermore, this rainwater will be heated when it hits the roof surface. Connected to the wall is also an additional watering system that collects the excess water that is not absorbed by the wall. The collected water makes it possible to irrigate the wall when needed.