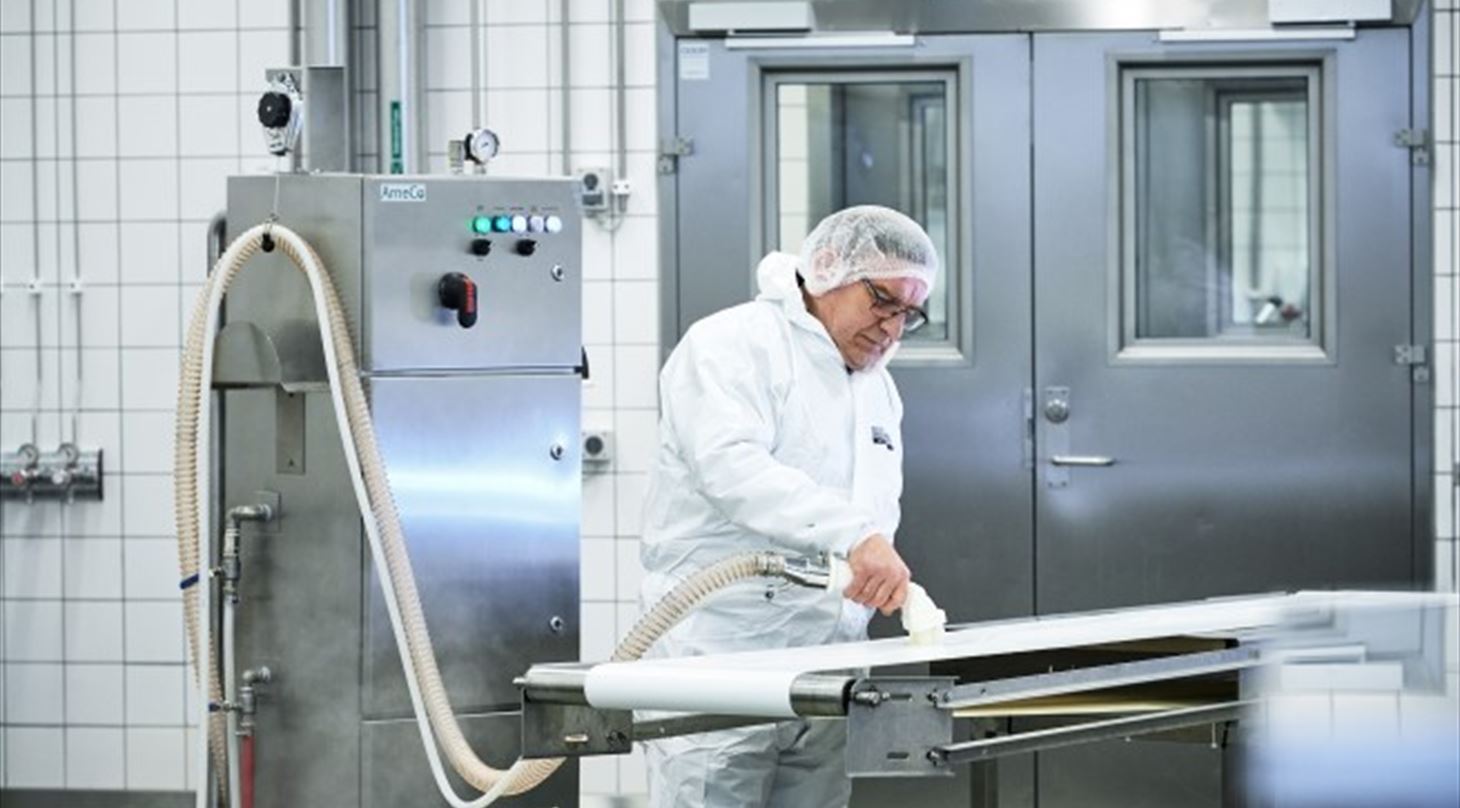 Mobile Steam Vacuum device
Steam vacuum in slaughterhouses reduces waste
Contamination with faecal matter, hair and soil on carcasses occurs sporadically and is difficult to avoid. By using steam vacuum, the contamination is efficiently removed from carcasses, and the steam disinfects the surface. Thereby, the method improves slaughter hygiene and increases food safety.
Unintentional carcass contamination will occasionally occur. Rather than cutting off and removing the contaminated area, it can be cleaned with steam vac. The result is a higher yield, increased food safety, and reduced risk of cross contamination. Furthermore, it is faster for an operator to steam vacuum a carcass/soiled area than cutting off the contaminated area.
Steam vacuum is applicable for all types of food manufacturing plants
The mobile steam vacuum device can be used even in places where steam and/or vacuum are not pre-installed, all you need is access to water and electricity. Steam vacuum can be used with great advantage for keeping e.g. conveyor belts clean during production. The tool is easy to sanitise and is available with two different designs of steam vacuum handles as accessories – Tubular 5 and Classic.
Danish Crown in Herning has been using the mobile steam vac tool over an extended period of time and Kurt Andersen, head butcher, states:
"Here at Danish Crown, we use a mobile steam vacuum device in an area of the slaughterhouse where steam is not installed. We are very satisfied with the mobile device, as it assists us in raising the level of food safety".

The videos and pictures below show a demonstration of the equipment by ArneCo - DA Group Aps.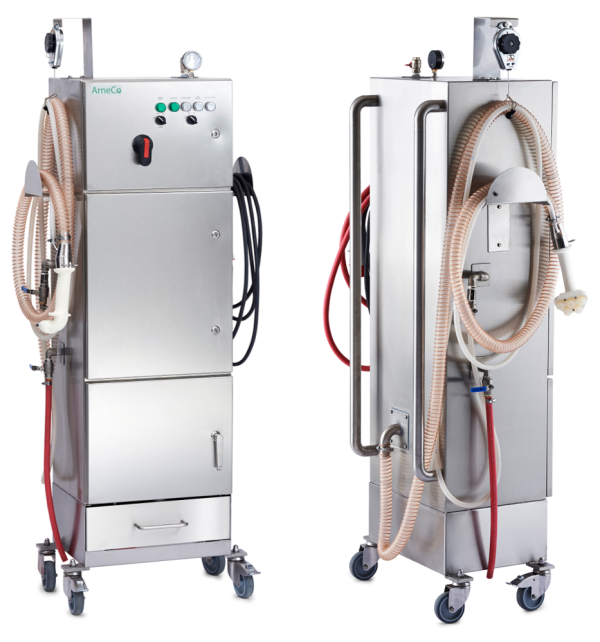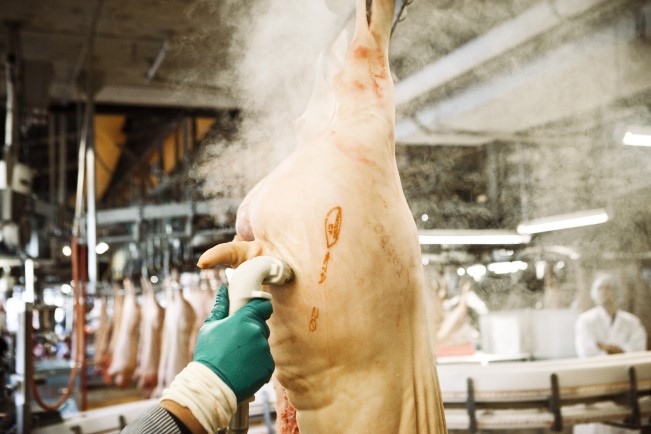 For several years, steam vacuuming has been considered an efficient method for removing unwanted contamination on carcasses.
Read further in this article from Plus Proces (in Danish).