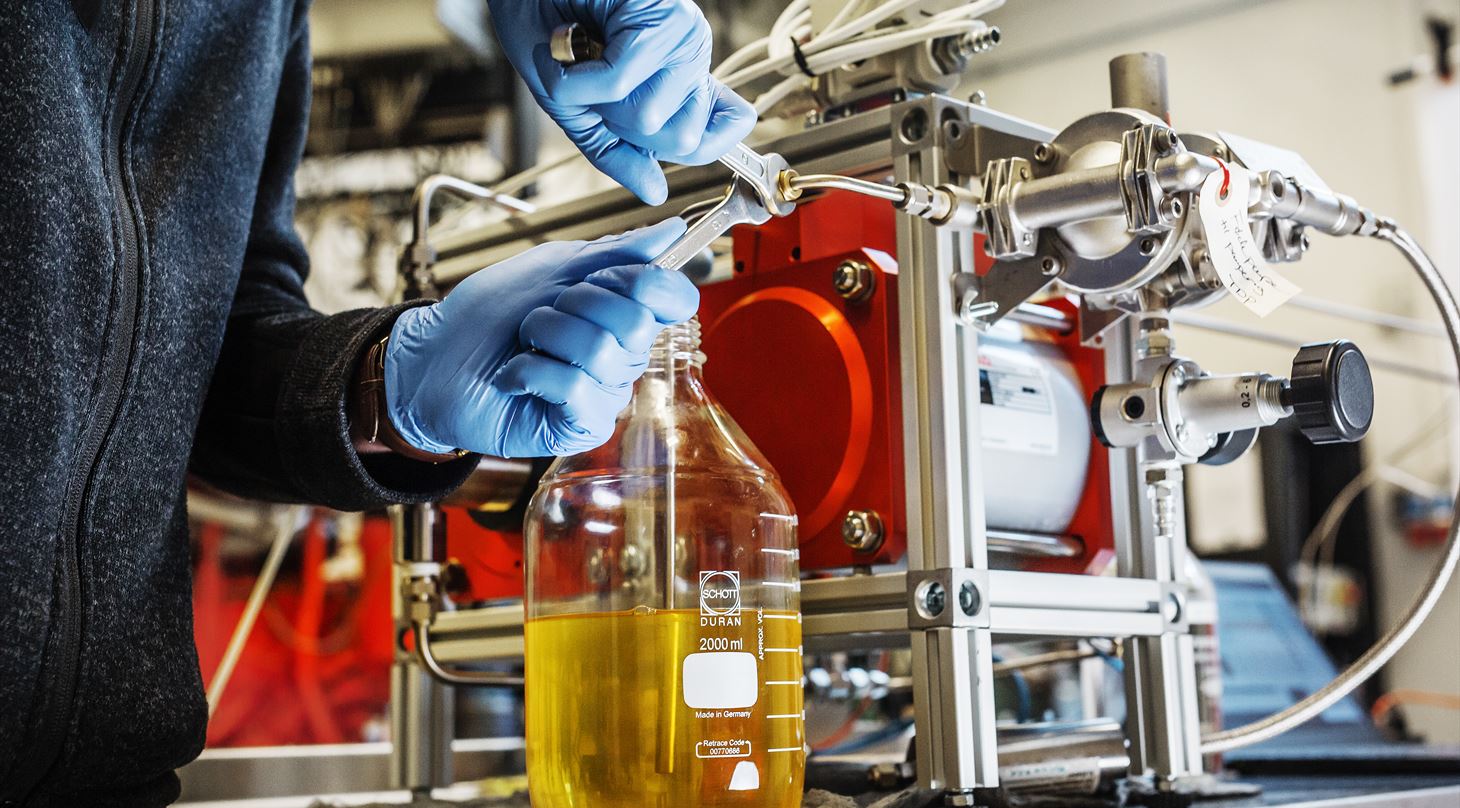 AFLOAT - Ammonia Fuelled Combustion for Marine Applications
Project start date: July 2023
Expected project end date: July 2026
Renewable fuels for the future maritime industry
Currently, international shipping accounts for more than 2% of global greenhouse emissions and IMO (International Maritime Organization) has conjointly declared a strategy with a 70% decrease in CO2 emissions per transport work until 2050. Similar ambitions are shared by the Danish Government and the maritime industry. These ambitions necessitate innovations that will decarbonize both new ships and be applicable to existing ships.
Hence, there is a need and urgency for the use of carbon neutral fuels in the maritime industry to meet these future national and international regulations. The project titled "AFLOAT - Ammonia Fuelled Combustion for Marine Applications" aims to develop and demonstrate a competitive and market ready solution that improves combustion properties of NH3 by hydrogen enrichment in ships powered by medium-speed engines and boilers for the marine sector.
AFLOAT overall has five objectives:
Develop a scalable NH3-cracking reactor for improved efficiency
Engine adaptation and testing to operating a heavy-duty engine on NH3 (enriched by H2)
Engineering and evaluating the NH3 combustion system and boiler adaptation and testing
System modelling with a thermodynamic simulation model and real case simulations for potential system optimization.
Proof of concept with an NH3-cracker in an engine installation - verification of the concept in regards to power and emissions
AFLOAT will demonstrate the concept(s) developed for application in existing dual fuel engine designs, in addition to new burner technologies being developed for boilers. The solutions offered by AFLOAT will have potential lasting future effects on the NH3 value chain and the maritime sector. Danish Technological Institute will contribute with their expert knowledge in the catalytic systems and transforming and retrofitting engines to new fuel forms i.a.
DTI's areas of responsibility:
Catalytic coating development, production upscaling, demonstration, and optimization
Engine adaptation and testing
System perspectives and modelling
Communication in the project
Events and workshops for AFLOAT
Partners
Danish Technological Institute
Alfa Laval
Technical University of Denmark
This project is funded by Innovation Fund Denmark.