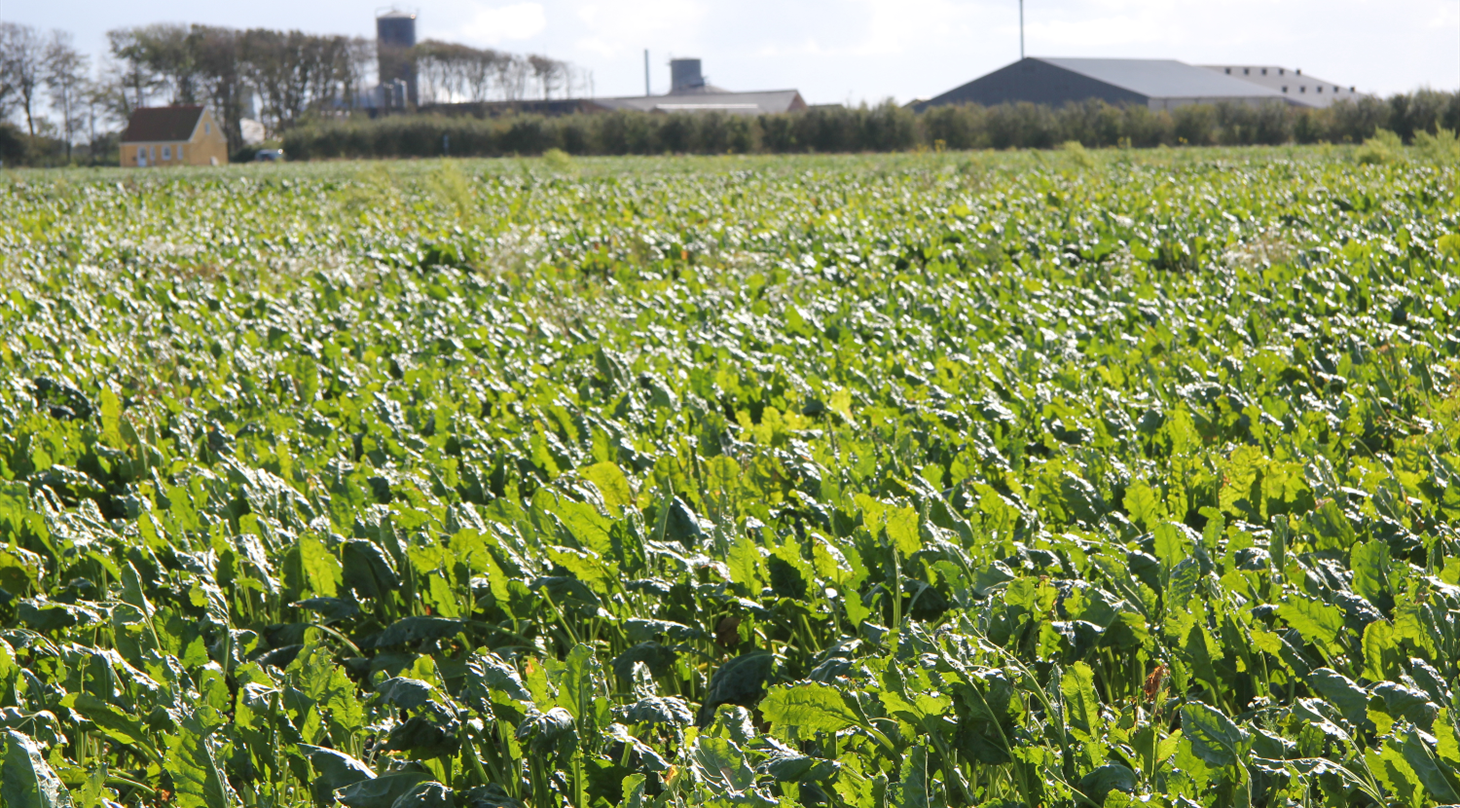 Roetop rubisco: Food-grade protein extraction from sugar beet leaves from sugar production
This new project is based on the SUBLEEM 2.0 project, where biorefining infrastructure and processes were developed at Danish Technological Institute for the extraction of protein from, among others, sugar beet leaves, with the aim of developing a process that could generate food-grade products.
Utilization of residual and side streams from primary and food production is one of the central challenges to meet the increasing demand for food protein, without at the same time burdening the primary production system. Process-wise, this could be done through biorefining and fermentation.
Sugar beet production is one of the main crops in Region Zealand, and sugar beet is by far the largest CO2 absorber of the Danish crops. The sugar beet itself is heavily used, with an annual production of 34,000 hectares, over 68,000 tons of leaf mass (dry matter) are accumulated. With a 15% of protein content in the beet leaves, and a low yield estimate of 25%, it would be possible to reach a yearly production of 2,500 tons of protein from a resource which today is simply ploughed into the field.
Especially white (green-) protein (rubisco) and dietary fibers are interesting products in order to develop a reasonable and economic sustainable business model. Some initial functionality analyzes of the protein fraction present a good solubility at pH 4.0 – 8.0, good gelling, emulsifying capacity and water-binding capacity, which makes it suitable for several food purposes, e.g. as a substitute for eggs. The product still needs development, since there is a critical need to optimize the taste, smell and color in order to meet the market and consumer preferences. Therefore, the individual unit operations will be developed and assessed during the project, in relation to new potential technologies for further purification and development of the protein product from sugar beet leaves, in order to lay the foundations for new food products.
In this project, new potential technologies for further purification and development of the protein product from beet leaves will be analyzed.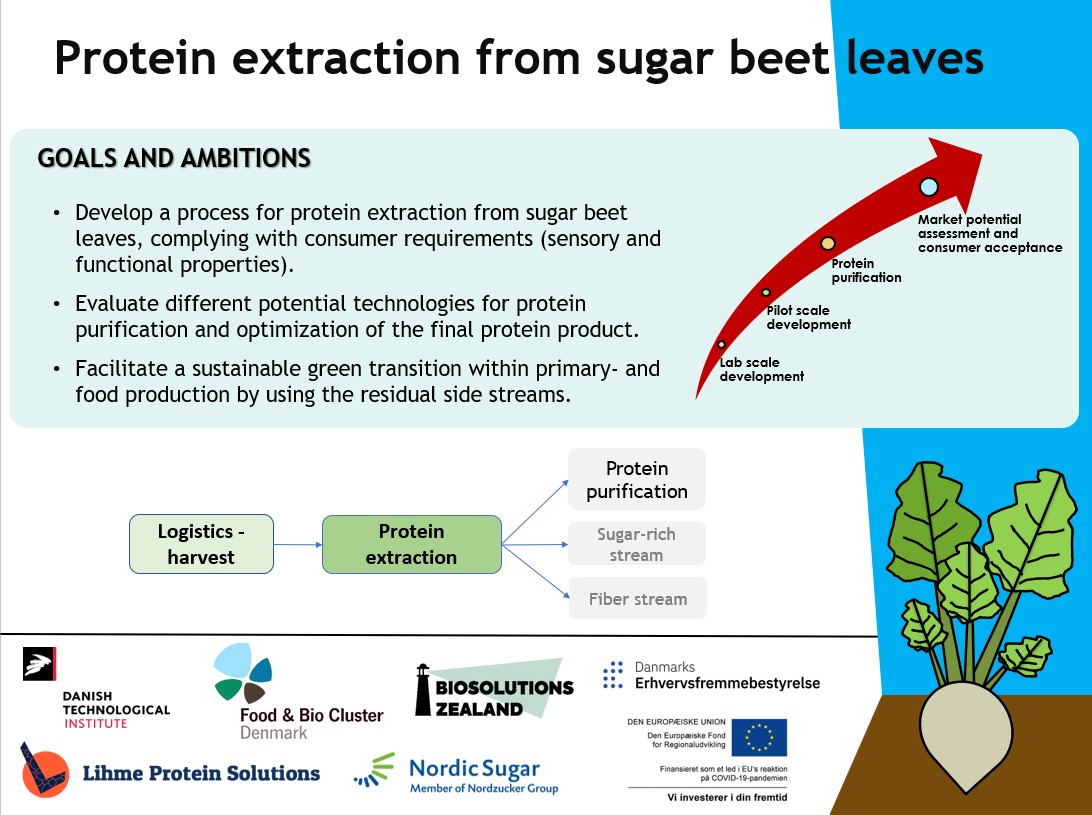 Project partners
Erhvervshus Sjælland
Food & Biocluster
Lihme Protein Solutions
Nordic Sugar
Danish Technological Institute
The project runs until June 2023