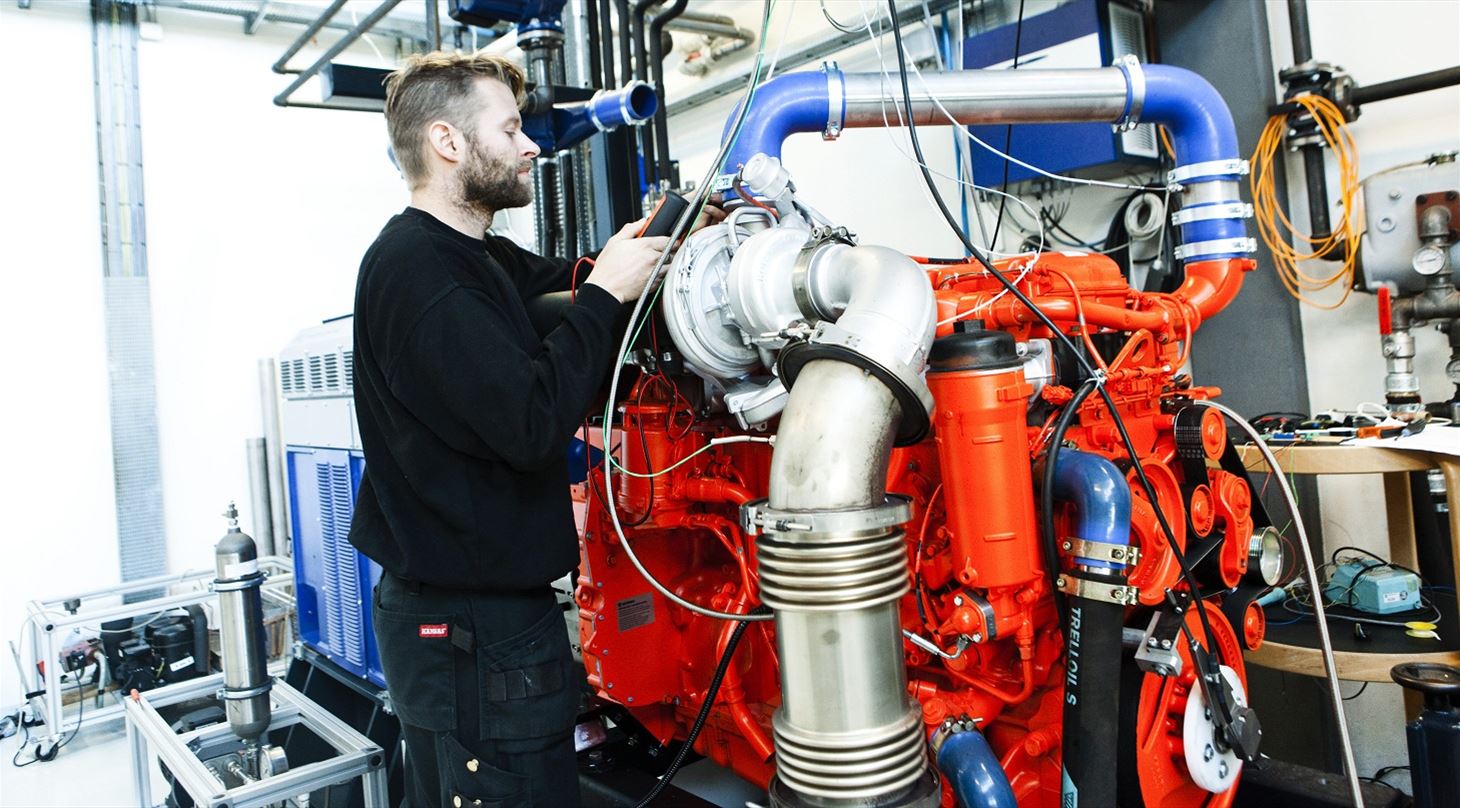 Retrofitted after-treatment systems - information, counselling and recommendations - Contact us
Your knowledge on retrofitted after-treatment systems
Please contact us if you are a manufacturer or supplier of retrofitted after-treatment systems used for upgrading existing trucks and buses. We would like to receive technical information from manufacturers and suppliers regarding available systems and services on the market.
The Danish Technological Institute uses this knowledge to give advice to municipalities and transport services organizations as part of our consultancy agreement with the Danish Road Safety and Transport Agency. Use the contact form to the right.
Information on retrofitted after-treatment systems
At Danish Technological Institute we have specially trained staff and our own engine laboratory where we test, type tests and give advice on emission systems. We provide information on upgrading possibilities with after-treatment systems.
In particular, we advise on the economic conditions and technical criteria that can be applied to retrofitted after-treatment systems, for example in connection with a procurement.