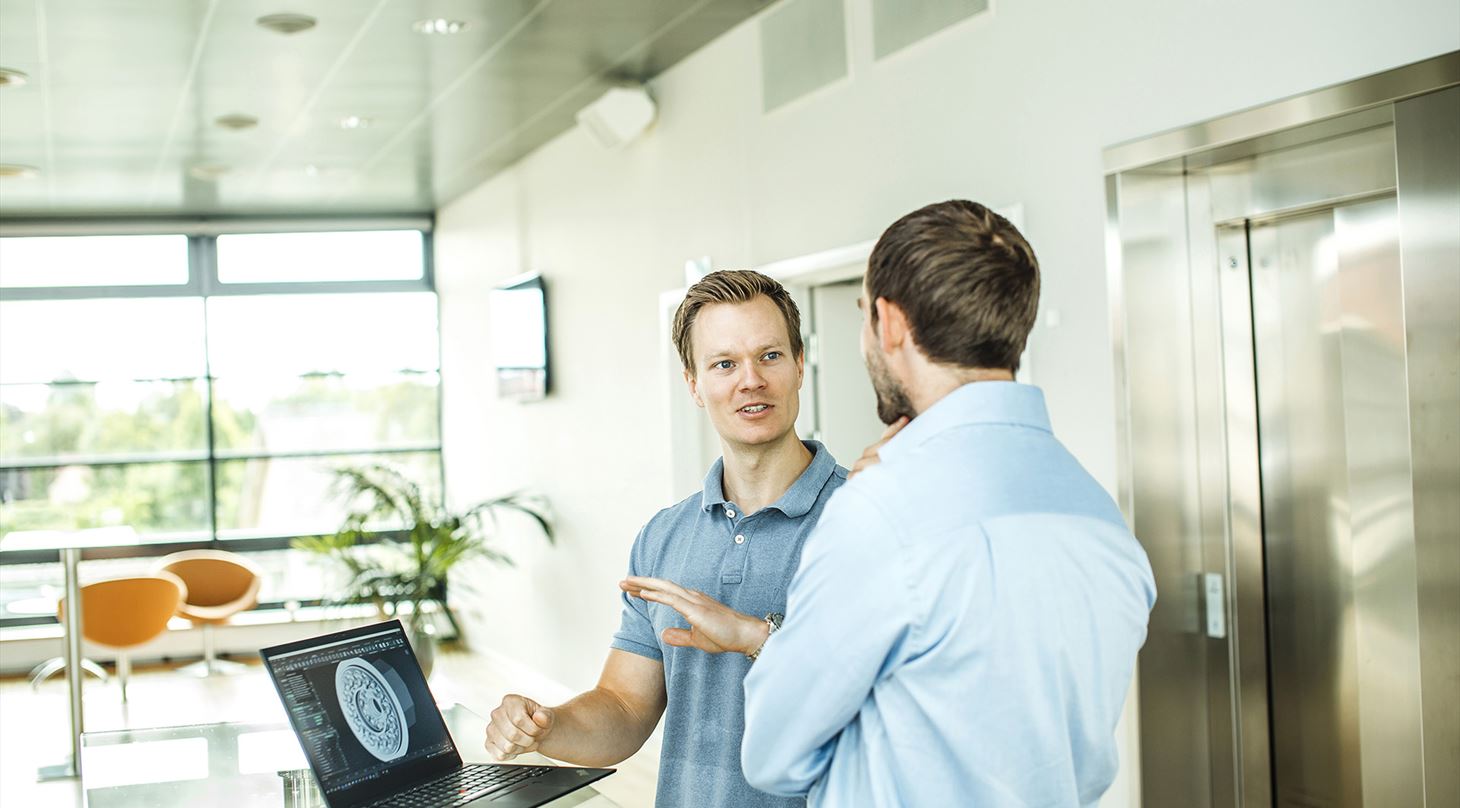 3D printing Consultancy - Let our specialists help you
Getting started with industrial production using Additive Manufacturing does not just require an investment in a 3D printer - the entire workflow around this production technique has to be considered from the start. Successful implementation of Additive Manufacturing in your production requires competent advice that takes your company's needs into account.
We offer advice and knowledge on all scenarios within Additive Manufacturing - from selecting suitable topics for 3D printing to drawing up strategic plans for all aspects of Additive Manufacturing and from all angles including innovation and development, design optimization, production, finishing, quality assurance and certification, working environment, software development and digital simulation for technology transfer and implementation in the industry.
Likewise, companies can get advice on the implementation of Additive Manufacturing in the company - from the use of software to the choice of material for print and the printing process itself.
We can offer advice on:
Additive Manufacturing - production
Advice on which technology to choose for production - advantages and disadvantages, demonstration of storage and handling of materials, and introduction to Hybrid Manufacturing: Additive Manufacturing as an integrated part of the production line.
Optimization of design
Advice on design rules for Additive Manufacturing in the available materials, use of cell structures and lightweight design, incorporation of vibration damping properties and cooling channels, as well as design in relation to orientation and support structure.
Post-processing of 3D print
Advice on opportunities for post-processing of 3D-printed items.
Quality assurance and certification
Advice on quality assurance, standardization and documentation of Additive Manufacturing production, and quality assurance of internal geometries with CT scan.
Material development for 3D printing
Advice on the possibilities of using Additive Manufacturing with new materials - both plastic and metal materials such as copper.
Investing in 3D printing technology
Advice on investment in machinery and equipment for Additive Manufacturing and guidance on selection of subcontractors.
Innovation and business development
Advice on the pros and cons of AM technologies and materials, advice on economic considerations and the possibility of a flexible value chain and order production.
Technology transfer
We offer access to neutral industry relevant advice based on network, experience and tech scouting.
Do you want to know more?
If you are interested in learning more about our services and how we can help your business, you are always welcome to write or call us.