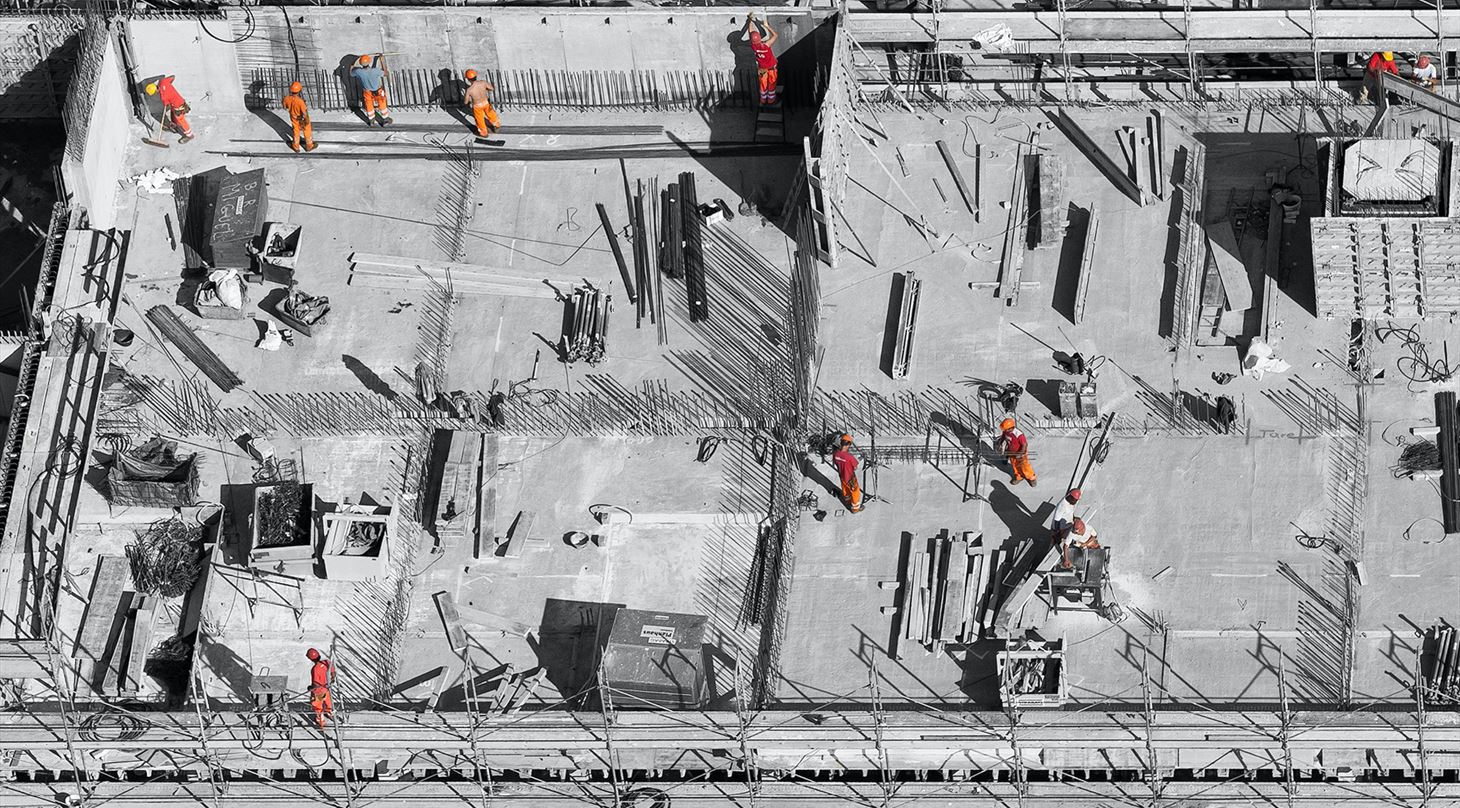 CoCoBot
Collaborative construction site robot for assistive logistic tasks

This project focuses on exploring the possibilities for automation in the construction industry using mobile robots for assistive transport of tools and materials.
Construction is one of the most underutilised sectors in terms of robotic automation. While other sectors of industry are largely benefiting from the merits of robotic automation, construction applications are restricted due to challenging operating environments with ever changing landscapes, harsh weather conditions and safety requirements. Thus, providing solutions with current technologies in mobile robotics can provide future opportunities for optimisations in the construction industry.
The project will be exploring the use-case of carrying long beams of material, e.g., plastic, wood, or metal, that will be loaded on an existing mobile platform rated for outdoor use.
Purpose/vision
Enabling a mobile robot to navigate a construction site and help with these logistic tasks is the first step on the road to solving more complex tasks using robotics in construction. Thus, testing how existing mobile robots can be adapted with additional sensors and with suitable perception algorithms to perform a variety of logistics tasks in construction sites.
Since construction sites are changing rapidly and often contain many different types of uneven terrain, obstacles, or even weather conditions, standard mobile robot localisation and navigation methods are not suitable for this type of environment. Therefore, an appropriate mobile platform will require multiple sensing modalities operating in a complimentary manner. This project aspires to identify the minimally required set of modalities and how to fuse them in the most robust and effective manner.
Employing human workers in a collaborative task with the robots will increase the acceptance of robots as viable tools on a construction site. Therefore, an appropriate human-robot interaction method must be natural and close to the collaborative task with other workers. To this end, the research partners are going to define a robot control interface based on forces and torques applied on the carried materials and identify possible additions or/and revisions to the human-robot interaction process.


Expected results
The project will allow the end-users to obtain a real-world indication of the future potential for robotic technologies as an integral part of the building construction process, and the technology providers will gain significant experience in the use of their products in new domain uses.
Project participants
Teknologisk Institut, Robotteknologi
Danmarks Tekniske Universitet
Funding
RoboCluster has funded 350.000 DKK for the project.
The project will run from January 2020 – September 2020.
Achieved results
Learn more about what was achived during the project in the video below (subtitles available through the video player control panel) or in this article.