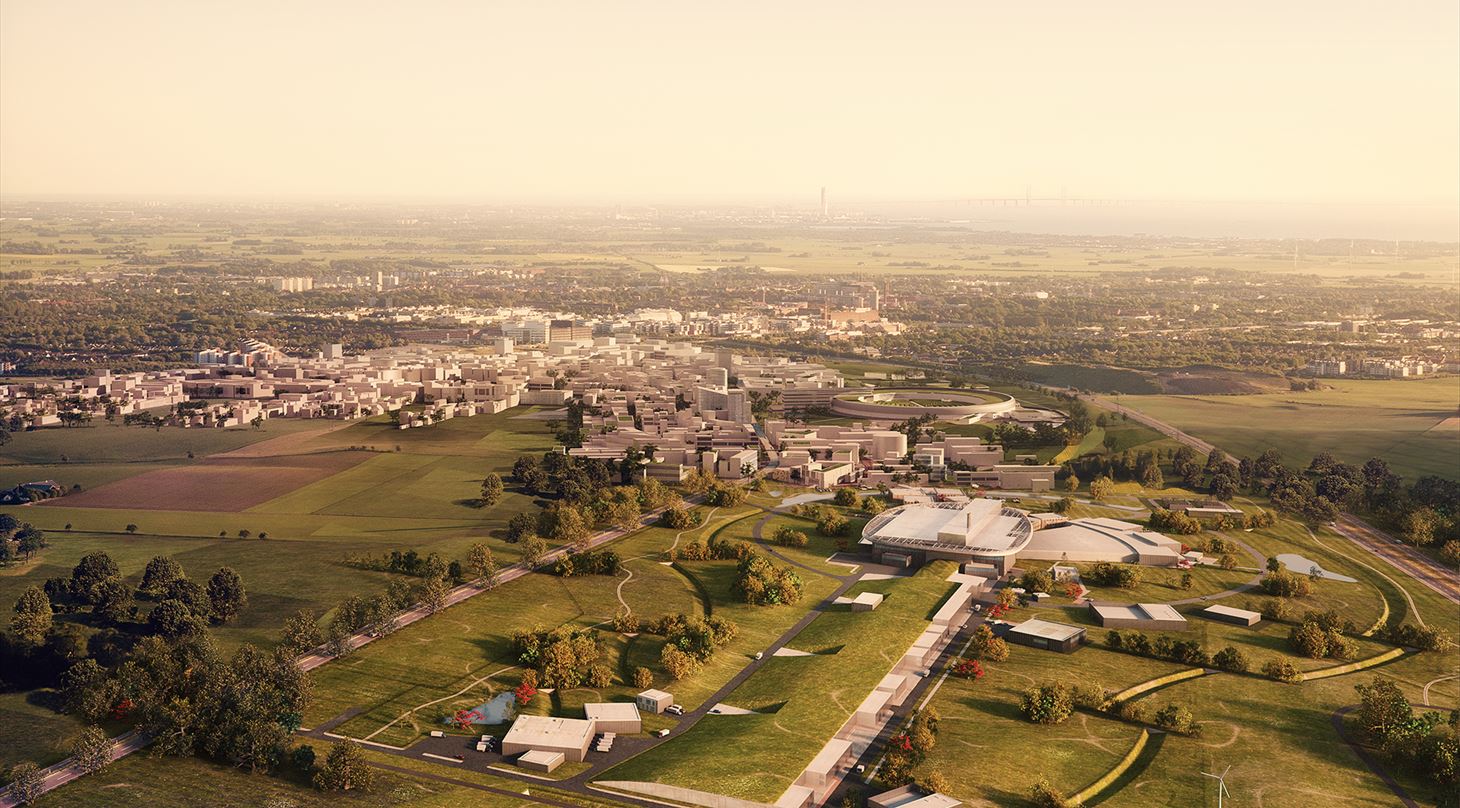 DTI expands its Big Science activities
The Danish Technological Institute has established a Big Science Center, dedicated to help companies reap the value from large, international research facilities such as CERN in Switzerland and the European Spallation Source in Sweden.
Establishing and maintaining the European Big Science facilities require a joint, international effort. Denmark is a member of several European Big Science organisations and by co-hosting the neutron facility the European Spallation Source (ESS) together with Sweden, Denmark is really becoming a Big Science nation.
- ESS is a big investment for a small country like Denmark, and it is therefore important that Danish businesses have the best conditions for utilising the facility - both as suppliers of high-tech components and in benefitting from ESS' opportunities for analysing materials, says Mikkel Agerbæk, Executive Vice President at DTI.
Opportunities for industrial suppliers and new methods of analyses
DTI's efforts within the Big Science area began in 2010, in collaboration with the Technical University of Denmark, with the establishment of a network of companies that provide products and services for the Big Science market. Today, there are over 250 members in the BigScience.dk network, and in February 2018, BigScience.dk, together with the Danish Ministry of Higher Education and Science, hosted the very first Big Science Business Forum, where Big Science organisations and companies from around the world met to network about upcoming investments and supplier opportunities at the facilities.
READ MORE: About BigScience.dk
Another focus area of DTI's Big Science Center will be to obtain a mediator role between innovative Danish companies and Big Science facilities, to promote the benefits of using neutrons and x-rays for materials analyses. In 2017, DTI launched an initiative aimed at companies to getter a better understanding of using advanced techniques to improve their products and processes and the Big Science Center will continue this effort.
A new joint effort
The new Big Science Center at DTI has been created to to strengthen both of the before mentioned focus areas. Head of the new center will be Nikolaj Zangenberg, who has experience as a material researcher at Aarhus University and who has worked with many Danish companies during the past ten years at DTI. He is looking forward to expanding DTI's Big Science efforts:
- There is a global focus that the large investments in the Big Science facilities lead to innovation in businesses. With ESS under construction close to Denmark, we have a clear opportunity to define and exploit the synergies between technical science and industry, says Nikolaj Zangenberg.
2018 has been the year where DTI has really stepped on to the Big Science scene, by speaking at events in Vancouver and Bruxelles as well as co-hosting the Big Science Business Forum in Copenhagen. By establishing the new Big Science Center, DTI aims to clarify how businesses will make the most of the investments in Big Science facilities.