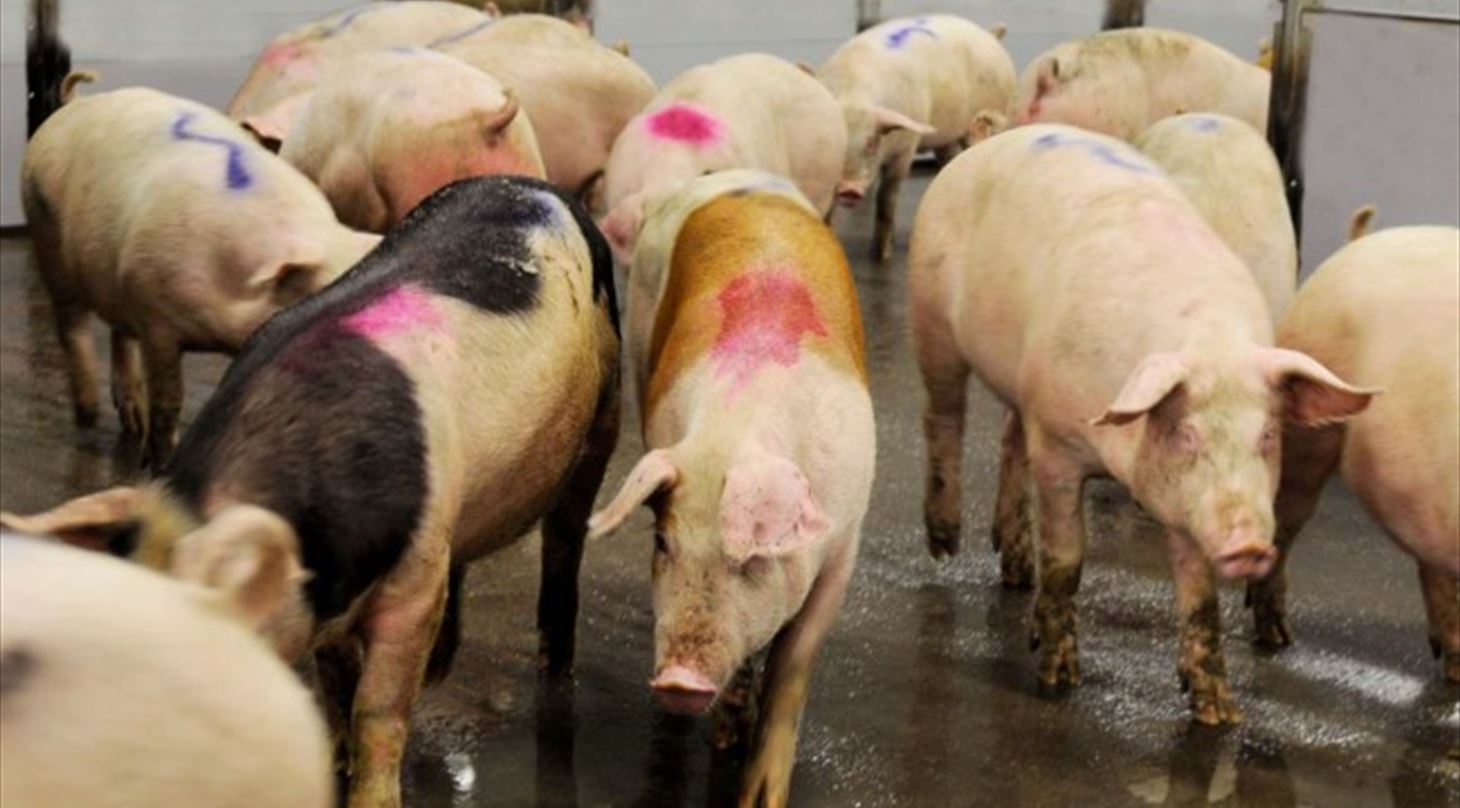 Entire male pig production – a challenge to be addressed
In 2010, the European pork industry agreed to introduce a voluntary ban on castration of male piglets without anaesthesia from 2018. Several initiatives have been taken to address the challenges related to a stop of castration, but the goal has not been fulfilled yet. Producing entire male pigs entails a risk of boar taint being present in some carcasses.

There is a consensus that two compounds are primarily responsible for boar taint: skatole and androstenone. Therefore, it will be necessary to sort out the carcasses containing the two compounds in high concentration to meet consumer demands for high quality pork.
The Danish at-line method
DMRI has developed and validated a method for the simultaneous measurement of skatole and androstenone in back fat samples from entire male pigs. This method fulfils pre-defined demands for accuracy, speed and low cost – and it is now in the process of being implemented.
Furthermore, the method is working in our laboratory making it possible to determine the level of boar taint compounds in e.g. a subsample of entire male pigs delivered to the slaughterhouse with the aim of investigating differences in boar taint compounds according to breed, producer, feeding regime etc.
Consumer demands
Consumer studies have been made to determine the effect of skatole and androstenone on the risk of consumer dislike. However, the optimal sorting strategy depends on the distribution of skatole and androstenone in the actual pig population, the specific mix of products and the market demands.
The meat that is sorted out due to boar taint must be used in products in which the odour and flavour have been masked. Several strategies to use meat from tainted carcasses for processed meat products have been investigated as well.
Optimal implementation
Slaughtering of entire male pigs gives rise to a lot of dilemmas in the entire production from farm to consumer. DMRI can support the decision making to ensure that the production and method implementation are as optimal as possible.
Focus areas:
Handling of entire male pigs at the day of slaughter
Counselling in connection with setting up at-line automated analysis of boar taint compounds

System requirements for an automated analysis
Hardware specification for a sorting method
Timing of assay, for optimal use of analytical equipment ensuring high throughput
Dialog with hardware vendors
Reducing cost of operation

Handling of data for sorting entire male pigs and integration with slaughterhouse database
Fully automated sampling on the slaughter line as an alternative to manual sampling and transport
Possibilities of masking boar taint in processed meat
Sensory quality of meat and meat products from entire male pigs
Sorting strategies
Estimation of the value of entire male carcasses