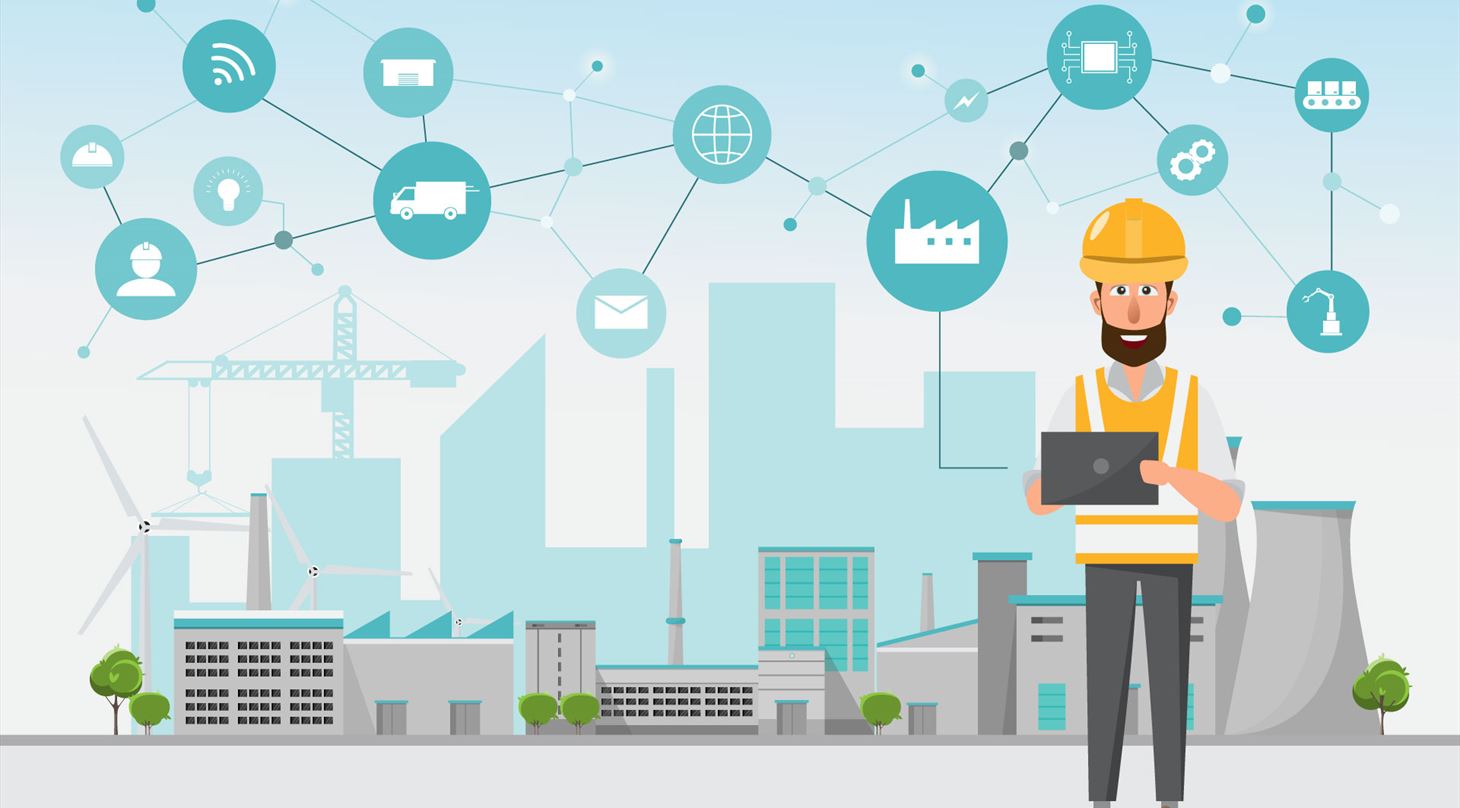 Gain value from your company's data
Many companies are sitting on a treasure trove of data that can strengthen both growth, operations, sustainability and bottom line - but it requires special technology and advanced mathematical skills to unlock the potential. Danish Technological Institute can help your company convert existing data into valuable insights and action points.
Strengthen competitiveness, productivity and decision-making power
Whatever your company's core service is, it has one thing in common with all other companies – whether they produce food, energy, industrial machinery, buildings or agricultural products: Every day, large amounts of data are generated about daily production and operations.
Your company may have done this for years – for example for ongoing monitoring, documentation to authorities or for reporting to shareholders. But is the large amount of data used optimally – to increase competitiveness, productivity and decision-making?
Data scientists are in demand in large companies
While the amount of raw data collected in companies is growing exponentially, the majority of it is not being utilized. But there is a solution to that. Many large companies employ data scientists. They are number crunchers who know mathematical techniques for data analysis - and who know how data analysis can be used to create value in companies. But both as a skill and education, data science is relatively new. Therefore, the demand is high, and very few SMEs have access to the necessary technology and in-house data scientists .
Therefore, it can be a very good investment to get external help to convert your data into more and better business.
Strengthen digitalization with our independent data scientists
At Danish Technological Institute, we offer individual and independent data analysis, where we can help in close cooperation with your company to:
Enable management to make better, data-driven decisions
Understand and improve work and production processes
Automate and improve operations using advanced mathematical techniques such as machine learning
Identify gaps and new opportunities
Strengthen sustainability, cost efficiency and energy consumption
Strengthen the company's competitiveness with digitalization
Danish Technological Institute's special data skills
Danish Technological Institute is a bridge builder between the latest new knowledge and companies' need for innovation – this also applies in the area of value-creating data analysis in the Danish industry. This means specifically that:
We know what mathematical techniques exist for data analysis - and how they are used for value creation in companies
We not only understand data analysis, but also production processes, as we already develop tomorrow's technology together with thousands of Danish companies
We are an impartial partner who advises based on the individual company's business goals, individual operating parameters and data complexity
We have access to advanced computers and software for data analysis
We have extensive specialist knowledge and industry knowledge qua over 1000 specialists in air quality, emissions, airborne particles, materials, recycling, water treatment and much more
Three examples of better data utilization
Example 1. Fewer emissions from waste incineration
Challenge: A waste incineration plant will reduce their emissions, but at the same time produce the same amount of energy as before.
Solution: We build a mathematical model for the connection between emissions and operating parameters (temperature, air flow , fuel quantity, etc.). The model provides continuous recommendations to the operator on how he should set the operating parameters in order to achieve the most optimal operation of the plant.
Value creation: Higher operating efficiency and thus reduced emissions per unit of energy.

Example 2: Fewer maintenance costs
Challenge: A manufacturing company wants to reduce their maintenance costs. They have an idea about which components in the production can lead to maintenance costs.
Solution: Through analysis of large amounts of production data, we determine the uptime for the components designated by the company. It turns out that one component in particular dominates maintenance in the company. In collaboration with the company, the cause of the many breakdowns on this component is identified, and the component is replaced with one that is better suited for the purpose.
Value creation: Uptime increases and maintenance costs decrease.

Example 3: Automatic training of new employees
Challenge: Through many years of experience, an employee has gained a special familiarity with a process plant, which is operated with expert gut feeling and intuition. This makes it difficult to train new employees and creates vulnerability in operations.
Solution: Using data analysis, we develop algorithms for how the facility is controlled and how to react to rare incidents. These algorithms are translated into management tools for new employees.
Value creation: New employees become autonomous much faster, and money is therefore saved on peer-to-peer training. The valuable knowledge is anchored in the company's operations and processes.

Get a visit from a data scientist from Danish Technological Institute
Shall we help your company convert data into real value creation, green transition and more business? Then contact us and hear more about the many options for getting the most out of the data that your company already has.