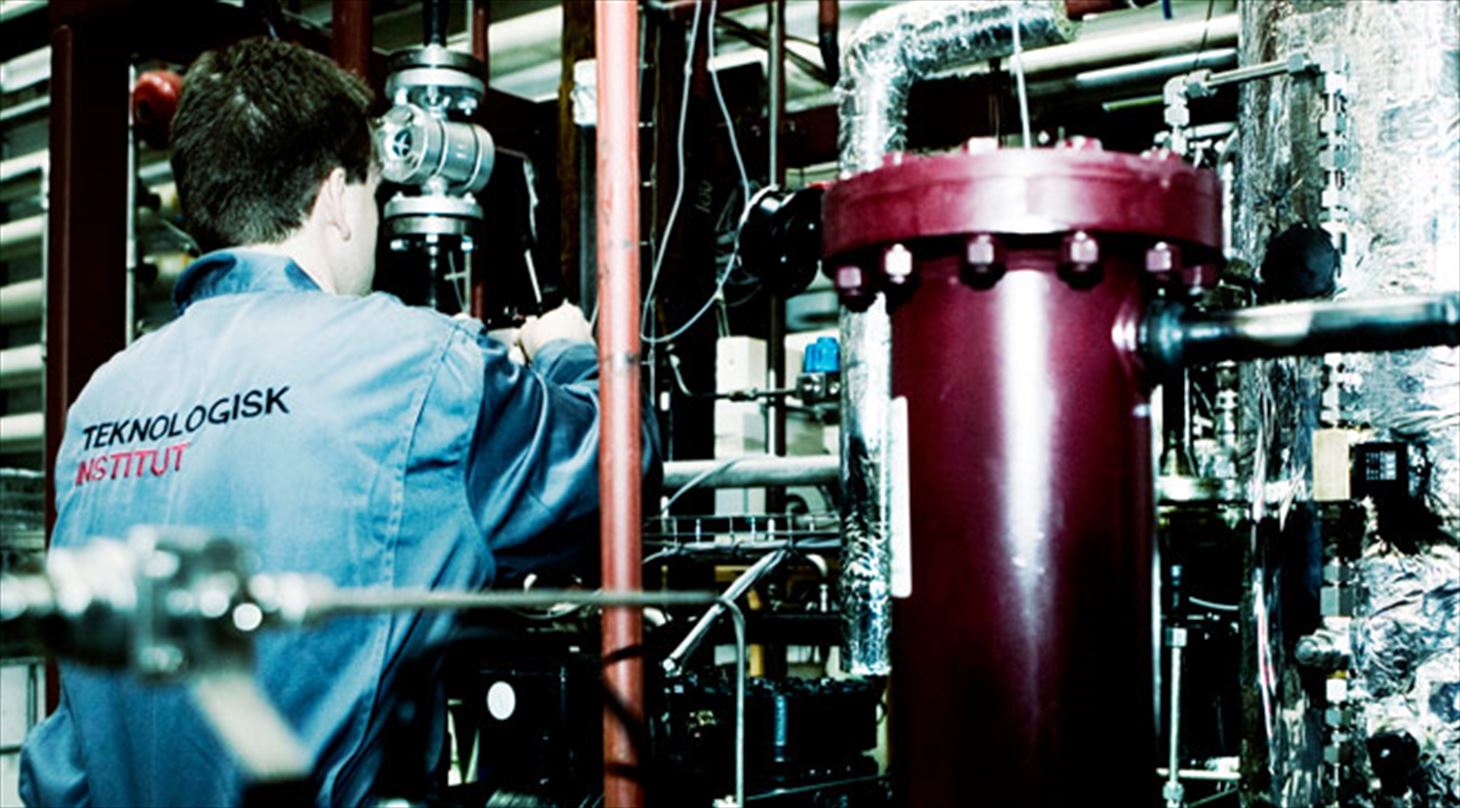 Heat pumps
Heat pumps is one of the most important means of heating in Danish buildings.
But in the wake of success comes increased requirements of products sold in Denmark. We want to make sure that Danish consumers have a number of quality products to choose from.
How can Danish Technological Institute help you?
Accredited testing of heat pumps and airconditioning systems
System acceptance of heat pumps
Development of new systems including utilisation of natural refrigerants and new control systems
Product development of systems targeted at new energy requirements
Training within heat pump technology
National and international legislation and documentation of foreign acceptances
Standardisation
Refrigeration and Heat Pump Laboratory
Danish Technological Institute has one of the most advanced laboratories on
refrigeration
and
heat pump technology in the world. The laboratory comprises four individual laboratories which are specially designed with equipment to test both small
and
large systems, products
and
components.
Here, you can read about our different laboratories
and
our laboratory services:
Our Heat Pump Laboratory and Energy Efficiency Laboratory are both accredited by ILAC, the International Laboratory Accreditation Cooperation, and DANAK, the Danish Accreditation andMetrology Fund, to carry out tests according to internationally recognized accreditation standards. All our five laboratories comply with the general requirements of ISO/IEC 17025. Furthermore, our Energy Efficiency laboratory is accredited by WHO to test vaccine storage unitsand transportation boxes according to the WHO PQS methods and our Heat Pump Laboratory is accredited to measure SCOP and it is certified by EHPA.
Videos