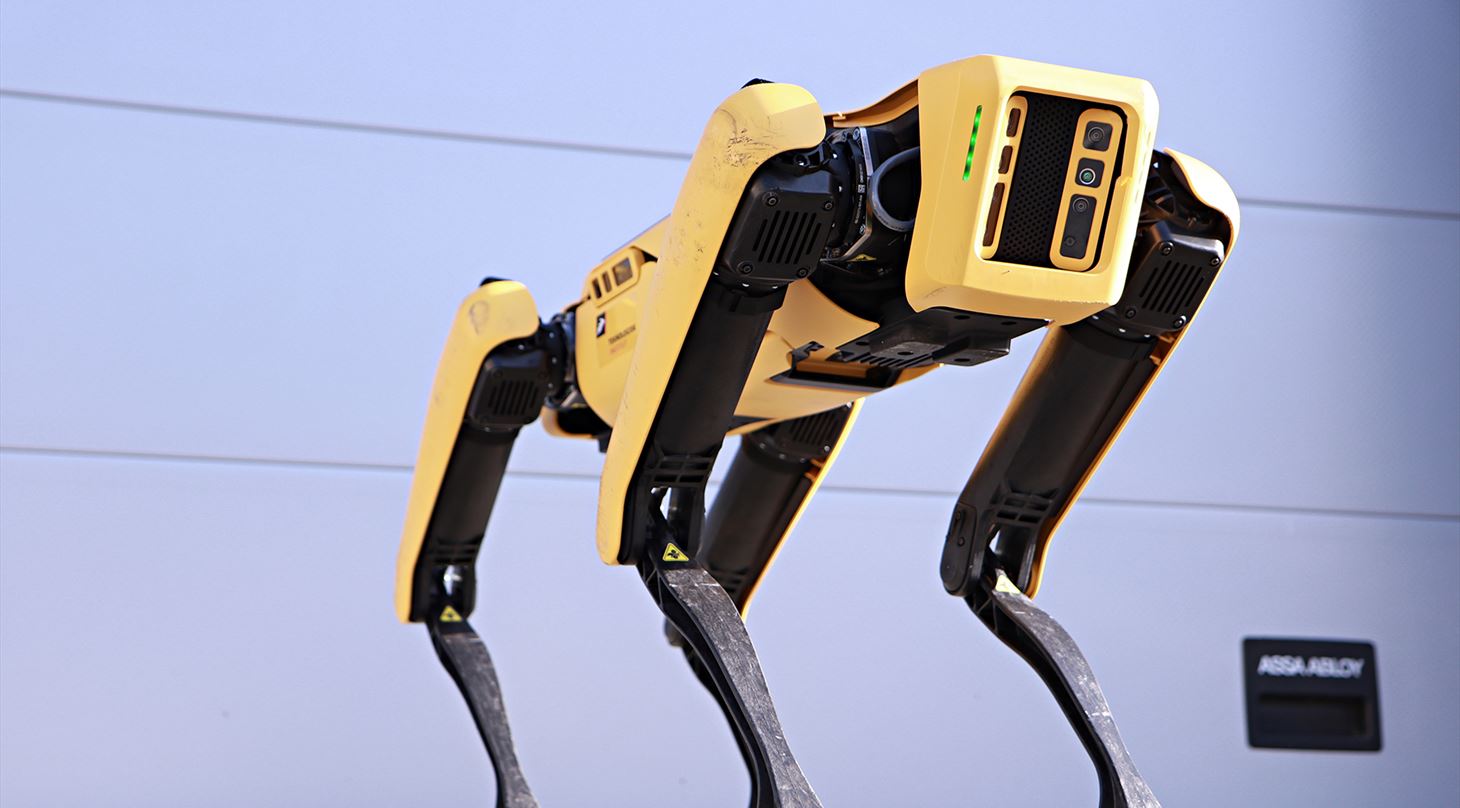 New Autonomous Robotics Lab will get robots into our everyday lives
The Danish Technological Institute (DTI) has a new robot lab which will prepare the way for intelligent and autonomous robots to be able to move freely in public spaces.

During the Danish Robot and Automation Expo 2021 (ROBOTBRAG), DTI opened a new robot lab, the Autonomous Robotics Lab, which aims to help companies exploit the full potential of intelligent, autonomous robots that can work outside the normally protected environments common in manufacturing.
The laboratory, which is located in one of DTI's large robot innovation halls in Odense, will help manufacturers and professional users to clarify where autonomous robot use would be appropriate, how to use them best and how to ensure that they are safe for the public to encounter.
- Now is the time for robots to go out and work in environments that require them to move freely. It is an enormous growth opportunity for the Danish robot industry - from use in industrial production to potentially all parts of society. The robot technologies of the future are not only reserved for factories, says Juan Farré, CEO of DTI.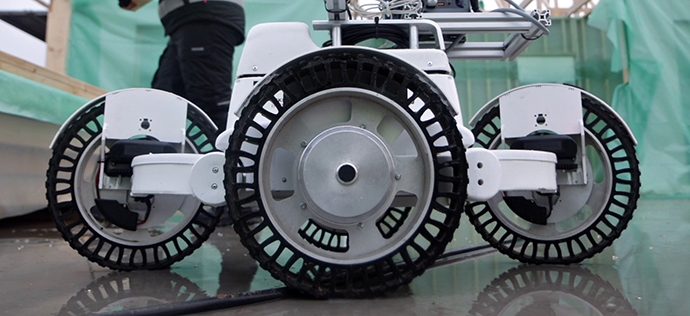 - Robots will also help Danish companies in many other industries; for example agriculture, the healthcare sector, construction and logistics. The robots will be an important element in remedying the future shortage of labour in Denmark as well as maintaining and strengthening the competitiveness of Danish companies, he says, and adds:
- In Denmark, we are already a pioneer country when it comes to robot technology and drones. And with our new lab, DTI will help to strengthen that position in the coming years, so that robot technology can continue to help increase productivity, increase competitiveness and to contribute to the green transition.
The Autonomous Robotics Lab is part of the performance contract "Intelligent and autonomous robots", where DTI in collaboration with industry will explore the potential of robot technology and develop, demonstrate and disseminate the latest technologies that can enable the use of robots.
Adapts to the surroundings
Self-propelled robots and drones, which now have their very own development laboratory at DTI, can adapt to the changing environment and perform complex tasks completely independently or in collaboration with other machines or with humans.
Many different technologies will be used, such as artificial intelligence, drones, image recognition and many more.

- Robots leaving the controlled environment of the factory floor and going into public spaces require advanced technology, as they now have to navigate in more unstructured and unknown environments. Robots are generally not good at this. But artificial intelligence enables new, advanced sensors and technologies for better human-robot interaction, so we can create new opportunities for the robots, which will be able to start performing tasks in public spaces without compromising on safety, says Lars Dalsgaard, who is the section leader responsible for the new lab.
New thoughts and technologies
In the large robot hall there is plenty of space for the robots to hang out both on the floor but also in the air -- to experiment, develop and discover what they can do and how they behave. The laboratory will house some of the latest intelligent, autonomous robot technologies in the world.
Thomas Kastrup, Lead Innovation & Technology Consultant at the energy company Ørsted, has no doubt that the intelligent and autonomous robots are an important player in tomorrow's production.
- For us, there is no doubt that the robots are coming, and we see a number of tasks where we can increase safety and efficiency by letting the robots work for us. The timeline is difficult to predict, but we want to be at the forefront of developments in autonomous robots, says Thomas Kastrup.
Watch video from the record-breaking Danish Robot and Automation Expo 2021 (a.k.a. ROBOTBRAG) at the Danish Technological Institute, where the new laboratory was inaugurated.
Essential to be in front
Denmark is at the forefront of intelligent and autonomous robot technology.
In fact, Denmark's activities within intelligent and autonomous robot technology have been increasing over the past 20 years – and momentum has been increasing over the last five years. But at present we are only in a 12th place in the relationship between research and patents.

Where a country like Japan creates almost eight patents per published research article, Denmark creates one patent for every second research article, a new report prepared by the Center for Analysis and Business Promotion at DTI claims.
The report shows that it will be especially important in the coming years to maintain, develop and strengthen this position, so that robot technology will continue to contribute to increased productivity and competitiveness and will also be able to contribute to the green transition in Denmark.
According to the report, it is crucial for Danish companies to remain at the forefront of knowledge in the field of technology in order not to lose momentum in terms of innovation and thus growth opportunities.